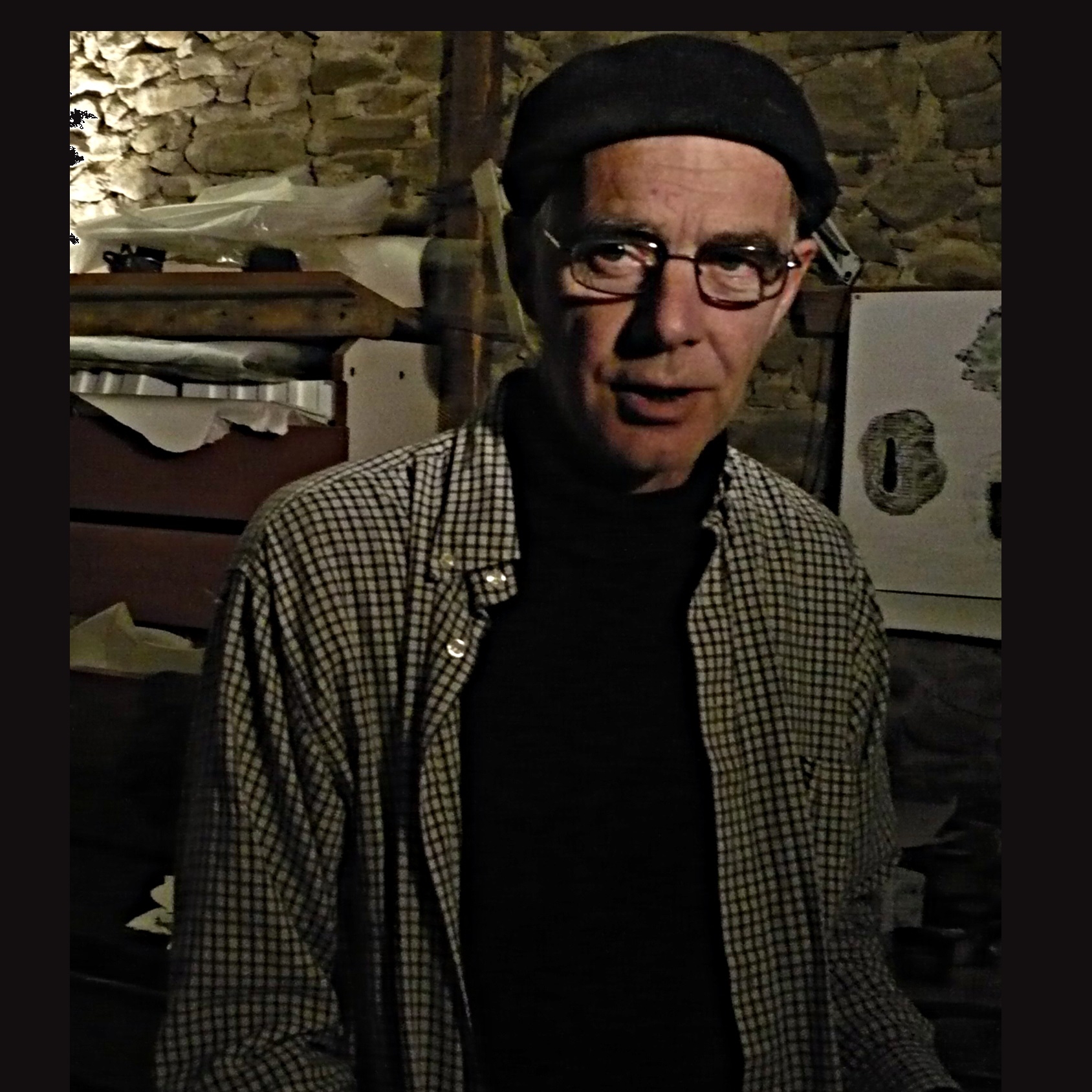 Matthew Hilton
Matthew Hilton moved to the Corbières in 2004 then to Limoux and Pamiers, before moving this autumn to Prades.
"Moving to Prades, I am continuing my practice of landscape inspired printmaking. I am concluding a project in collaboration with master lithographic printer, Philippe Parage in the Ariège and I am honoured to be a member of the Centre Gravure 'Ex Libris' de Céret with whom I exhibited in 2013."
The artist
Born in London, his father the celebrated artist, Roger Hilton CBE, Matthew worked for performance theatre troupe, Welfare State International in the north of England after studying cinema at art school.
Marrying, he got a job as a fire-fighter in West Yorkshire but resigned after ten years to become a full time artist known for his distinctive linoprints, with solo shows at Austin/Desmond Fine Art, London.
From time to time, to support his practice, he worked as a surveyor of unclassified roads in Norfolk, an energy grant inspector, a way-leave recorder and a bird scarer at RAF Marham.
Matthew believes:
"The function of a work of art is to halt, however momentarily, our rush to the grave. It does this by disrupting the way by which we
apprehend objects in their space/time cradle. In a way, art is a reaction; satiric, violent against death but also a fart in the tedious face of magic – it gets its metaphoric capacity from the transformative function of the human mind over and beyond the obvious. Of magic it keeps only the ritual genuflections of its more decadent practitioners"
He is represented by Bridgeman Images and his work is in many private hands and the following public collections:
Freud Museum London
Government Collection Whitehall
Saint Thomas Hospital London
Birmingham Art Gallery
Kasser Foundation, Newark United States.
Dean Clough Collection, Halifax
British Council
Bibliothèque nationale
Commune de Bages
Lieu d'Art Contemporain de Sigean
Contact
Tel: 06 33 43 70 36
Email : apwbee@gmail.com
Website : www.apwb.org
Address : 40 rue de l'Hospice 66500 Prades
Studio visits by arrangement