Paint, pencils and passion…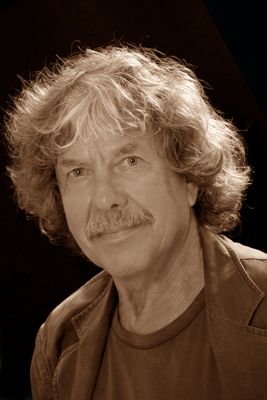 Paint, pencils and passion…….. are all you need to become an artist. So says Ari Hantke, trilingual artist, architect and musician, who will be offering a 'Watercolour Summer School' around the harbour of Port-Vendres this season.
Ari is going back to his roots. His extremely successful career has included film making, (winning a German Film Award in 2005 for his work on The Ninth Day (Der Neunte Tag), major architectural projects, double bass in his jazz band… but in his heart he is simply an artist.
This giant of a man, with easy smile and friendly open manner hails from Germany but his love affair with France has coloured much of his adult life 'en bleu, blanc, rouge'.
In 2005, whilst looking for a film location, he arrived in Port Vendres with his lovely wife Susanne. Like many great artists before him, he was inspired by the magic of the life, light and scenery – love at first sight. It quickly became home.
Ari's first exhibition at the Dôme in Port Vendres in 2010 focused on his adopted home. Acrylic paintings, watercolours, drawings and photographs offered unusual views on the sights and everyday life around Port-Vendres harbour.
So successful was the expo that Ari was persuaded to pass on some of his skill and passion for painting through another of his loves – teaching!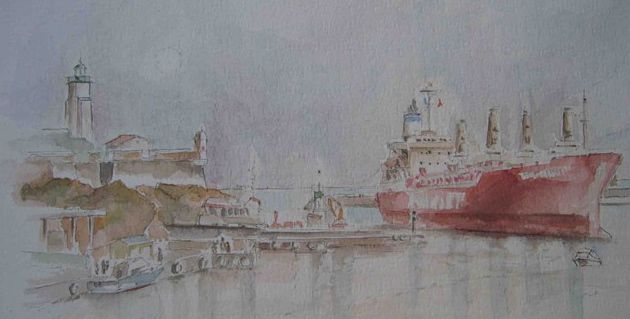 He believes that everybody can paint, if properly motivated, even the most self convinced non-artist! You may not become the next Matisse, Derain, or Picasso, but the fun involved in the learning, and the sheer pleasure of standing back and admiring your own masterpiece will make you feel like one of the greats!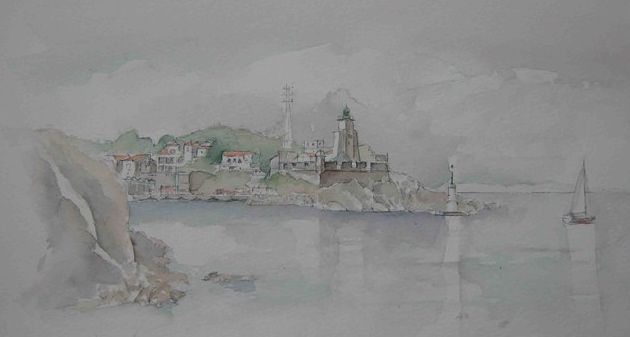 "Sometimes people just don't know where to start painting". Ari will be by your side to offer gentle advice and direction during a ten-day course of intensive immersion, a total soaking up of the atmosphere of the world of art and the artist. Individual tutorials adapted to each person's skills, level and requirements will take place in his splendidly bright and roomy loft workshop, and around the animated port of Port Vendres, in small intimate groups of like-minded amateur artists. What a great way to bring out the hidden artist!
All you really need is paint, pencils and passion……
Watercolour Summer School Details
On your way towards the art of watercolour
✎ Drawing & Sketching – Perspectives – Composition – Colours – Watercolour Techniques

✎ 10-day-intensive-tutorials by renowned production designer/architect/painter Ari Hantke
(www.ari-arts.com/html/biography.html)

✎ Course A: July 18 – 27, 2011
✎ Course B: August 8 – 17, 2011
(reduced number of days by arrangement)

✎ Painting class and analysis of afternoon works (see below) every day 9:30 h – 13:00 h at the artist's centrally situated atelier and outside, around the harbour of Port-Vendres

✎ Afternoon drawing / painting missions

✎ Maximum of 6 participants for ideal tutorial conditions. Beginners through advanced.
Tutorial available in English/French/German.

✎ Price for 10-day-course: € 330 (material not included)

✎ For more information go to www.ari-arts.com

✎ For booking please contact ahantke@wanadoo.fr
or call 06 74 81 11 43