by Laura Mclellan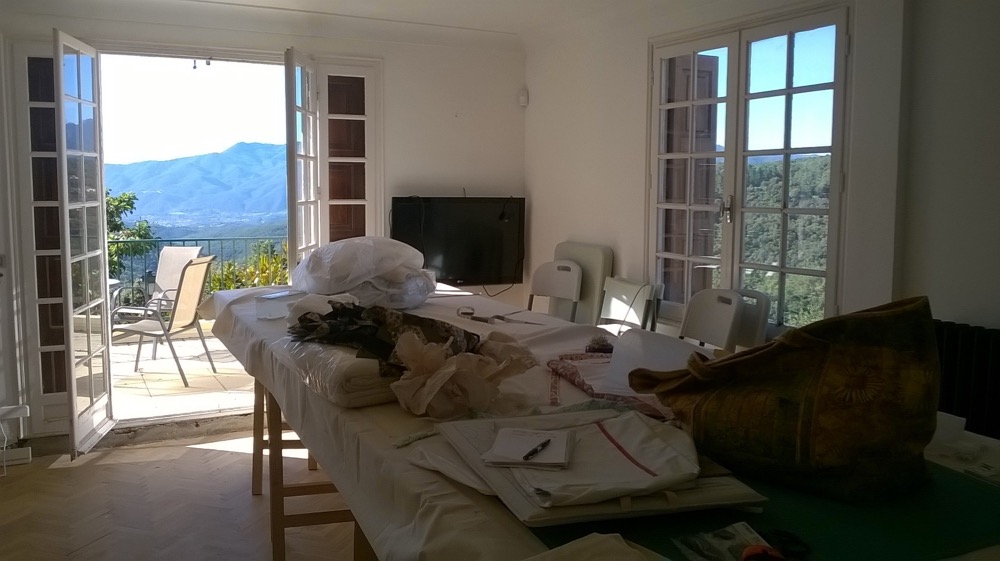 Some like it hot

– which is exactly how we've had it throuout summer. Then came autumn, plenty of warm sunshine nevertheless a herald of the chill of winter to come. And here it is – with the thought of snuggling up with a hot chocolate (or vin chaud!) a real treat to look forward to. Nothing says 'cosy' quite like a quilt, so make yourself comfortable and read on to discover the body warming story of quilting in the PO.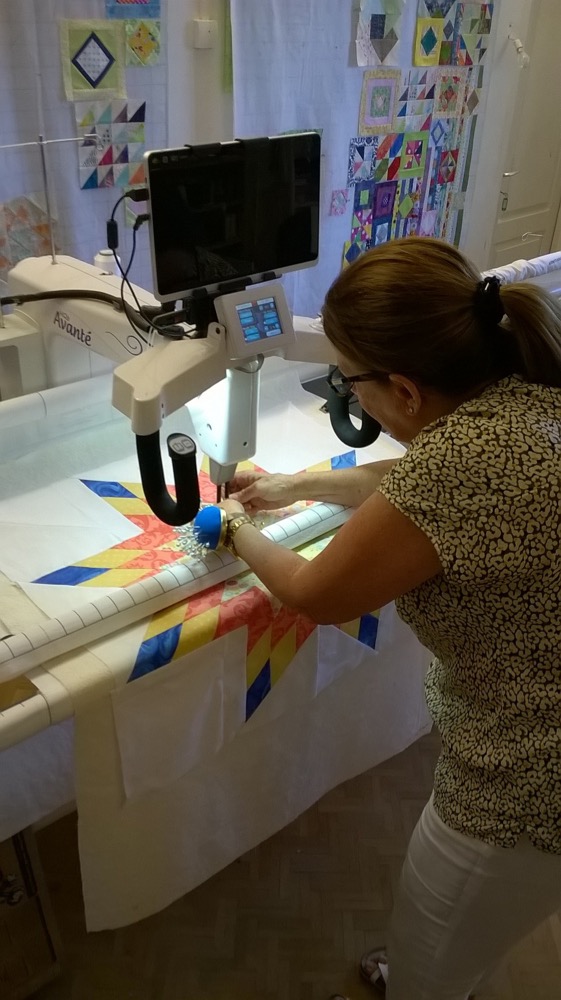 Like any good story, this one starts in a far-off, exotic land : Doha, Quatar, to be precise. But unlike other fairy tales, this one begins just 5 years ago when Pixi Bowen, British expat living in this male-dominated society, sought out a local quilting club in search of new challenges, new experiences and new friends. Inspired by the beautiful, rich, vibrant fabrics available from the local soukhs, she quickly mastered this intricate art form and soon found herself leading the group and elected as President of the Quilt Guild.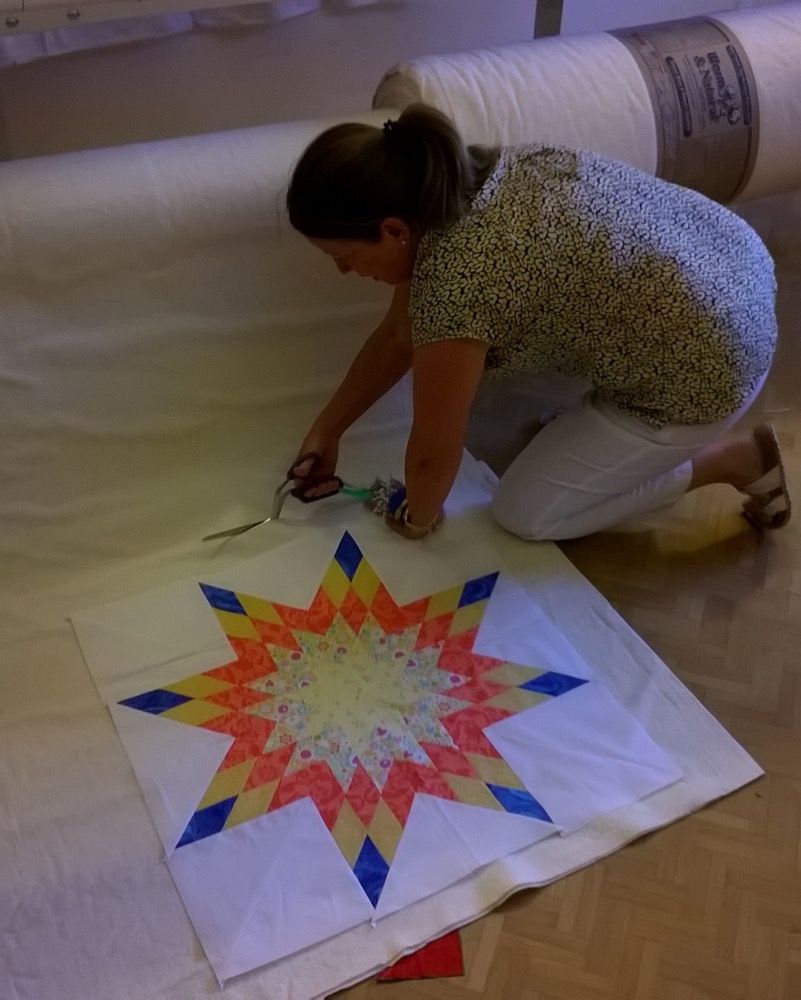 Having swapped the deserts of Doha for the peaks of the Pyrenees, she is now crafting the most incredible quilts from her beautiful home in Oms. Her talent is evident in the various pieces on display and her impressive workshop is testament to her passion. Pixi herself however, remains understated and humble : « I don't think of myself as creative, I just know how to follow instructions». With patterns and fabrics of all descriptions, her sewing room is an Aladdin's cave of quilting, presided over by a long-arm sewing machine, capable of constructing well over king's size quilts.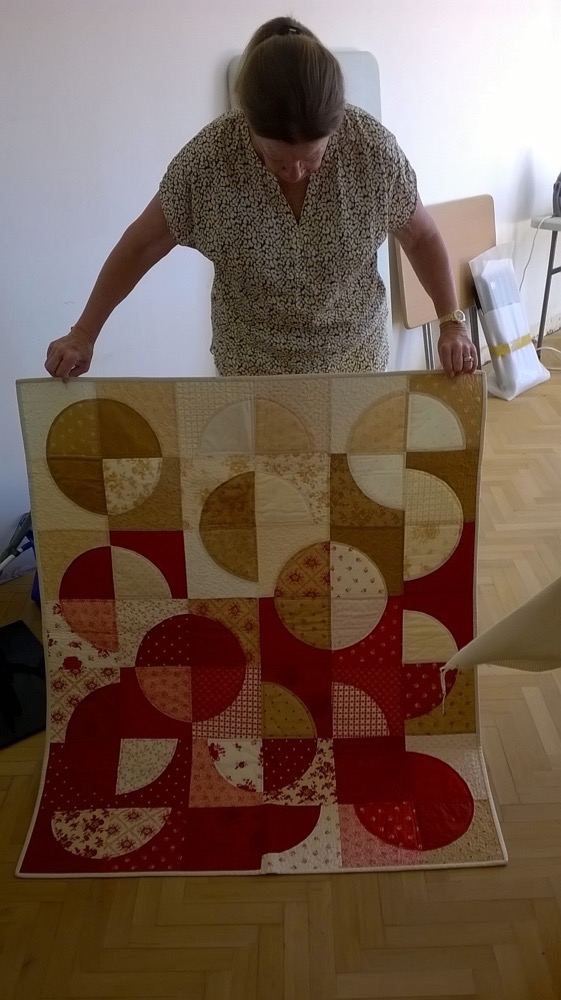 These beautiful, intricate, unique works of art are mostly crafted as very special gifts for very special people, although Pixi may be commissioned for certain projects if they fit with her ethos. This is certainly not a production line, churning out formulaic designs at the drop of a hat: on average, Pixi dedicates 4 days of meticulous craftsmanship to each of her creations. Rather than selling her wares, what she is aiming to do is run hands-on workshops and retreats, establish a local sewing guild and inspire the people of the POs to get crafty.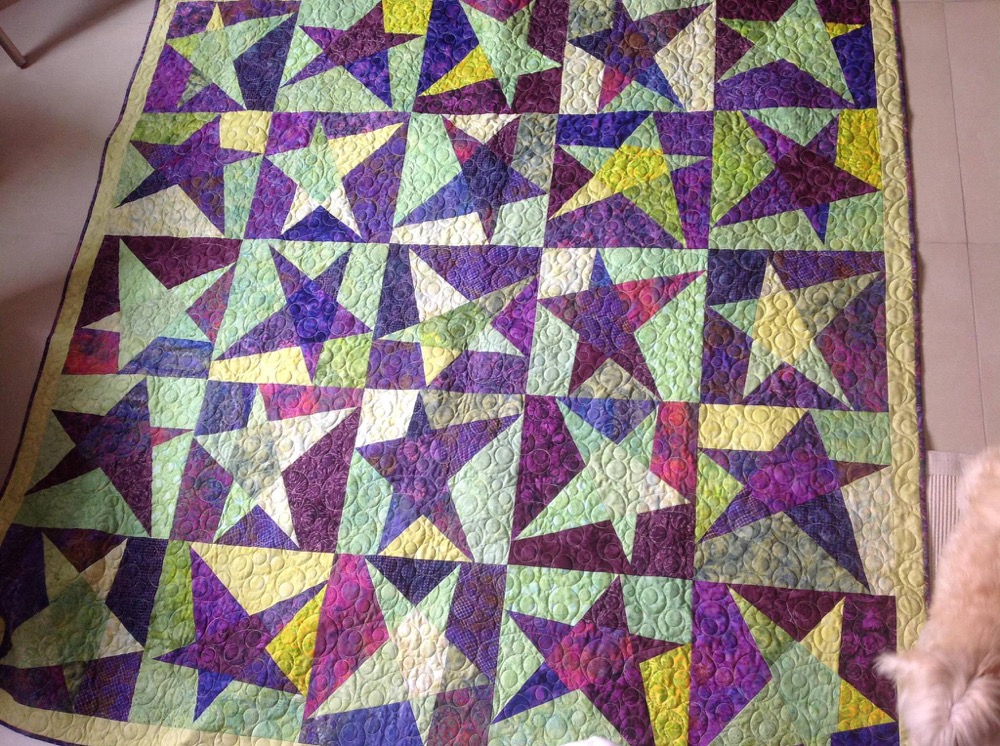 Watch this space or contact Pixi on pixibowenquilting@gmail.com