Automne Musical en Vallespir
The first weekend of Automne Musical en Vallespir beautifully demonstrated the quality and variety offered by this popular annual music festival.
Enlivened by a dramatic storm, the first evening in Taillet involved 3 brilliant young women musicians who, with clarinet, accordion and double base, gave an appreciative audience a musical tour from South America to the Balkans.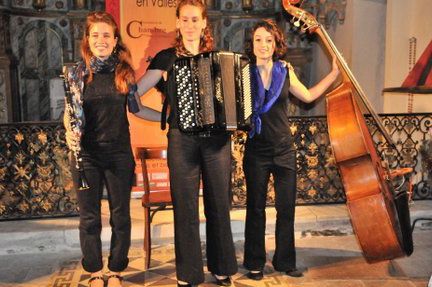 On Saturday, at St Jean pla de Corts, an homage to Pablo Casals brought together big names in classical music for an enthralling evening presented by Frédéric Lodeon – the musician and celebrated broadcaster on France Inter.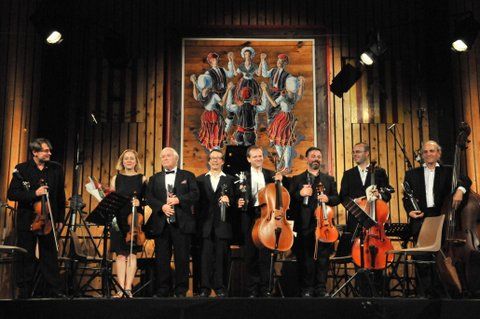 Sunday in Vivès provided a complete musical contrast, as a saxophone quartet from Catalonia Sud gave a dynamic performance of original compositions by David Salleras, together with pieces by Piazzolla.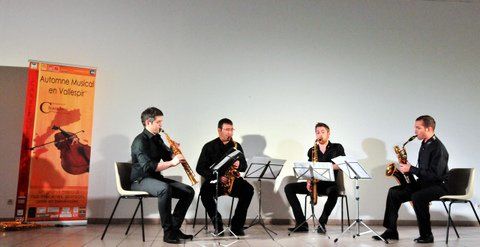 On Saturday 12th October a packed audience in the church of St. Etienne in Maureillas welcomed a quintet of soloists from the Orchestra of Montpellier. With four wind instruments and a cello, they gave virtuoso performances in a varied programme including Mozart, Malipiero, Villa-Lobos and C.P.E. Bach.
Ticket prices are 15 € or 12€ for members of F.C.P.C
Further details will be found on: www.amuvall.org
Advance booking: tel. 06 99 88 90 43