By Ellen Turner Hall
For fans of Fauvism's audacious use of colour, this is the show for you. Joel Desbouiges in his series of paintings "Conversation avec…" has reinterpreted Matisse's red beaches and orange hills and transformed the port and its iconic architecture with bands of pink and mauve camouflage. As with Matisse, colour becomes the subject. And as with the master, Desbouiges invites us to look at Collioure anew.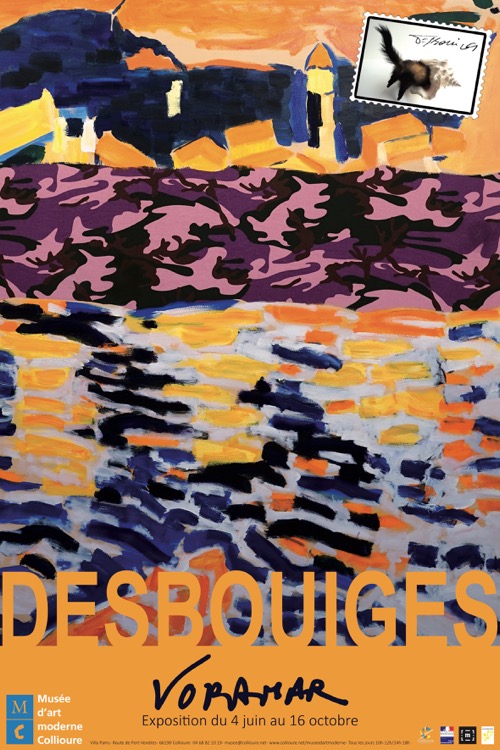 Some works express a certain longing for the past when Desbouiges spent childhood holidays in Collioure. One three-dimensional model of the port, shows it choked by cars. Another depicts Collioure in a page from a 1951 almanac with cartoon characters in the foreground – denouncing the Disneyfication of tourism. "Nostalgie Collioure" is a series of collages of views of Collioure – fragmented like memory itself.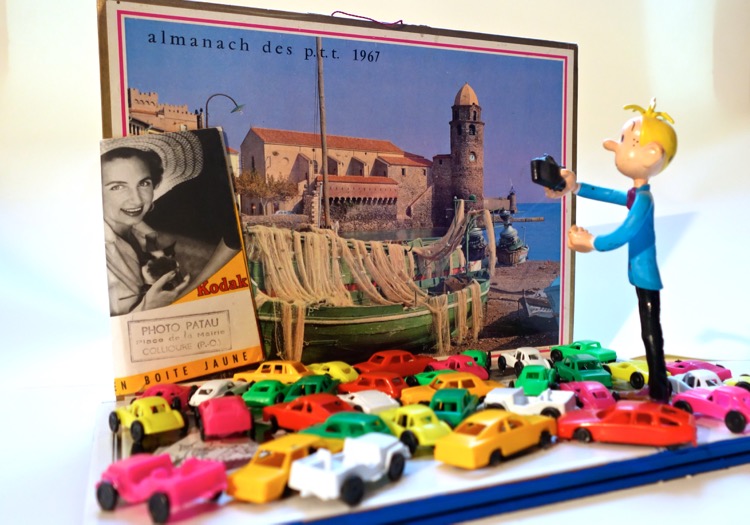 Elsewhere Desbouiges has covered the walls of the Musée d'art moderne with a series of works not easily classifiable. Shunning flat surfaces, Desbouiges has created works that emerge from their frames to call out to the spectator. "Main d'écume" is a series of still life paintings with a 3-D collage of superimposed drawings. "Impossible oubli" presents portraits of deer heads with detached white antlers.
"Mirage" is a series of forest tapestries with silhouettes of deer embedded in the undergrowth, in a game of hide and seek.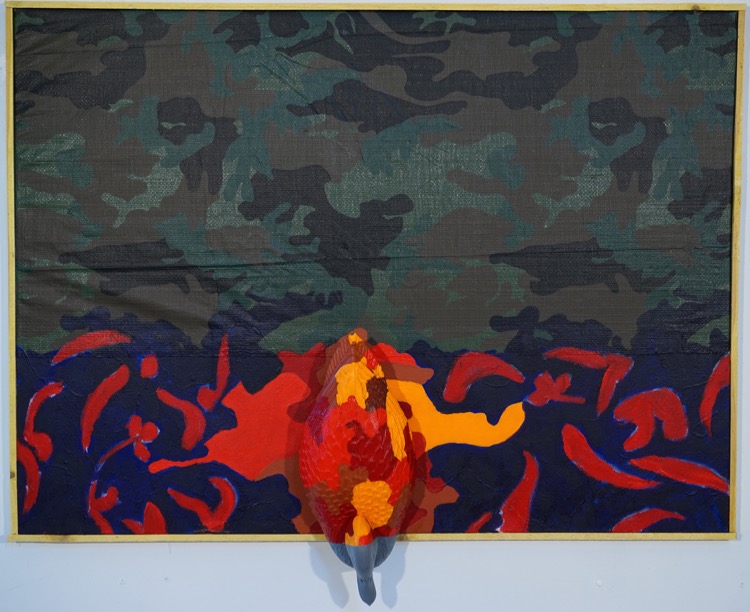 Finally we are introduced to Desbouiges' surreal world where acrylic figures, fur, bones and tubes of paint create an unfamiliar and disturbing view of our relation to the natural world.
Seize the opportunity to see the works of this talented and multi-faceted artist from 4 June to 16 October.