July 28th – Aug 4th 2013
THE ANIMALS OF ARLES SUR TECH – AS ESPADRILLES!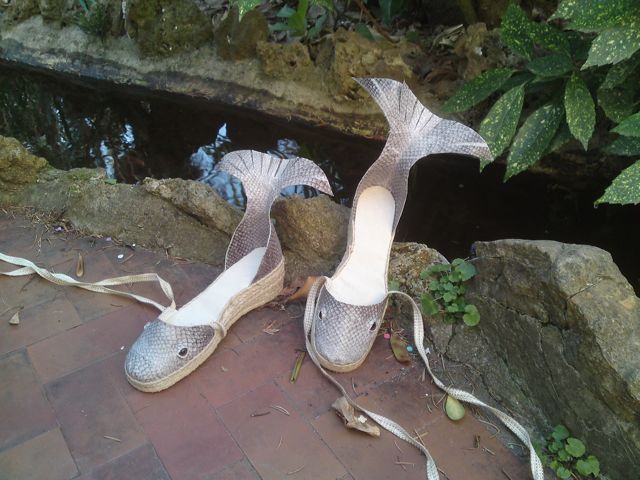 Sara von Ehrenheim, Swedish artist at the Art Residency of Arles sur Tech, a project created by Teresa Wennberg and Pierre Lobstein in collaboration with the mayor René Bantoure, has created a series of playful espadrilles and vigatanes models inspired by the animals she sees outside the window of the studio offered by the village of Arles.
The pigeons on the balcony, the swallows flying over the old monastery and the little mischievous cat chasing them have now joined her earlier creation of "the trout" with real fish skin created in 2011.
These innovative creations will be on display at Creation Catalane in St. Laurent-de-Cerdans during the Semaine de l'Espadrille July 28th – Aug 4th 2013 and you are cordially invited to come and appreciate them!