A new beach club in Barcarès
House of Cans (maison de canettes) – the first in France
NOW OPEN
Special Plat Mexicain (12€50) and Concert on 12th August.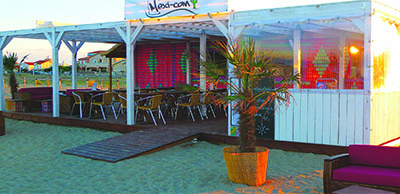 Looking for quirky?
A new beach club made out of recycled drink cans will soon open in Le Barcarès, advertising itself as an authentic Mexi-can restaurant – but a restaurant with a difference!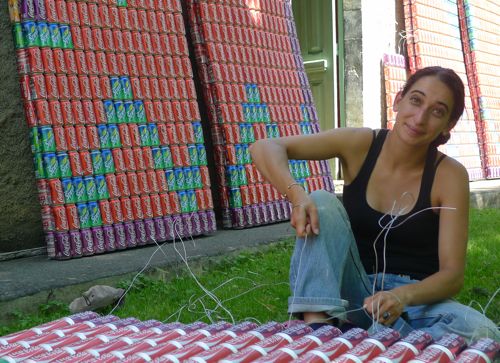 The restaurant is being built with more than 20,000 aluminium cans and 4 km of wire – 70 m² of multicoloured wall which need to be both solid and light at the same time.
The project began a year ago when 3 young filmmakers from Toulouse started collecting the cans. With the help of friends, they have so far put more than 3,000 hours of work into this original project.
Their aim is to open this quirky optical and culinary attraction by the end of June, and promote the idea of ​​eco-tourism of tomorrow.
Mexi-can
Bd du Golfe du Lion
66420 Le Barcarès
tel 06 38 61 63 30