Théâtre de l'Archipel
Designed by renowned French architect Jean Nouvel as an artistic hub for Perpignan and its surrounding area, the Théâtre de l'Archipel was inaugurated in June 2012. The eye-catching, juxtapositional design of the building itself has been a physical representation of the rich and diverse cultural programme performed within.
Dance, circus, theatre and music of all varieties: audiences of all ages can watch, listen and discover the very best in performance arts. With interactive workshops, lectures, conferences, exhibitions and lunch-break performances, the innovation is set to continue with the brand new programme for the 2018/19 season.
Be sure to book well in advance as shows often sell out quickly!
SEPTEMBER
Thursday 27th (7pm) & Friday 28th (8.30pm)
Theatre
THYESTE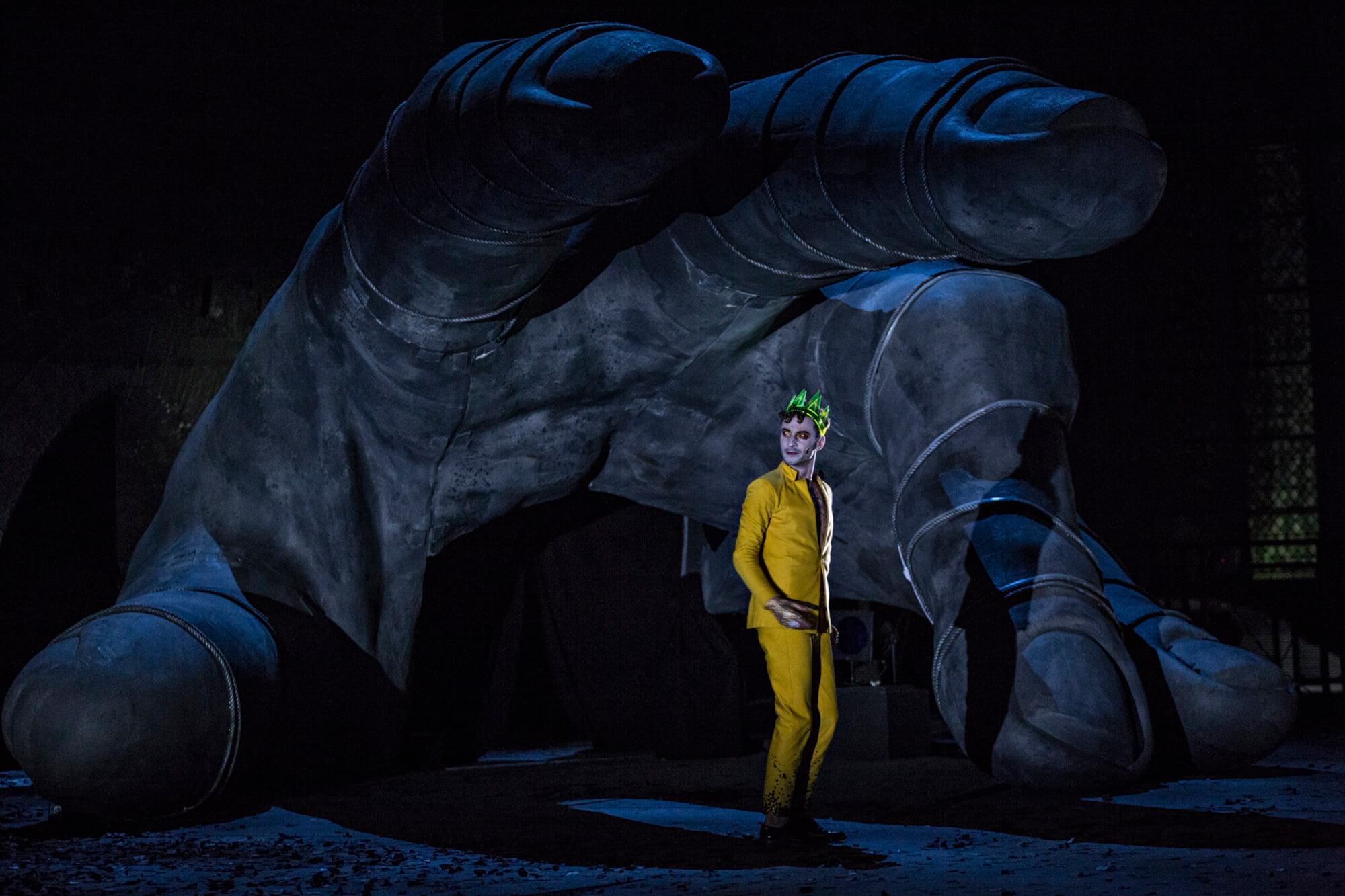 After captivating the Archipel with his interpretation of Shakespeare's Henry VI, Thomas Jolly returns with his new company, La Piccola Familia, to perform Seneca's 1st century Roman tragedy: Thyestes. The director uses the monsterous protagonist to question us about theatre and its function in our societies, but also the extent, or the limits, of our own empathy.
OCTOBER
Friday 5th (7pm)
Chamber Music
TRIO WANDERER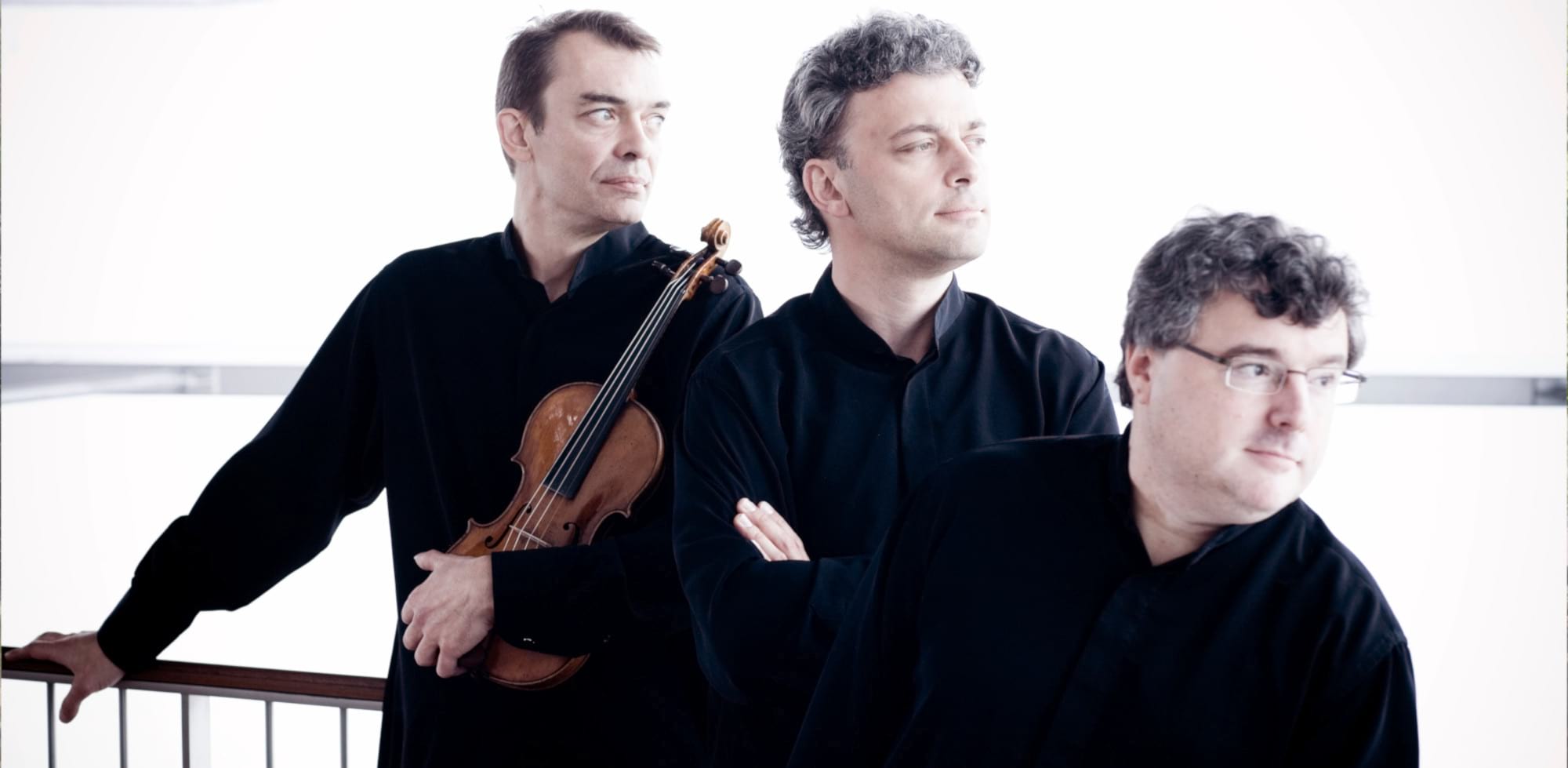 This is one of the most beautiful, brilliant trios of their generation. Accustomed to prestigious musical collaborations, invited on stages around the world, rewarded with three Victoires de la Musique, the Trio Wanderer now interprets a repertoire of pieces by Haydn, Shostakovitch and Brahms. These are superb scores, accentuated to perfection by such talented and sensitive musicians.
Sunday 7th (7pm)
Blues
FRED CHAPELLIER & THE GENTS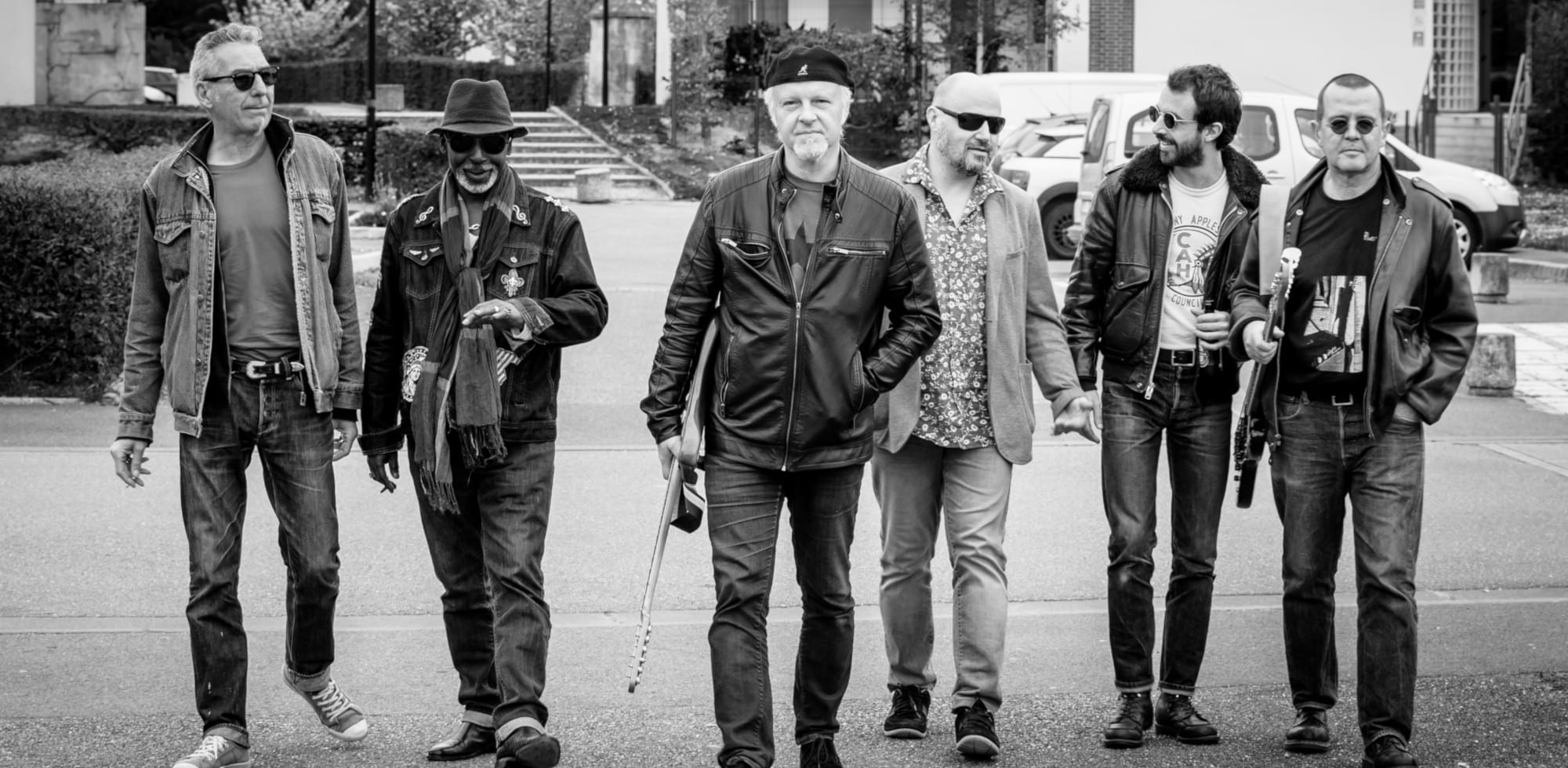 French guitarist, Fred Chapellier, finds the perfect groove for his adventurous blues with the voice of American singer, Dale Blade. This musical encounter results in an exquisite delicacy, refreshing and vibrant, that awakens our senses. Their album's title, Set me Free, invites us all to let go and be just that- free! Note: this concert will be in El Médiator.
Sunday 21st (6pm)
Piano
ROBERTO FONSECA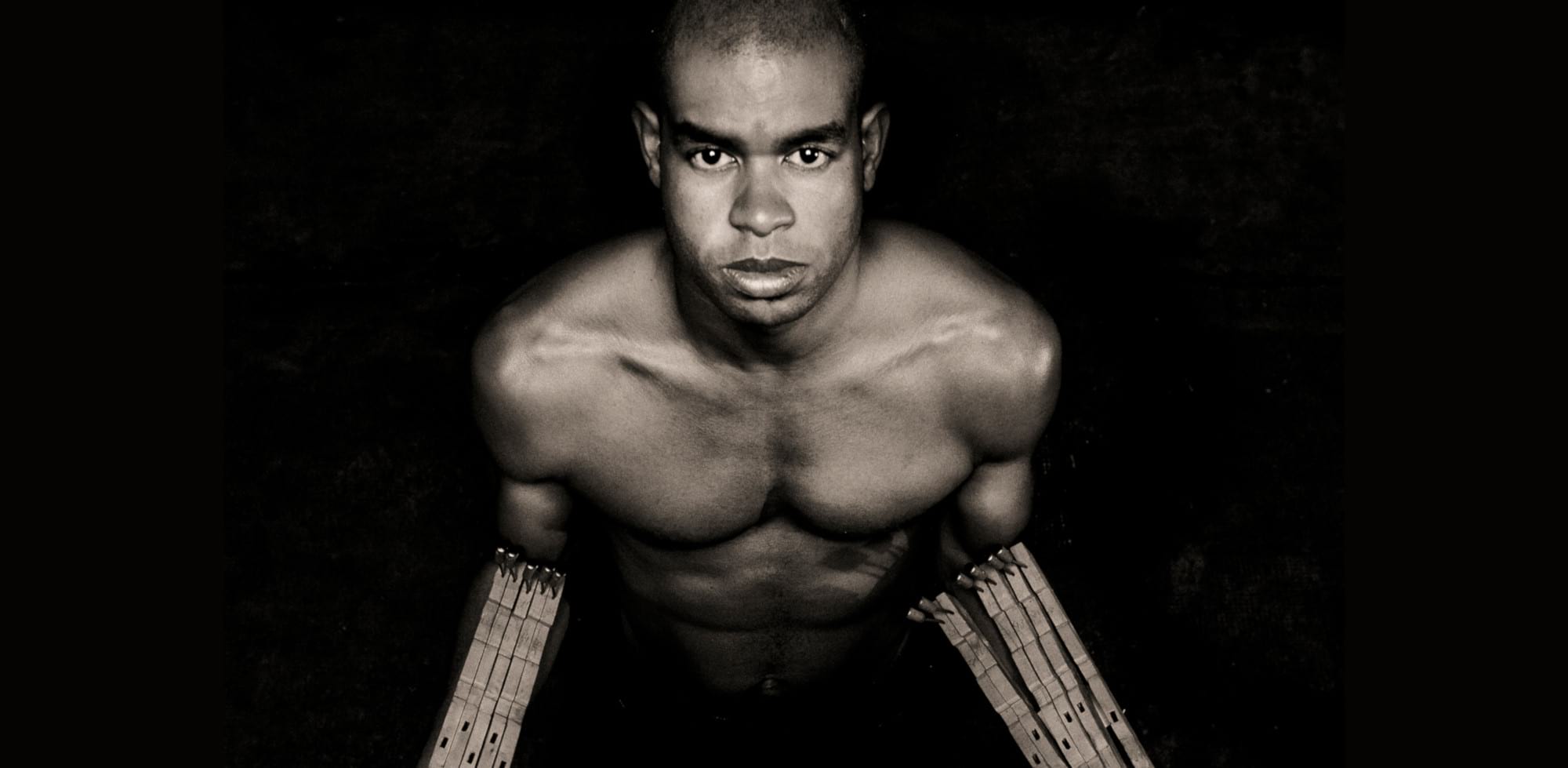 He is one of the most sought-after musicians from an island with a strong musical heritage: Cuba. Since starting his career fifteen years ago as part of Ibrahim Ferrer's legendary Buena Vista Social Club, pianist Roberto Fonseca has become a charismatic and prolific leader of his industry. He returns to Perpignan to present his new album Abuc, published on the renowned Impulse label.
Saturday 27th (8.30pm) Sunday 28th (4.30pm)
Musical Theatre
TRAVIATA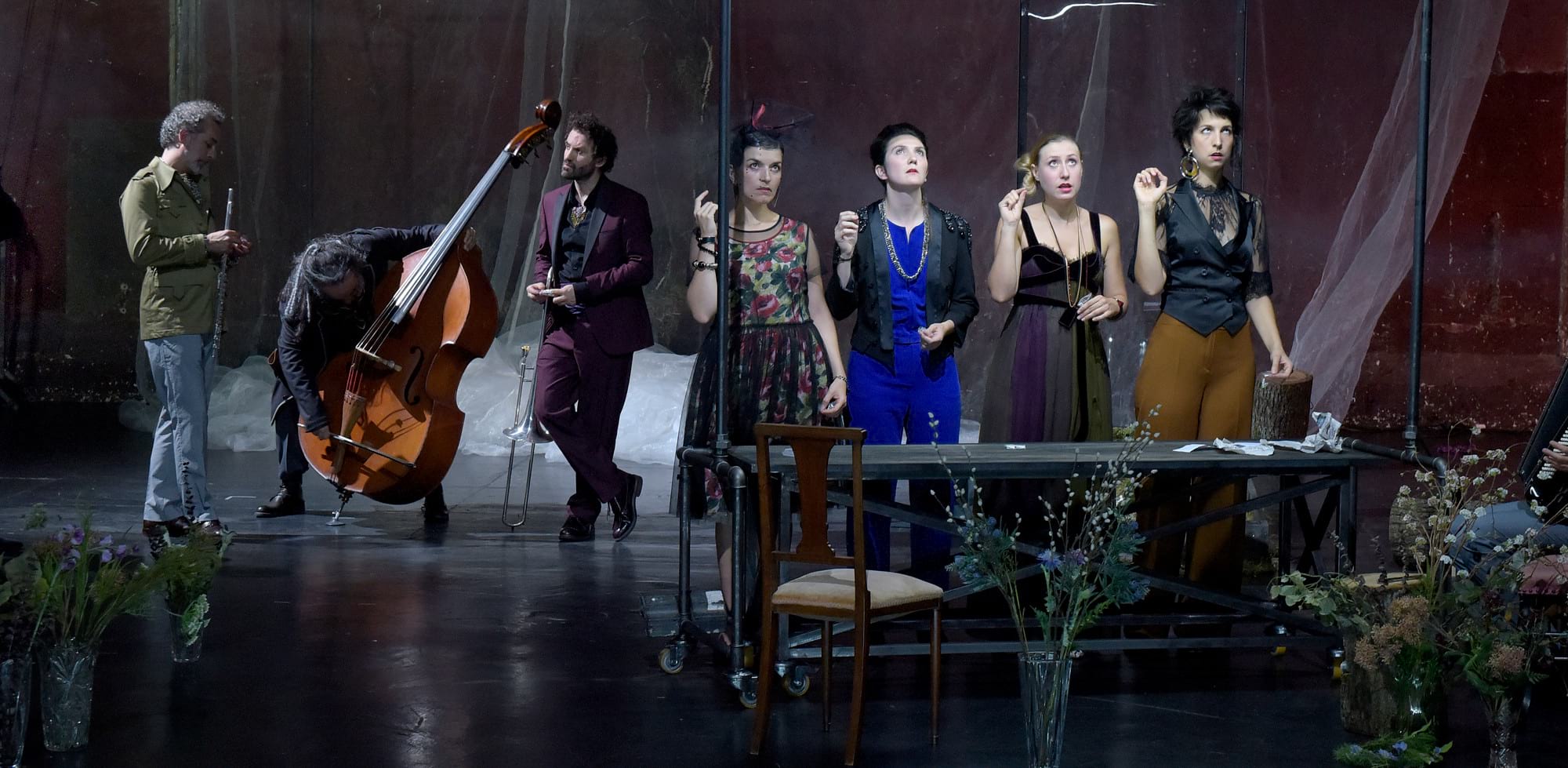 Verdi's great opera, inspired by Alexandre Dumas' Dame aux Camélias, returns to its theatrical origins with the staging of Benjamin Lazar. He invites us into the intimate world of Violetta, a courtesan burning with fever and love. Intoxicated by the heavy scent of flowers and alcohol, she is carried away by the hedonism of a musical party of ghosts. Sung in French and Italian, with French subtitles.
NOVEMBER
Friday 2nd (8.30pm) & Saturday 3rd (7pm)
Dark Circus
LÀ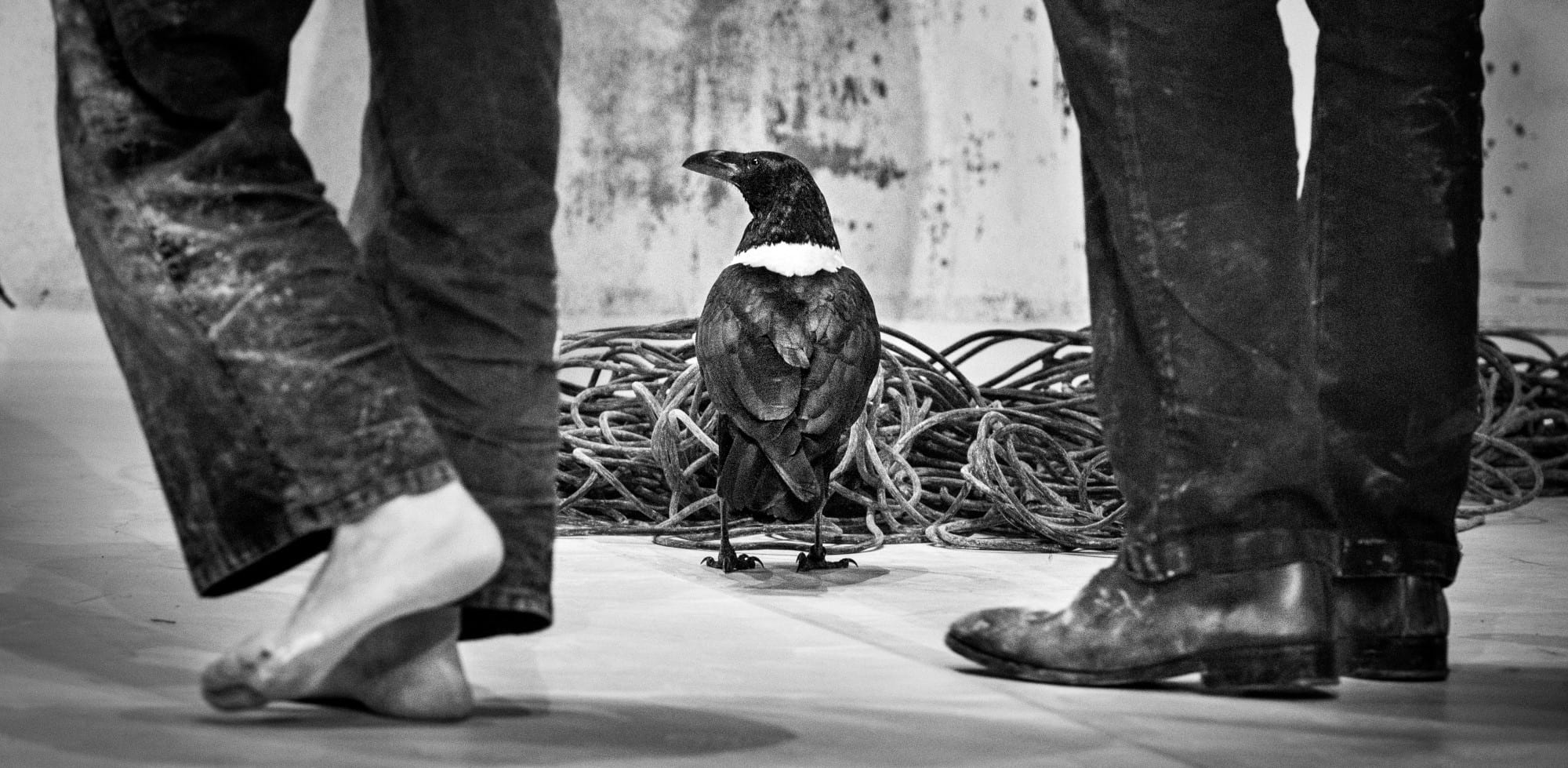 The Franco-Catalan circus company, Baro D'Evel Cirk, is back with a new creation. In 2012, he capsized the theatre with Mazùt, a comical quest for the inner animal. In Là, the magpie replaces the horse and orchestrates a show where the improbable, the abstract, the absurd and the instinctive come together in a kaleidoscopic spectacle, in black and white!
Friday 16th – Sunday 25th
Contemporary Music
FESTIVAL AUJOURD'HUI MUSIQUES

| | |
| --- | --- |
| Friday 16th, 8.30pm | Ciné-concert : Foxtrot Delirium |
| Saturday 17th, 8.30pm | Musical theatre : Flesh |
| Sunday 18th, 6pm | Juggling: Magnétic |
| Monday 19th, 7pm / Tuesday 20th, 8.30pm | Musical meal: La Tentation des Pieuvres |
| Wednesday 21st, 7pm | Chamber music: Quatuor Markokosmos |
| Thursday 22nd, 7.15am & 7pm | Sunrise/sunset concert: Duo Voix & Violoncelle |
| Friday 23rd, 8.30pm | Sound show: Cosmos 1969 |
| Saturday 24th, 4pm & 8.30pm / Sunday 25th, 11am | Musical theatre: La Voix Humaine |
| Sunday 25th, 6pm | Dance: Guerre (de la ligne et de la couleur) |
Sunday 25th (6pm)
Danse
GUERRE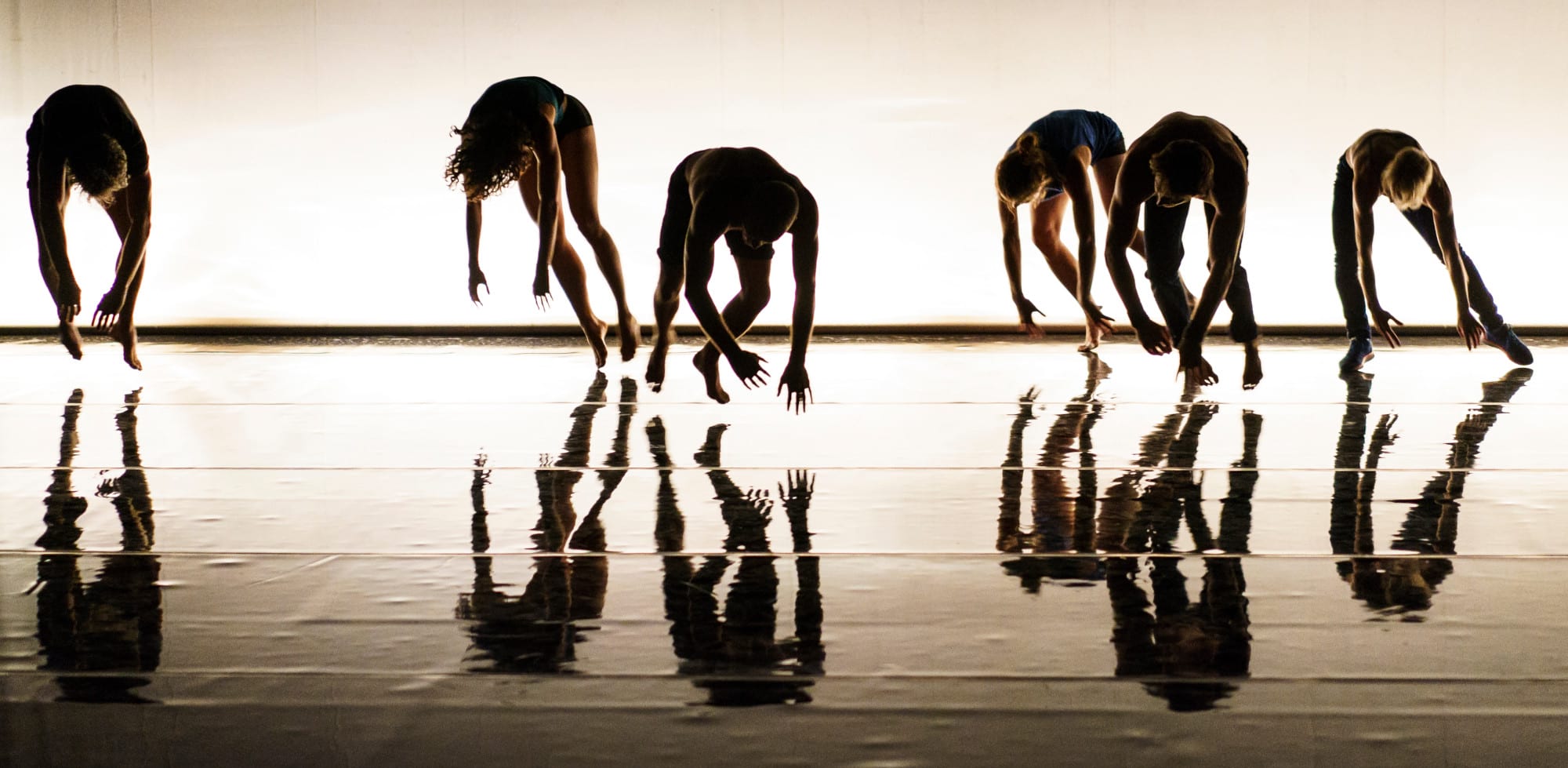 The fascinating ease of movement, music like a beating pulse, the interplay between light and shadow: this masterpiece of aerial choreography combines art, dance and cinema. A reflection on the war between rock art, line and colour, the choreography tells a story of conflict, but it is in the softness and attention to the other that the magic happens, and we no longer know how to distinguish the dancers from the circus performers, carried away by each other in whirlwinds of disturbing beauty.
DECEMBER
Wednesday 5th (8.30pm)
Contemporary Music
CALI CHANTE LÉO FERRÉ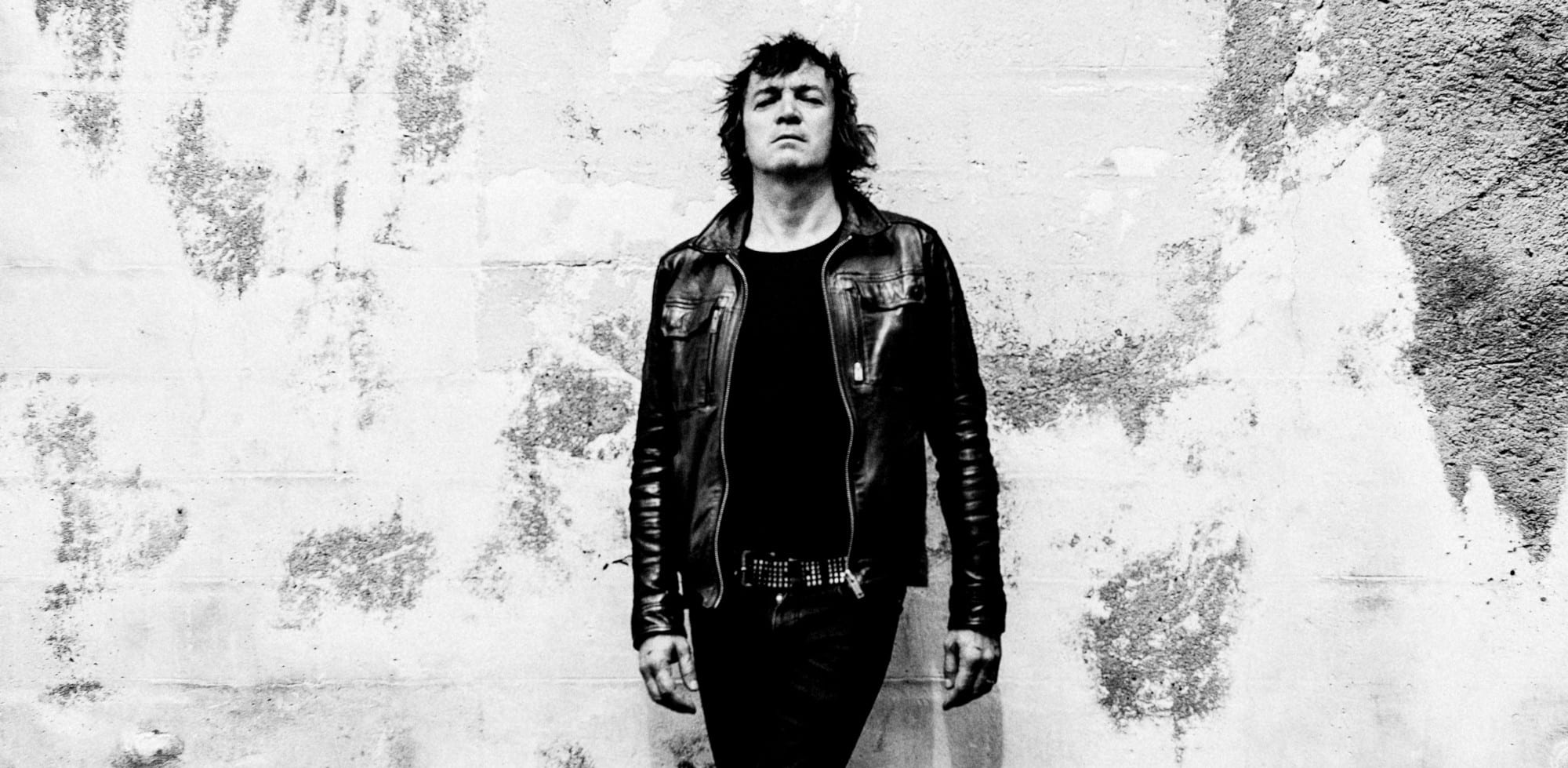 From childhood, through adolescence, and on into his adult life as an artist, Cali has been accompanied by Léo Ferré. Guardian angel, role model, guide, brother-in-arms, best friend. With immense respect and a touch of madness, the songwriter becomes a singer, a performer of the poetry and melodies of one of the greatest artists of his time.
Sunday 9th (4.30pm)
Classical Music
QUATUOR DEBUSSY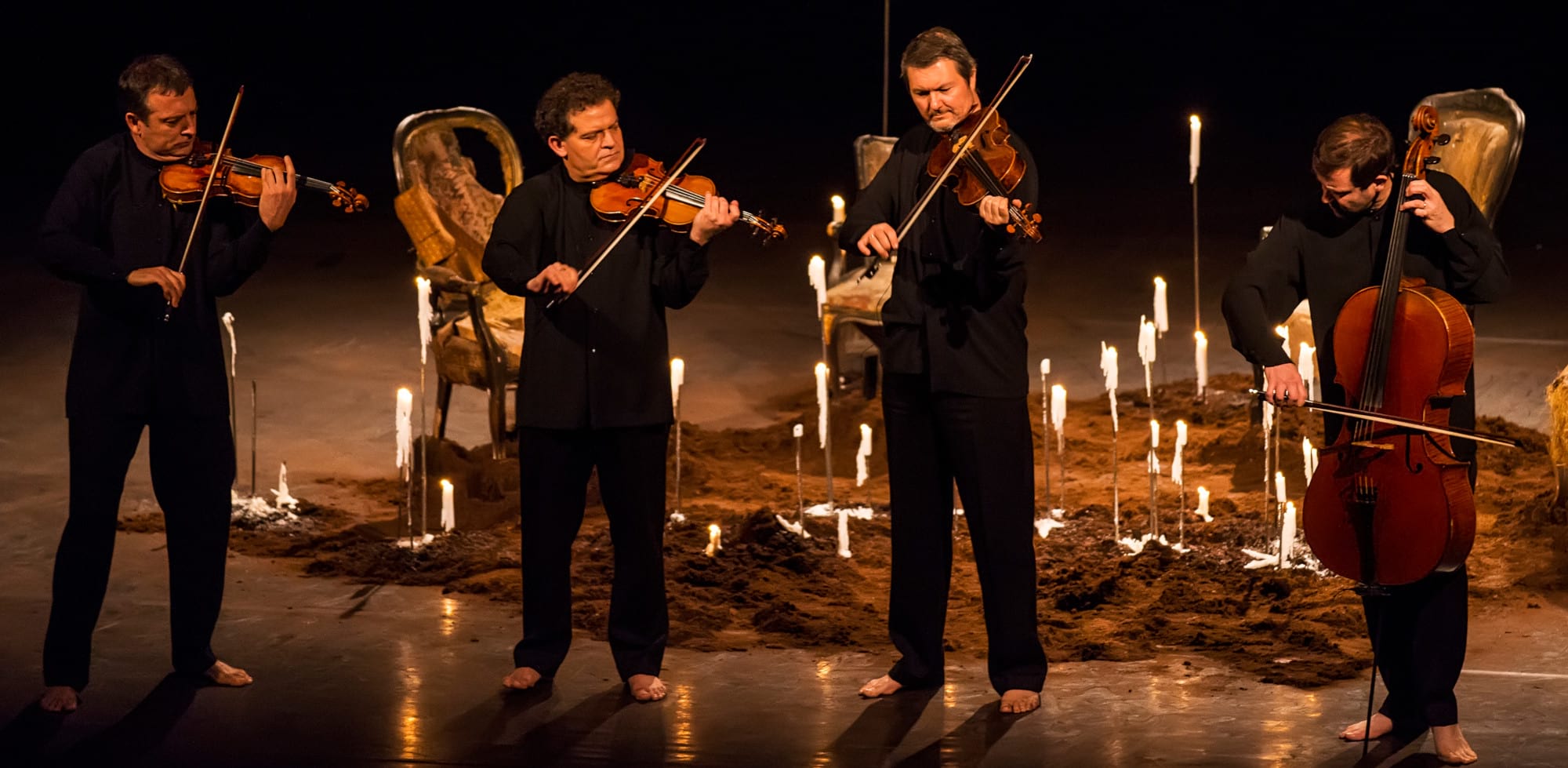 Combining innovation and tradition, the Debussy Quartet takes to the stage under the direction of Louise Moaty to perform Mozart's Requiem and Haydn's Oratorio. The two works are masterpieces from the history of music, transcribed for string quartet and divinely interpreted by this French ensemble. The Debussy Quartet invites us to an aesthetic and spiritual ceremony, a musical and visual celebration full of passion and drama.
Wednesday 19th – Sunday 23rd
Christmas Special
SLAVA'S SNOWSHOW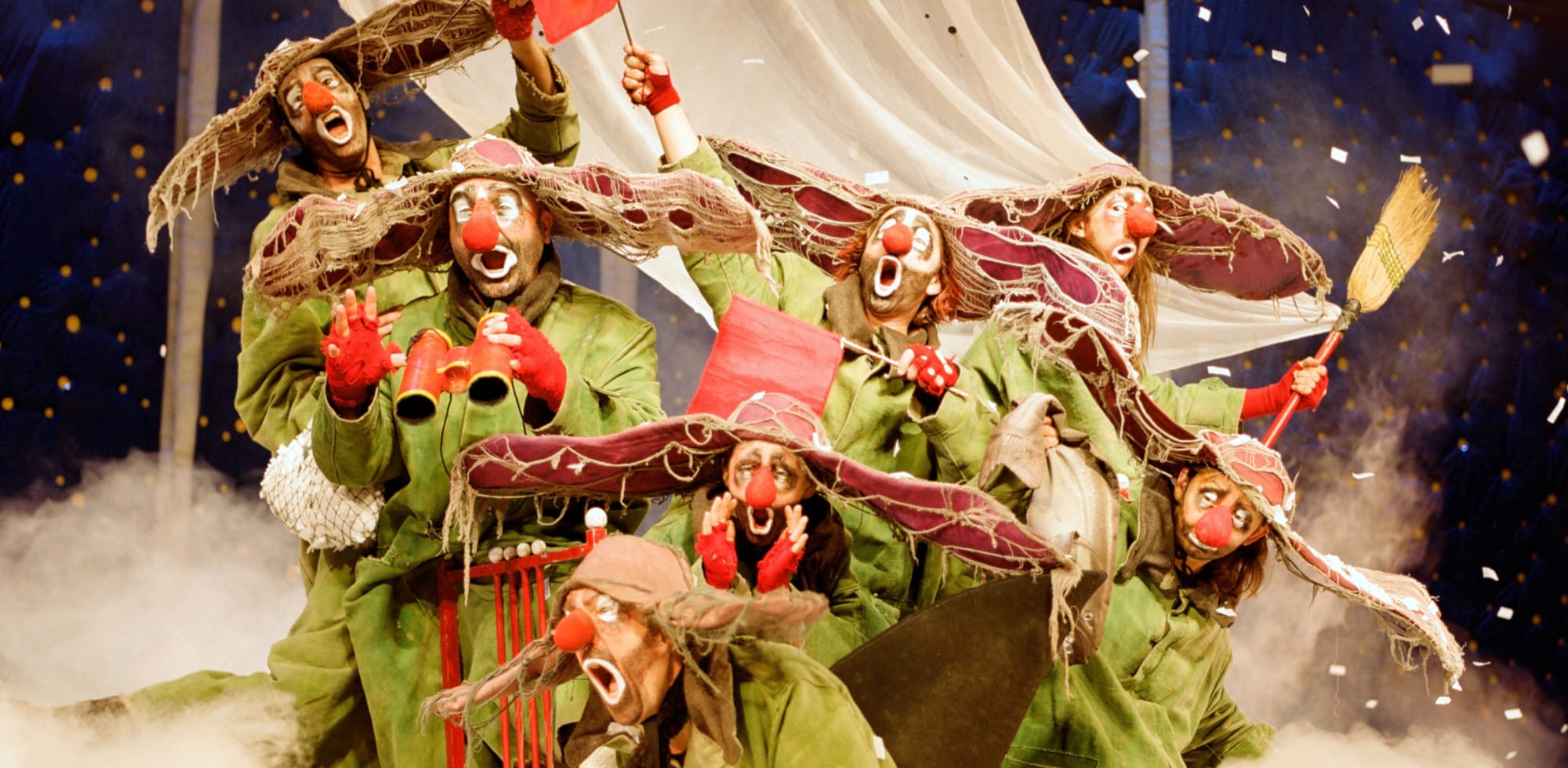 The great Slava show is back once again, with its fairytale poetry and whirlwind snowstorms. Don't miss this group of shaggy clowns on their crazy, epic, hilarious and divinely human adventure. Travel with them to a land of childhood dreams, on a journey full of sensations and a firework display of emotions. There is no limit to the sweet delirium of this mischievous and fanciful troupe. Hitting the stage like a comet, sparkling with laughter and wonder, it's the perfect recipe for Christmas.
Théâtre de l'Archipel
Avenue Général Leclerc
66003 Perpignan
04 68 62 62 00
www.theatredelarchipel.org
Tickets available online, by telephone or on site (Tues – Sat 12pm – 6.30pm)