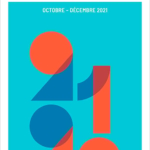 Designed by renowned French architect Jean Nouvel as an artistic hub for Perpignan and its surrounding area, the Théâtre de l'Archipel was inaugurated in October 2011. The eye-catching, juxtapositional design of the building itself has been a physical representation of the rich and diverse cultural programme performed within.
Dance, circus, theatre and music of all varieties: audiences of all ages can watch, listen and discover the very best in performance arts. With interactive workshops, lectures, conferences, exhibitions and lunch-break performances, the innovation continues throughout the 2019/20 season.
Be sure to book well in advance as shows often sell out quickly!
Did you know?
Contact
Tel: 04 68 62 62 00
Address: Avenue Général Leclerc, 66000 Perpignan
Website: www.theatredelarchipel.org
For more information