A GIFT BOUGHT IS A GIFT GIVEN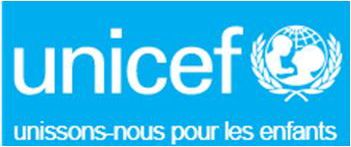 UNICEF are delighted to announce the arrival of their new Christmas stock – a range of cards toys and gifts to suit everyone. A present bought from UNICEF is far more than just a gift: it helps relieve the suffering of some of the worlds most impoverished people. Next time you're in Perpignan, why not pop in and browse around?
UNICEF
4 Rue Zamenhof
Perpignan

OPENING HOURS
Monday 2.30pm – 6pm
Tuesday, Wednesday, Thursday & Friday 9.30am – 12.00 / 2.30pm – 6.30pm
Open Saturdays throughout December.
ABOUT UNICEF
UNICEF is the world's leading organisation focusing on children and child rights, with a presence in more than 190 countries and territories. Working with local communities, partners and governments, their aim is to ensure that every child's rights to survive and thrive are upheld.
UNICEF raises funds for emergency and development work around the world, advocate for lasting change for children, delivers programmes in more than 150 less-developed countries around the world using shared knowledge across borders, and is ready to respond rapidly wherever disaster strikes, delivering life-saving help for children.
UNICEF relies on voluntary donations to fund vital work for children and their rights. They receive no funding from the UN budget, and raise funds for these programmes through donations, the sale of cards and gifts, partnerships with companies and fundraising events.