UPDATE – April 2015
Tobacco companies and model agencies are up in arms at new health reforms in France which ban skinny catwalk models, (to be measured by body mass index) colourful cigarette pack logos, e-cigarettes at work or in enclosed spaces such as the train, and smoking in cars with children present. There will also be a ban on the use of sunbeds by minors.
As mentioned below, with heavy penalities for those who incite other to drink

Drug users don't miss out either. There will be dedicated sanitized facilities for them to inject, with clean needles supplied councillors on hand for advice and help.

Where doctors are concerned, another attempt will be made to computerise patient information, after a failed initiative several years ago. This is the only way for health care specialists to successfully share patient records. There will also no longer be a charge for GP consultation (much of the reason for doctor's strikes in late 2014), in the hope that more people will visit the doctor, get early and therefore cheaper treatment, and prevent the expense of costly illnesses later on.
JANUARY 2015
Unions for French GPs are asking for an increase from the present €23 consultation fee to €31 as strife continues in the medical sector.
DECEMBER 2014
Hospital doctors are now likely to join French GPs when they begin an unlimited strike during the Christmas period to protest against some of the reforms below. Surgeries could well be shut between December 22nd and 31st 2014. Hospital staff are not expected to walk out, but to stage an 'on principal' strike by wearing badges and petitioning patients and visitors for support.
French Healthcare Reforms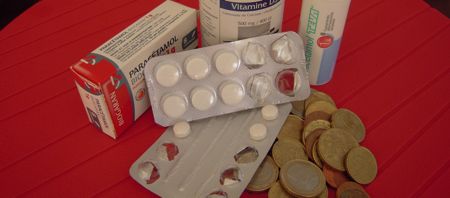 Marisol Touraine, French Minister for Health, revealed plans for new health reforms, intended to make health care in France more accessible to all, and prevent people failing to seek treatment because of financial concerns.
Amongst many other proposed reforms…….
☛ patients will no longer have to pay 'up front' for GP visits, (the doctor will be paid the €23 fee, capped at this tariff, directly by the Assurance Maladie, effectively cutting out the middleman)
☛ there will be free, unconditional access to emergency contraception for young women
☛ it will be illegal to knowingly promote binge drinking
☛ there will be dedicated medical staff for the U16s, following them through childhood to help them to fight against obesity, eating disorders, unsocial or obsessive behaviour
☛ pharmacists may be allowed to give 'in-shop' vaccinations, effectively cutting out the GP for certain medecins.