This year ends with the introduction of this new information sharing system which covers eight offences: drink driving, driving under the influence of drugs, speeding, running a red light, not wearing a seatbelt, motorcyclists not wearing a crash helmet, driving on the hard shoulder and using a mobile phone while driving.

Foreigners may have to pay the fine on the spot or face having their vehicle impounded. Alternatively, fines will be sent in the post, in the offenders own language. Fines will be according to the laws of the country in which the offence was committed.
European sharing of driving licence registration information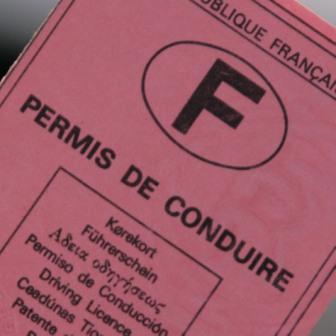 A new European directive for 2013 will mean that traffic penalties will apply for all motorists throughout the European Union.
In the past, despite geographical proximity, French vehicles flashed by a radar in Spain, and vice versa, were not followed through and penalized, because the whole process was time consuming, and not economically viable.
From 2013, thanks (?) to EUCARIS (EUropean CAR and driving license Information System), all european countries will now be able to share their car and driving licence registration information. The multilingual programme will go a long way towards helping to fight car theft and registration fraud, and will also share information on driving offenses such as using phone while driving, speeding, going through red light, parking violations…..
A European driving license, with an electronic chip, is also on the cards for 2013, to enable all European police forces to access data from all European drivers.
UPDATE
Due to technical problems, the new form of licence will not be available until the end of 2013. Holders of the old form of licence will have until 2033 to renew it! After that, it must be renewed every 15 year
The transition from old to new starts in January 2013