P-O hit hard by wild weather
The British press have hailed it "the Beast from the East" and although here in the P-O we haven't seen quite so much snow, recent weather has wreaked havoc across our region.
With the A9 closed outside of Montpellier and into Spain on Thursday of last week, traffic ground to a halt across the department, leaving motorists stranded, some for up to 26 hours!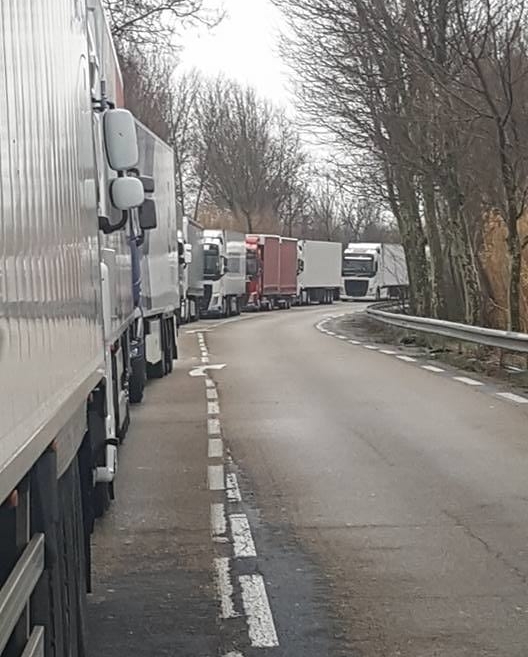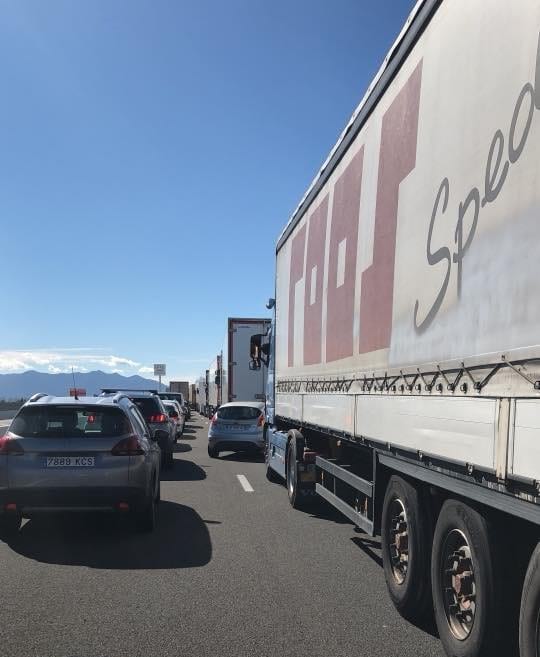 Those closer to the coast bore witness to an impressive display of Mother Nature's force as winds whipped up giant waves that broke defenses and flooded seaside towns.
Canet-en-Roussillon, Sainte Marie la Mer, Le Barcarès, Le Racou, Saint Cyprien; many towns saw the sea rise to frightening levels and were left with their feet in the sand once the tides eventually subsided.
High tides and giant waves flood Saint Cyprien
With the sun making a welcome return to most parts of the P-O, Mairies are now taking stock of the damage.
Collioure, despite its harbour walls and sea defenses, was hit hard. A giant hole formed in the pavement of Boulevard du Boramar, the pedestrian walkway leading to the town's iconic bell tower.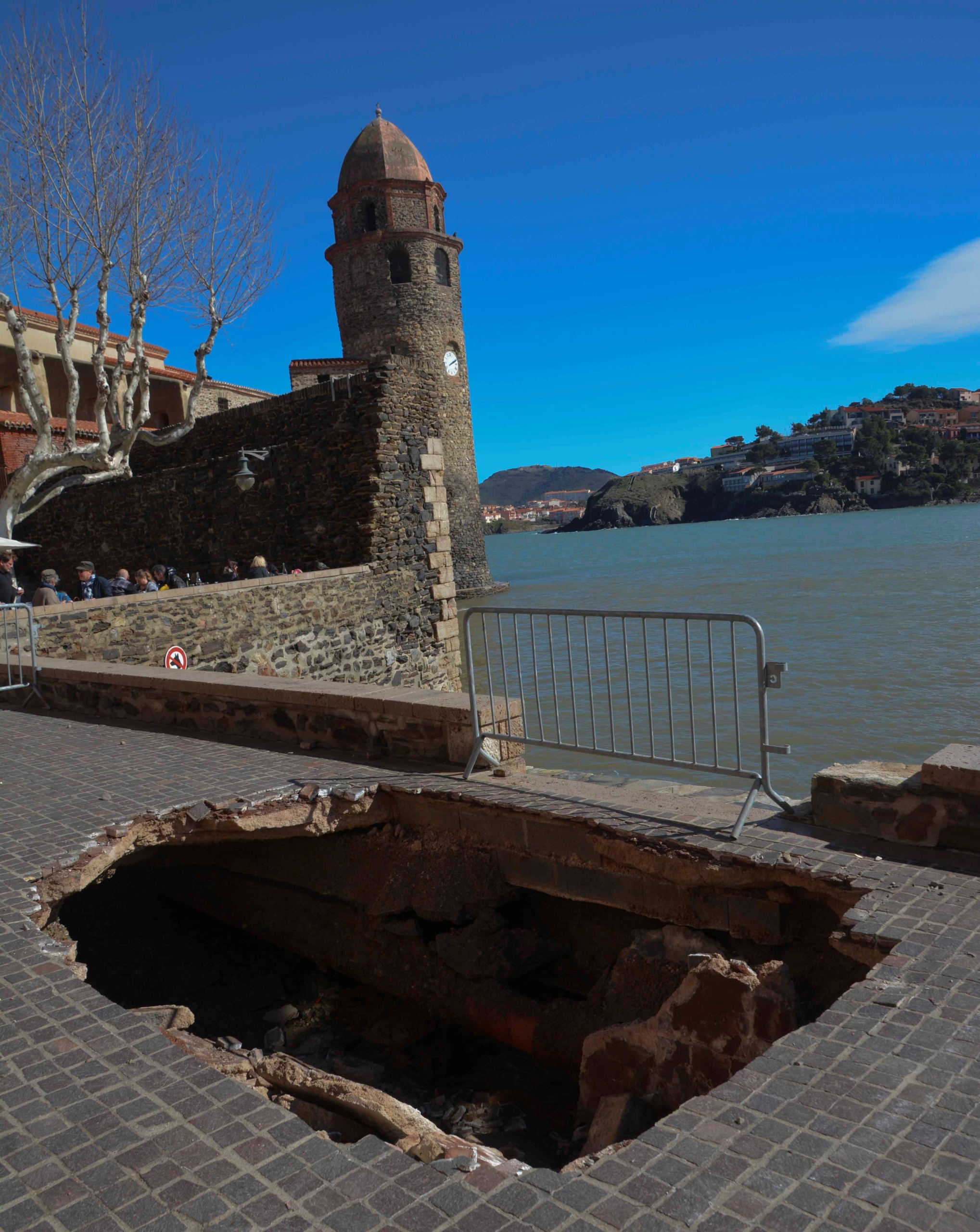 Although municipal employees quickly set to clearing the sand and rubble from the streets, repairing the hole has turned out to be more complicated than initially thought.
Securing the area will involve coordinated technical intervention, including divers! Luckily the underground drainage systems seem to be unaffected but none the less, until the work is complete, a quarter of the beach front has been lost.
Have you been affected by the wild weather?
Share your stories and images with us in the comments below.