When Karen, Nigel and Phoebe, the Tibetan Terrier aren't exhibiting at Crufts, crafts, flowers, and horse shows, they spend all the time they can at their second home and small studio in Saint Cyprien.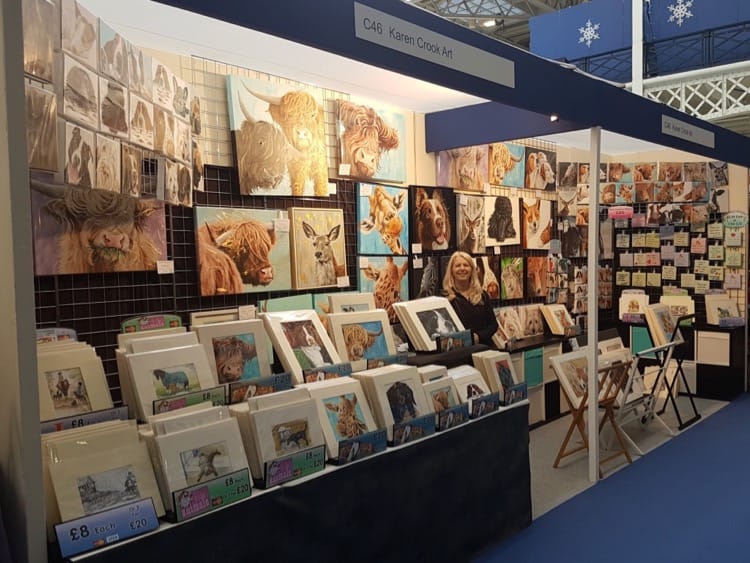 Animal lover Karen's work is all about animals – with a contemporary twist. She prefers to get up close and personal to capture their character and personality, the twinkle in their eye, the kink in their ear….. She uses mostly acrylics or oils, painting on layer after layer to obtain fine details in a pet portrait where every whisker counts.
The unusual perspectives that she adapts add a touch of humour to her hairy subjects, and a smile to all who view them.
Karen is kindly donating a commissioned painting of your pet, worth £395, to raise funds for Twilight Doggie Retirement Home.. Visit their website or Facebook page and read all about the amazing work they do.
ALL YOU NEED TO DO IS MAKE A DONATION (MIN £2) ON THE JUST GIVING PAGE SET UP ON KAREN'S WEBSITE WWW.KARENCROOKART.COM.
THE WINNER WILL BE DRAWN AT RANDOM AFTER THE COMPETITION FINISHES AT MIDNIGHT ON THE 1st December.