Discover Roots 66
(you'll need a designated driver!)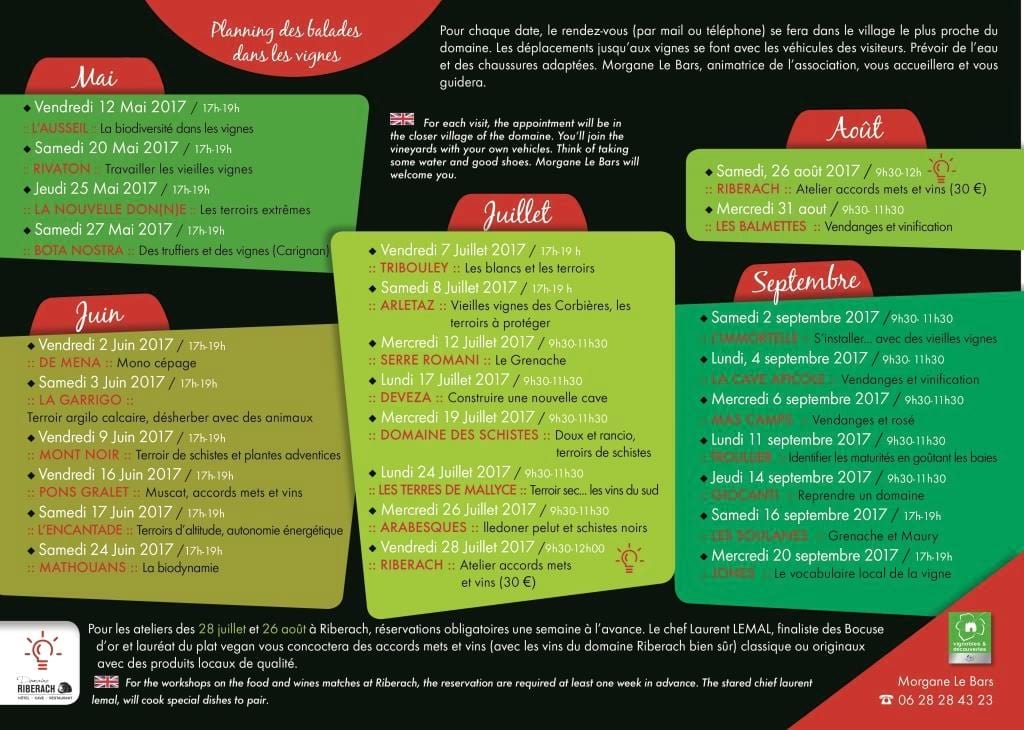 This summer, from May to September, local oenology club, Roots 66, invites you to join them on a discovery tour of some of the region's vineyards.
Each visit will be based on a different theme (biodiversity, fortified wines, grenache etc…) and will follow one of two formats; either 'after work' or 'brunch', with nibbles and goodies provided accordingly.
All visits will be bilingual (French/English) will other languages available at certain vineyards too.
Visits cost 10€ per person, with the exception of some of the more in-depth workshop visits such as the Riberach visit. See programme for full details.
So…
Bonne  dégustation! Santé!
UPCOMING EVENTS
Monday 17th, Domaine Deveza: departs 9.15am from the carpark of the cave coop, Montner. Theme- Construire une nouvelle cave (Building a new cellar)
Wednesday 19th, Domaine des Schistes: departs 9.15am from the carpark of the mini-supermarket, Estagel. Theme- Doux et Rancio, les terroirs de schistes (Fortified wines, the land of schistes)
Monday 24th, Les Terres de Mallyce: departs 9.15am from the carpark of the cave coop, Rasiguères. Theme- Terroir sec… Les vins du sud (Dry ground… Wines of the south)
Wednesday 26th, Domaine des Arabesques: departs 9.15am from the carpark of the cave coop, Montner. Theme- lledoner pelut et schistes noirs (Lledoner pelut and black schistes)