A cautionary tale for readers' information though you may already be well aware.
Friends of ours decided to utilise their spare accommodation by running a chambre d'hote and duly advertised in Abritel. All went well initially and then they received a booking from UK from a person wanting two weeks from 1st July for himself and his wife. Booking was accepted and payment method advised to client.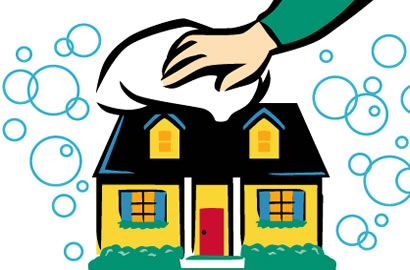 Then followed an email from the client claiming that he had sent a cheque for the two week stay but had now discovered that his "sponsor" had also sent a cheque for the same amount.
Please would our friends send a cheque for half the total via Western Union! Our French friends were somewhat bemused and asked for our views. On scanning the email we quickly realised that the sentence construction and spelling was, at best, unusual and the address "M6 Motorway Services, Woodall Woodall, England" was bizarre!
On ringing the mobile number a man with a West African voice was quick to assure our friends that he was genuine but he had yet to book his flight and had no idea which airport he might be flying into!
He was advised that he would need to pay cash if he was indeed coming but he felt he had to speak with his sponsor!
Needless to say he has yet to materialise as have his cheques! So our friends have lost the ability to let the accommodation for a two week period."

HOW IT WORKS
If you advertise your property to rent on the internet, always keep an eye out for scams from potential 'rentees' A typical one is as follows.
An email will come from another country, often Nigeria, looking for villa/gite rental, often poor spelling and grammar, maybe for an important person or a large group, always prepared to pay the price, no questions asked, often a @yahoo address… (Scammers are getting cleverer so an application might be much more subtle than the above with no obvious reason for you to mistrust their intentions.
When the cheque arrives, it will have been accidentally made out for more than you requested and they will ask you to wire the extra amount back to them.
The scam is simple. A cheque transfers money from one bank to the other but only becomes 'real' money after the 'real' transaction has taken place between the two banks. This takes time.
A Western Union money transfer is instant and the recipient can withdraw almost instantly! Et Voilà! They get YOUR money instantly, whilst THEIR money is reclaimed much later by the bank, once the cheque is shown to be false!