Amélie-les-bains, situated in the Tech valley, was named after Queen Amelia, wife of King Louis Philippe who launched the thermal station in the XIX century,
Amélie is a gentle, laid back spa town, at the mouth of the Gorges du Mondony. Both the baths of Mondony and the Roman baths with restored Roman swimming pool are run by the same Chaine Thermale du Soleil and are well known for treatments of rheumatism and respiratory problems. For an easy and pleasant summer walk follow the footpath running from the Roman Baths along the escarpment of the Gorges…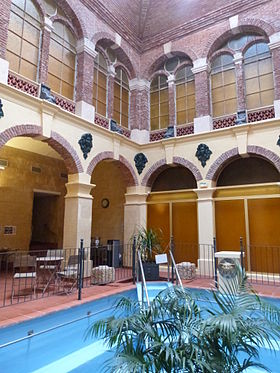 There is a charming little daily market and a large bustling one of Thursdays.
Dramatic walks can be had from Amelie following "Montalba" signs up the Mondony valley, via the Roc St Sauveur, past the Montalba antenna, through the granite Gorges of Mondony to Mas Pagris… Maps available at the Tourist Office.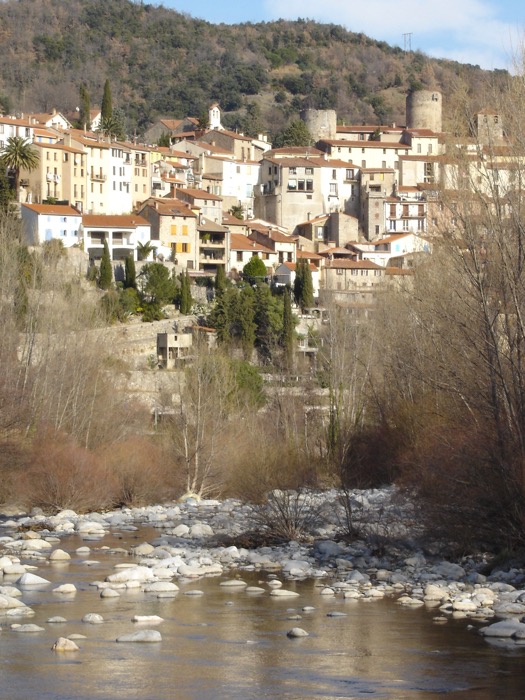 The medieval centre of Palalda, a pleasant walk away from the centre of Amélie, houses the Museum of the Post in Roussillon: Smoke signalling, ancient telegraph, stamps, the whole evolution of communication is there.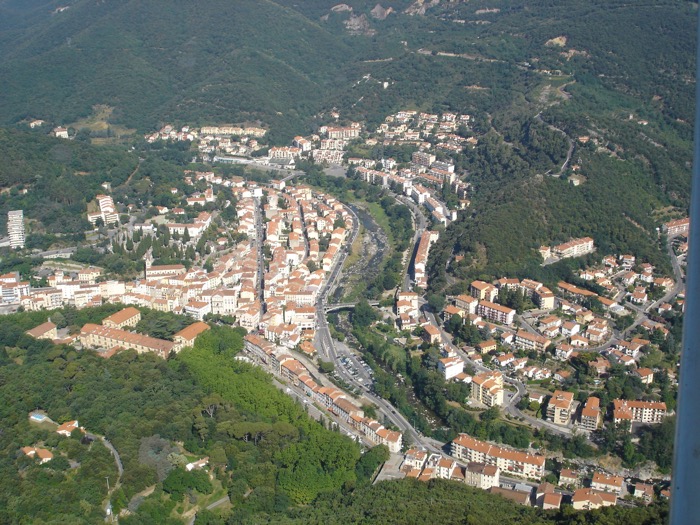 The Museum of Popular Art and Traditions has all the old tools used by our ancestors carry out their trades illustrated by a collection of old post cards. They are both in the same square as the X century church with its dramatically, swirlingly decorated door. No space for a single other stud or horseshoe…
Montbolo, 5km north west of Amelie is a sheltered village with enormous views, more than its fair share of sunshine and a large fortified XII century church. From the church it is possible to walk to the old mine workings of Formentère. The minerals from higher mines were transported 12 kms by rail to Formentere to be treated in a well preserved smelting tower. The old miners' housing and various mining installations are very much in evidence and the view over Canigou, the Alberes, the Vallespir, the tech valley, the Roussillon plain and the Mediterranean is splendid. .