CAP D'ONA BREWERY, ARGELES
by JOHN FAIRCLOUGH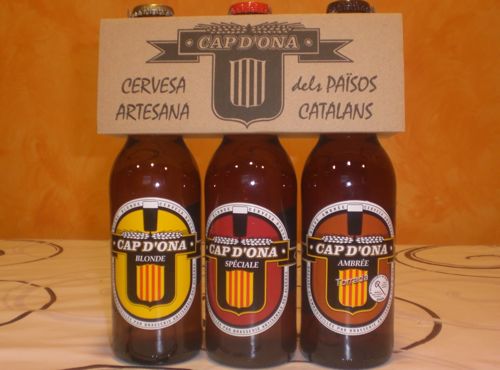 Whilst the Roussillon area is without doubt renowned for its wines, and one of the top producing areas in the whole of Europe, beer has never been very high on the list of priorities of either producers or consumers here. However, with microbreweries making a strong comeback all over the world, led particularly by Belgium, Holland, The UK and USA ,it is very pleasing to see the emergence of the Cap d'Ona brewery in Argelès.
Started in 1999 by the Engler family, who have a brewing tradition stretching back hundreds of years in Eastern France, they operate out of purpose built premises in the ZA near Carrefour in the seaside town.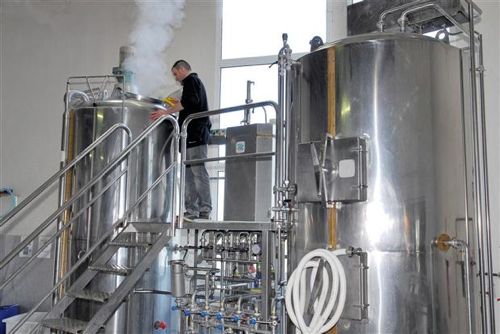 Although the brewery is state of the art, the methods used are strictly traditional, with only quality ingrédients used ; malt,wheat, rye,yeast,and,of course, pure well water. The process differs slightly for each beer, but, in the main, cool, top fermentation ensures a distinctive character and satisfying flavour.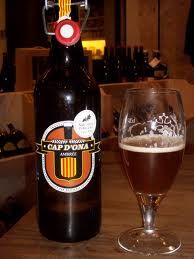 There are six « regular « beers produced of varying types and strengths;
Starting at the lowest ABV:
BLANCHE DE GARRIGUES (4.5%)
Flavoured with Rosemary,this is a light ,slightly cloudy wheat beer, perfect for hot summer days.
BLONDE BIO (4.5%)
This is a pils type beer. Very refreshing and made with 100% certified organic ingrédients.
BLONDE DES ALBERES (5.5%)
This light ale has a little Albères honey added after fermentation, giving it a pleasantly sweet finish.
BLONDE SPECIALE AU MUSCAT (6%)
A fascinating attempt at marrying their own product with another famous Roussillon beverage, this light beer is fortfied with 8% Muscat de Rivesaltes,leaving a fruity aroma.
SPECIALE COTE VERMEILLE (6%
Similar to the above,but with the addition of Banyuls wine rather than the Muscat.
AMBREE DU CAP (6.5%)
Cap d'Ona are justifiably proud of this bitter ale,made from 100% malted barley,as it has recently won a gold medal in a Concours of French microbreweries.
In addition,this year Cap d'Ona are producing not one, but two Christmas beers; an ambrée at 7.5% and a blonde at 8%.
For teetotallers/drivers,it is worth noting that a cola called Alter and a traditional low sugar lemonade are also produced.
The increased popularity of artisan beers has meant that the brewery's products are becoming quite widely available, not just in small specialist shops, but even in the Grands Surfaces such as Auchan and Carrefour.
Both 33 and 75 cl bottles are available. A growing number of bars,cafés and restaurants, particularly on the coastal strip,Vallespir and Perpignan also stock at least 2 of the range, even on draught in a few places!
The shop/tasting room attached to the brewery is open Mon to Fri during normal french working hours, and ,on Fridays, brewery visits for the general public are conducted. For private groups,a more detailed tour can be arranged,by phoning the boss, Grégor Engler on 04 68 95 75 09 or 06 20 25 17 26. For further info visit www.cap-dona.com