A wedding anniversary best forgotten
At the end of May, it was our 32nd wedding anniversary. We'd never celebrated our anniversary before but as part of our New Year's Resolutions we had decided to make more effort to mark the events in our life. So, we booked ourselves into a hotel near La Bisbal called Castell d'Emporda, a classy-looking place that had been voted Spain's top hotel by customers.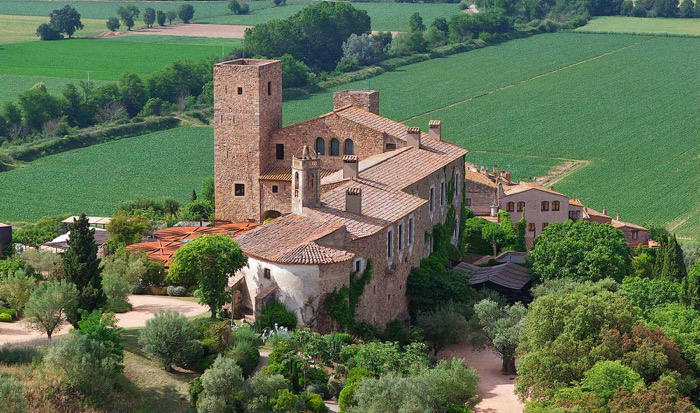 We had checked the place out with Adele and Steven and it looked beautiful, so we were really looking forward to our special day. After relaxing all afternoon by the hotel pool we had dinner and retired to bed.
In the early hours I heard hubby on the toilet making a lot of huffing and puffing noises. This went on for some time and I started to feel irritated. Then I heard a massive thump. I got out of bed to see my husband, naked and lifeless, on the bathroom floor, his face grey. Thinking back to a first aid course I had once attended, I remembered that the first thing to do was to get help. I picked up the telephone and rang hotel reception. The phone rang and rang – no answer. I quickly pulled on some pants and ran across the outside bar area, which was in total darkness, to the reception lobby, on the way badly stubbing my toe. The plush hotel lobby was deserted.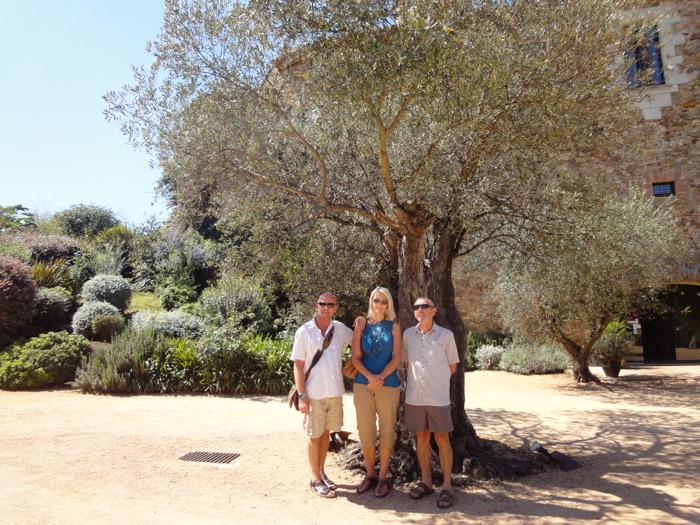 "Help!" I shouted as loudly as I could. I ran back into the middle of the courtyard and shouted for help again but it was as if there wasn't a single person in the place. Getting desperate I ran back to our room to find hubby had recovered consciousness and was doubled up on the floor, obviously having difficulty breathing and only able to croak that he wasn't feeling well. Err, yes, I'd gathered that much.
I pulled out my mobile and tried to ring the emergency number but it seemed the number I had was for France, not Spain and now I was at a loss what to do. Returning to reception this time I used the lift and had a brainwave. I put my finger on the lift alarm and kept it there. Sure enough, five minutes later a small Spanish guy ran up.
Problem?
Yes, I said and mimicked someone falling to the floor.
Ambulancia?
YES and make it QUICK, I shouted at his back as he scuttled away.
I stayed with hubby and a few minutes later the Spanish guy returned, mobile in hand. Speak to doctor, he said.
Where ambulancia? I shouted at him.
Speak to doctor.
I took the phone and spoke to the doctor, who fortunately could speak English. Let me speak to the patient, the man said.
He can't speak, I replied.
Let me speak to the patient, he insisted. I put the phone next to Bill's head on the floor and explained he was going to have to speak to the doctor. Bill paused briefly in his moaning, turned his head to the phone and said, aaaarrhhh.
OK, I send ambulancia, the doctor told me.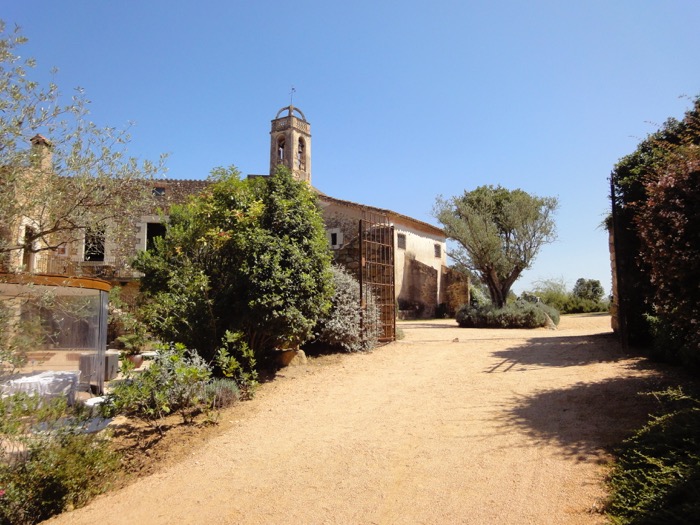 It was lucky Bill had suffered food poisoning and not a heart attack, as it must have taken a good half hour for the ambulance to arrive and when it did the paramedics were worse than useless. However, about an hour later we arrived at a hospital somewhere in Spain, where the staff made it clear they were not too worried about Bill's condition. I guess they thought he was drunk. Shortly after being wheeled into casualty he jumped off the trolley and, hospital cape flapping around his bare bottom, ran down the corridor towards the toilet. A minute later I followed him, to find him on the floor covered in body fluids and blood pouring from a gash in his head. He'd fainted while trying to use the toilet and banged his head on the washbasin.
We were left on our own in a little room and I tried to get some sleep on the floor. In the morning Bill's head was stitched up and by lunch time he was told he could leave. But we were both worried by the urine sample he had provided, which was a deep burgundy colour. Even the nurse flinched when she saw it.
It seemed that the hospital staff were embarrassed by what had happened under their care and simply wanted rid of us as quickly as possible. We paid our hotel bill and then Steven and Adele turned up to give us a lift home. Back in Ceret, Bill had some tests done which showed he was anaemic, not surprising given the food poisoning. We did not know it at the time but this was the first indication of something else being wrong.
To finish the story, once home I reflected on the experience and decided that I was not happy with the way we'd been treated by the hotel. After all, they had given Bill food poisoning which could have been fatal, and still charged us for the meal and the room, neither of which were cheap. I wrote to the manager to suggest we have a refund. No reply. I wrote again, threatening to contact the Spanish tourist authorities. This time, I did get a reply. We received a refund and a free night. Needless to say, we didn't feel like taking them up on this offer and sent Steven and Adele instead.