Did you know that church bells ring out every day throughout France – apart from Maundy Thursday, the day before Good Friday?
Every single church bell throughout France stops ringing on this day in remembrance of the death of Christ. If you're used to hearing the village bells chime out, their silence is deafening.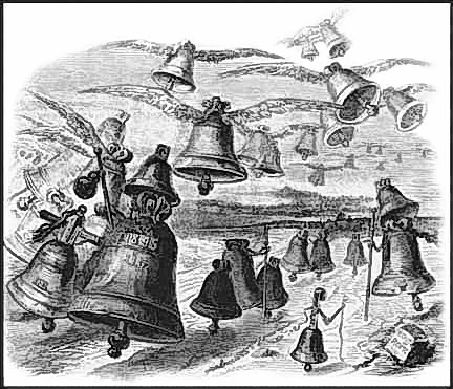 Children commenting on the silence (in the days before Playstation and ipads) were told that the Bells had flown to Rome to see the Pope. These flying bells return on Easter Sunday morning and bring with them lots of chocolate and eggs before returning to their towers on Friday to celebrate the resurrection of Christ.
---
DID YOU KNOW?
The word "Maundy" as in 'Maundy Thursday', the day before Good Friday, comes from the Latin "mandatum," meaning "commandment."