CSF NEWSLETTER: JUNE 2019
---
1st June 2019

-

30th June 2019
Event Navigation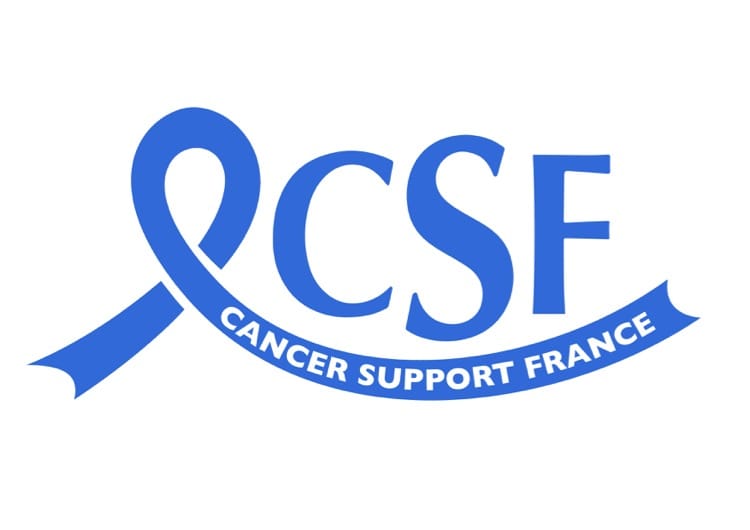 Hello Everyone
The snow on Canigou is slowly melting, leaving behind glistening white snail-trails for us to count and work out how many more days of spring there are before the start of summer. Or you can just count backwards from June 21st.
In our house the most significant sign that summer is coming is the ceremonial folding of the electric blanket which took place a couple of days ago!
I may have said it before but I'll say it again, this is the only time of year when my small garden comes into splendid bloom and bursts with colour and scent and so for this reason alone I'd really like to hold onto Spring for just a bit longer.
Our Vide Grenier on May 12th was well supported despite the wind, it also gave us a chance to renew contact with La Ligue members.
Cycle for Life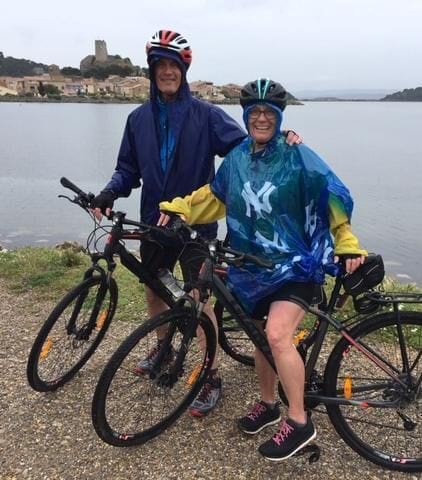 The Cycle for Life Cycle Ride was in the Languedoc-Roussillon. It finished in Perpignan on Sunday 19th May after a circuit taking 5 days from Mazamet through to Bedarieux and then along the coast and étangs from Beziers through Gruissan, Port La Nouvelle, Le Barcarès and Perpignan.
A total of 25 cyclists took part, cycling one or more days. Have a look at the photos here.
The final stage between Le Barcarès and Perpignan saw supporters along the route and the cyclists arrived at the finishing line near the Palais de Congres around 12 noon, with the huge fountains playing and a celebratory buffet welcoming them home.
Hazel Turner and Geoff Hunt cycled all 5 days, a magnificent effort with torrential rain all day Friday and they were supplemented on the last day by Lizzie Williams and Lizzie Dawson with Dani and Brian Farmborough from the P-O.
As a result we are more than half way to achieving our goal of €10,000 in sponsorship. This will fund the Trainers' Conference and two-day Train the Trainer course in November at Toulouse Oncopole.
Pat Locket, the CSF National president, wanted us to pass on a BIG thank you to all who made the finish of the Cycle Ride such a success. Our thanks go to Penny who, with support from various people along the way, was the main organiser for the Cycle Ride. Also our thanks to all those who shouted, cheered and encouraged our riders and to those who very kindly baked cakes and quiches for our celebratory buffet.
THIS MONTH'S DROP-INS:
Wednesday 5th June – Céret 10.30am – 12pm
Pablo's Bar in the Place Pablo Picasso. Come and join us for coffee and conversation. There are books and DVDs.
Monday 17th June – Laroque des Albères – 10.30am – 12pm
Come along and have a browse, buy a coffee and take two books. We have a large turnover of books and we encourage you to bring as many paperbacks as you can carry. I'm afraid we can't take any more hardback books at the moment.
Wednesday 19th June – Ille sur Têt – 10.30am – 12pm
Lizzie's is open for business this month with coffee and cake as usual.
THIS MONTH'S EVENTS:
Friday 14th June CSF Information Day, Cailhau – Aude
Our President, Phil Mercer, is running this Information Day in the Aude. I appreciate that this is a fair distance to travel for a lot people but please do have a look at what the day is all about in the document below.
We in the P-O are also very keen to encourage members to take a more active part in our activities and we're thinking of using the same format to set up our own Information Days, slightly closer to home.
It would be really helpful if we had some idea of how many people would be interested in coming along. It's all very informal and convivial and there's absolutely no pressure to commit straight away. You simply come and listen, chat to a few people, ask questions and then go away and think about it.
For now, though, I'd just like to get some idea of numbers so if you're interested in learning a bit more about becoming an Active Volunteer, please let me know.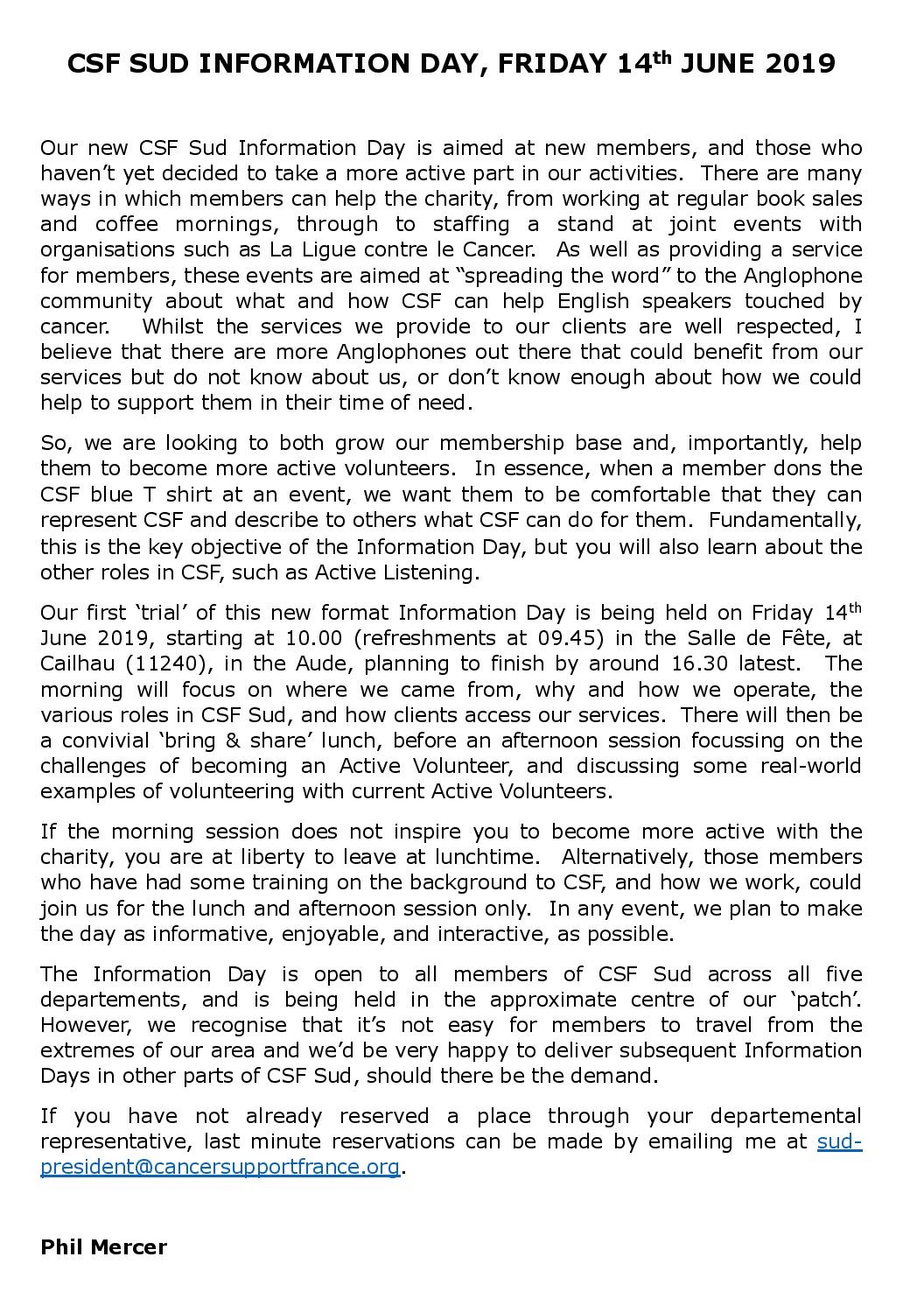 Tuesday 25th June Advances in Cancer Cure & Care, Thézan-lès-Béziers 2.30pm
This is an exciting opportunity to hear the latest developments in cancer cure and treatment presented in English by leading oncologist Professor Dubois. He was the Director General of Institute of Cancer, Montpellier for 14 years and is currently President of la Ligue, Hérault.
The presentation is jointly organised by CSF-Languedoc and La Ligue in Thézan-lès-Béziers. The event is being held to cement a new partnership between la Ligue contre le cancer Comité de l'Hérault and CSF-Languedoc and to mark CSF-Languedoc's 10 years of offering support to those affected by cancer. It starts at 2.30pm and is free.
If you would like to attend, please contact Penny (sud-penny@cancersupportfrance.org) and she will do her best to organise car-sharing.
By way of a small divertissement, the Marie of Thézan-lès-Béziers are organising a special tour of the old village, taking place at 10.30am and 5.30pm, which will include some remarkable trompe l'ceil frescoes.
---
LOOKING AHEAD
Thursday 5th September CSF SUD WALK FOR LIFE Maureillas
In early June, two new walking routes are being explored. Final routes and more details will be available in the July Newsletter. If you would like to take part, or help on the day, please do email Penny Parkinson at: sud-penny@cancersupportfrance.org, who would love to hear from you.
Come and walk or just join in the fun. There will be stalls with cakes, books, bric-a-brac and CSF products and a licensed bar plus tea & coffee. Stay for lunch and bring a picnic and something to cook on our barbecue (there will be a fridge to keep stuff cool). More details soon.
---
Saturday 12th October AUTUMN BALL Bages
Another year, another Autumn Ball. If you've been before, tell your friends and bring them along, it's a great evening. There's live music & dancing, an auction, bottle and tombola stalls & a tapas-style meal with wine and a bar selling beer and soft drinks. Check out last year's event for an idea and please make a note in your diary. More details next month.
---
Saturday 9th November Quiz Night Eus 7pm
The Quiz Night in Eus is at the Maison de Temps Libre. There will be tables of four or six teams and each team competes to win a prize. Tickets will be available from the 17th of July 10€ each.
There will be a simple finger food buffet plus wine and a chance to win a bottle or two on the Bottle Tombola.
---
Sunday 17th November Rifle Pour La Vie Collioure 3pm
Every year La Ligue contre le Cancer organises a Rifle at the Centre Culturel in Collioure. For those who don't know, a Rifle (it rhymes with skiffle) is lotto or bingo but with prizes that are original and varied such as works of art by local artists and sculptors, produce and services offered by artisans, local shops, restaurants and winemakers. The money raised will be used to fund the multifaceted work of La Ligue (see above). There'll be more on this later.
Diana Eastaff