FILAF, International Art, Book and Film Festival
---
17th June 2019

-

23rd June 2019
Event Navigation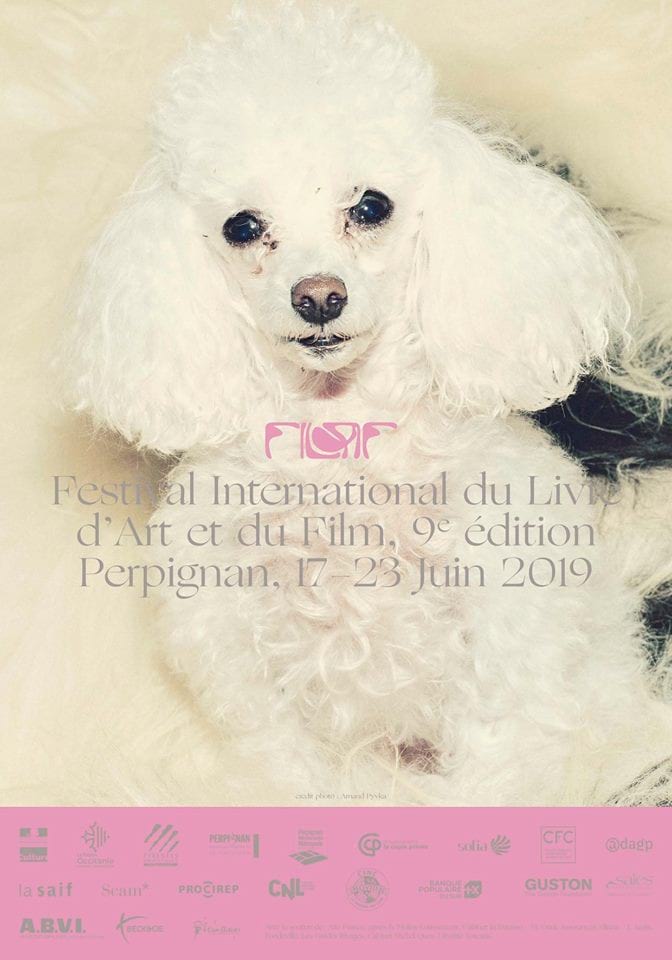 International Art, Book and Film Festival
Cinéma Le Castillet, Perpignan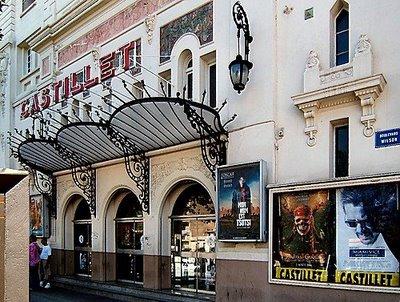 The International Art, Book and Film Festival takes place in Perpignan from 17th – 23rd June. A jury made up of industry giants chooses the best books and films about art published in the year.
International art and film production, in both French and English, is a thriving industry and during the course of the year, the festival team and committee have consulted hundreds of books and movies.
Film screenings, book signings, conferences and award ceremonies… there's loads going on for even the most discerning culture vulture.
The ArtBookFair
This year, the curator Laura Morsch-Kihn hosts 'My Favorite Things, unité de publications improvisées (unity of improvised publications)', at the Maison '; a space of production, consultation and appropriation dedicated to publishing at the Maison Quinta in Perpignan.
Conceived as a contextual project, this project is a series of improvised meetings between artists, publishers and festival-goers and will take the shape of DIY publications produced with the help of a photocopy machine.
The Torcatis bookshop in central Perpignan will house the more traditional book market, where you're sure to bag a bargain.
Entry is free to both.
---
Cinema Screenings for Anglophones
Monday 17th
4pm 'Faire-Part' by Anne Reijniers, Nizar Saleh, Paul Shemisi, Rob Jacobs.  French with English subtitles. This Belgian-Congolese collaboration depicts the Kinshasa's resistance against its colonial heritage.
6pm 'The Disciples of Marcel Duchamps' by Josep Pérez. English. The Muga Cuala festival turns the sleepy northern Catalonian village of Escuales into an international cultural melting pot.
Wednesday 19th
11am 'Pablo Picasso: The Legacy of a Genius' by Michael Blackwood. English. Well-known figures discuss how the legendary artist's works have inspired and influenced their lives.
2pm 'Basquiat – Un Adolescent à New York' by Sara Driver. English. A film depicting the short life of the artist Jean-Michel Basquait during his time in New York as he tried to navigate the social, political and cultural changes of the time.
4pm 'The Cloud That Never Left' by Yashaswini Raghunandan. Bengali with English subtitles. In a traditional village, 200km from Calcutta, inhabitants breathe new life into discarded Bollywood film reels by turning them into toys and tools.
6pm 'George – The story of George Maciunas and Fluxus' by Jeffrey Perkins. English. A film retracing the adventurous yet tragic life of a pioneer of the arts who attempted to bring about change, both culturally and politically.
Thursday 20th
11am Cycle Michael Blackwood. English. Back to back screenings of 'Japan: The New Art' and 'Robert Motherwell: Summer of 1971'.
4pm 'Creation From the Obscure' by Tomoya Ise. Japanese with English subtitles. Exploration of how Japanese art inspired an exhibition in Nantes, France.
7.30pm 'Caravaggio' by Derek Jarman. English. Reflecting on sexuality, criminality and art, British director Derek Jarman battled long and hard for this project to make it to the screen.
Friday 21st
11am Cycle Michael Blackwood. English. Back to back screenings of 'The Artist's Studio: Meyer Schapiro visits George Segal' and 'Georg Baselitz : Making Art after Auschwitz and Dresde'.
2pm 'The Whole World is Watching: Weatherman '69' by Raymond Pettibon. English. A film exploring the relationship between pop stars and the radical dissident group, Students for a Democratic Society.
3pm Cycle Jacqueline Caux. English. Back to back screenings of 'Cycles of the Mental Machine' and 'Man From Tomorrow'.
4pm 'I diari di Angela / Noi due cineasti' by Yervant Gianikian et Angela Ricci Lucchi. Italian with English subtitles. A film that retraces the daily entries into artist, Angela Ricci Lucchi's diary.
5pm 'The ballad of Genesis and Lady Jaye' by Marie Losier. English. A film retracing the unusual life of New York avant-garde artist Genesis Beyer and his wife and partner, Lady Jaye.
Saturday 22nd
11am Cycle Michael Blackwood. English. Back to back screenings of 'The Artist's Studio: Jean Dubuffet' and 'A New Spirit in Painting: 6 Painters
of the 1980's'.
Sunday 23rd
11am Cycle Michael Blackwood. English. Back to back screenings of 'Reclaiming the Body: Feminist Art in America' and 'Gregory Crewdson: The Aesthetics of Repression'.
5pm 'Cassandro, The Exotico!' by Marie Losier. English. After 26 years in the ring, Cassandro, king of the Exoticos, a band of gay wrestlers who defy prejudice, is forced to reinvent himself.
For more info and the full programme click here.
Price per film : 4€
Day pass : 10€
Festival pass : 35€