Crimes et botanique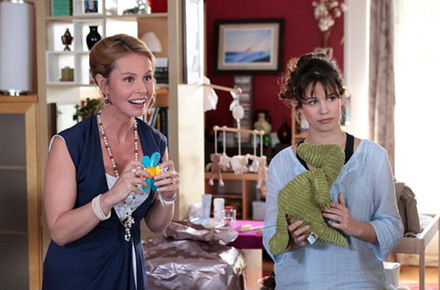 This new series for France 3 , produced by Italic Bankizz Productions, will film four episodes of 52 minutes in Montpellier and its surrounding area for 2 months from April 2 to May 27, 2014.
The main roles are interpreted by Annie Gregorio & Carole Richert, with guests François -Eric Gendron, Philippe Caroit , Patrick Raynal , Anne Loiret.
Most of the technical team comes from the region, with around thirty local actors and 300.
Adaptation of the British series " Rosemary & Thyme ", created by Carnival Films & Television Limited, "Crimes et botanique" tells the story of two fifty-something landscape gardeners who use their business for a bit of extra curricula sleuthing.
Synopsis: Laure and Marjolaine specialize in the creation and maintenance of parks and gardens. With a portfolio of clients ranging from the rich and famous or the village in need of makeover to private schools, local communities, hotels and sports associations, they get around.
A keen sense of observation and an unhealthy curiosity leads them to become involved with a dubious suicide, suspicious death, unexplained disappearance …