Check out this made-for-TV film, which will be broadcast on Friday, November 24 on Arte.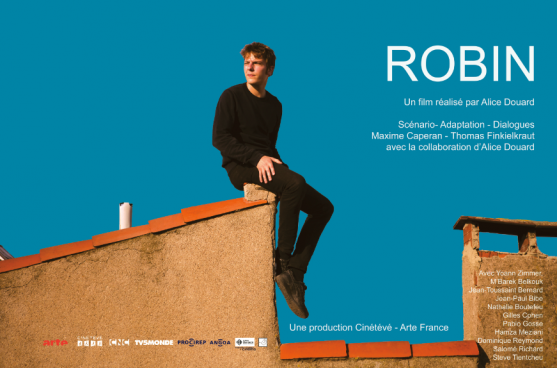 The shooting of the TV movie "Robin" directed by Alice Douard, took place in October 2016 in Sète, Le Barcarès, Gruissan, Sigean, Leucate, and Port La Nouvelle over 4 weeks. It was produced by Cinétévé / Fabienne Servan Schreiber for Arte. It is the first TV movie from Alice Douard.
The story:
Robin, twenty-three, lives with his grandmother in the south of France. To earn a living, he takes care of 11 years old Victor. When not working, Robin devotes himself to his passion: parkour.
Like a true gutter cat, he jumps from roof to roof with impressive dexterity.
When Robin uses his skills to take revenge on a much hated regional crime boss, Victor films him without his knowledge. Soon, the video goes viral and floods the social networks. A hero is born. Robin has to assume his new status of vigilante, become aware of his responsibilities and limits not to cross. He is now facing his destiny.
"Robin" received financial support from the Occitania / Pyrenees Mediterranean Region and logistical support from the Film Commission (Filming Reception) Languedoc-Roussillon Cinema, Gindou Cinema and Cinema 32. Actors, technicians and extras from the region participated in this shoot.