Food for Thought with Suzanne Dunaway
Plum pudding
Nothing says holidays, at least in the UK and our house, like plum pudding and the perfume of spices wafting through the house. Before I knew that a 'pudding' is simply a dessert in England, I thought a plum one would be a custard of some sort like a flan or like, well, a pudding, as in chocolate or corn, etc.
How wonderful to have discovered the rich flavors of a plum pudding and even to have been so crazy as to freeze plums for winter in order to be authentic! The plums in plum pudding are actually prunes and dried fruits but I will say that if you have any plum pulp, more power to your pudding!
I make small ones for gifts, as a plum pudding is rich and one only needs a little slice with brandy butter on the side to feel festive and full! I have made these for years, always tweaking a bit here or there, so if you don't have all of the ingredients, use what you have.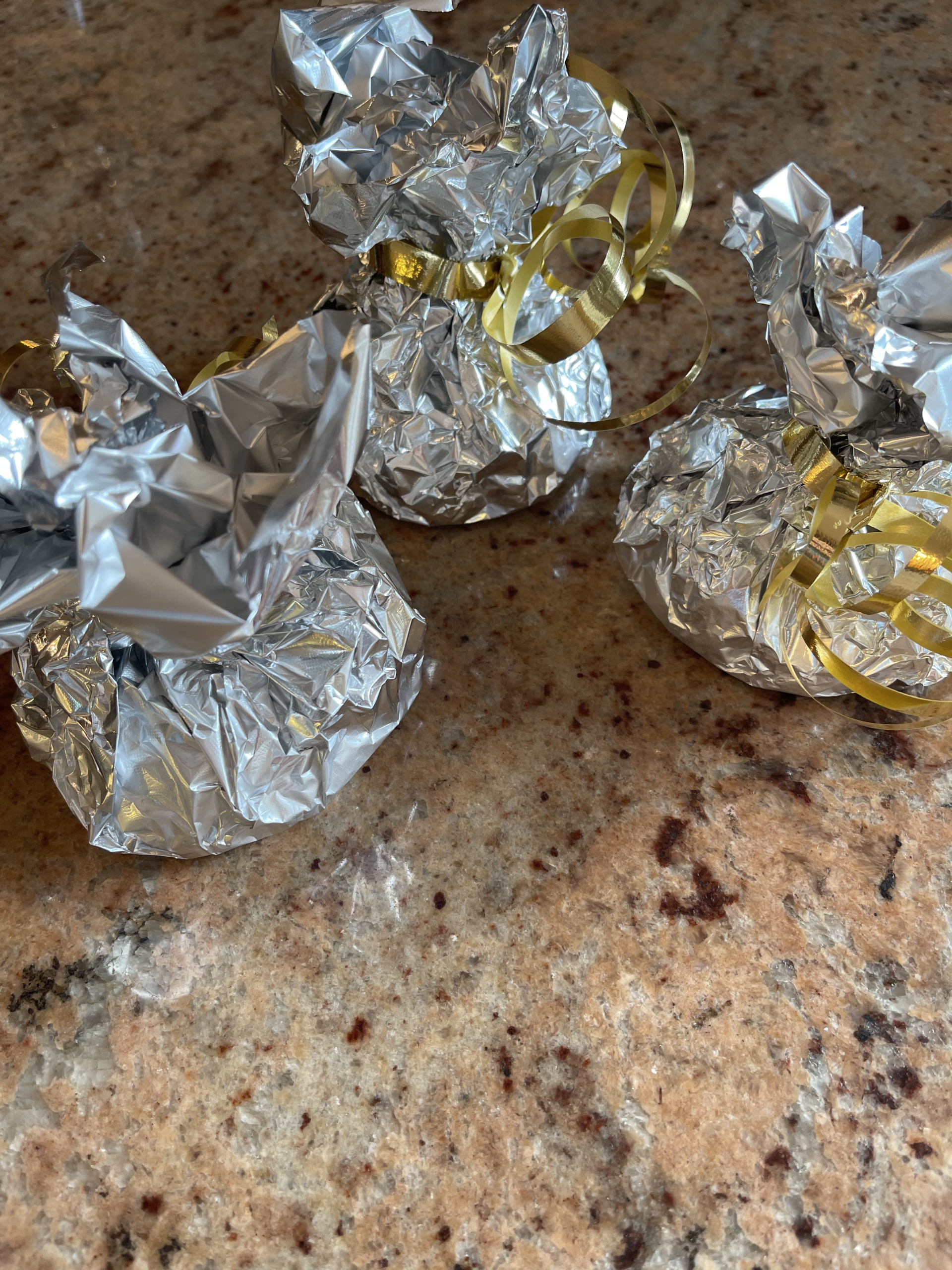 By the way, a fish poacher works very well, holding about three puddings (see photo below) at a time, but I also use a large kettle with a deep dish turned upside down inside and the puddings resting on the top. One can even bake a plum pudding, but don't spread that around…they are better when steamed.
Recipe
Works in two stages
First
1 1/2 cups dried apricots
1 cup dates or figs
1 cup dried prunes
1 cup golden raisins
1 cup black raisins
1 cup toasted almonds, pecans, or hazelnuts
1 large cooking apple, peeled
Zest and juices of 1 orange and 1 lemon
1 cup brown sugar
1 teaspoon cardamom
1 teaspoon mace
1 teaspoon nutmeg
1 teaspoon ground ginger
1/8 teaspoon salt
1/8 teaspoon clove
1 cup plum puree (frozen from summer's crop, optional)
1 cup breadcrumbs
1/2 cup Cognac
Second
1 cup flour
200 g butter, softened
6 eggs, beaten
Softened butter to grease the pudding molds
Cognac to flavor puddings after steaming
Method
In the bowl of a food processor, pulse all of the fresh and dried fruits, nuts and the apple until semi-fine. Mix all the first batch of ingredients in a very large bowl, and moisten with a good slosh of Cognac. Let sit overnight or up to two days.
Butter small glass heatproof dessert bowls for individual puddings of 6-8 ounces
Add the rest of the ingredients to the fruit mixture, stirring well. Have your poacher or kettle going with simmering water.
Pack the mold dishes well, leaving about 1/2″ a the top.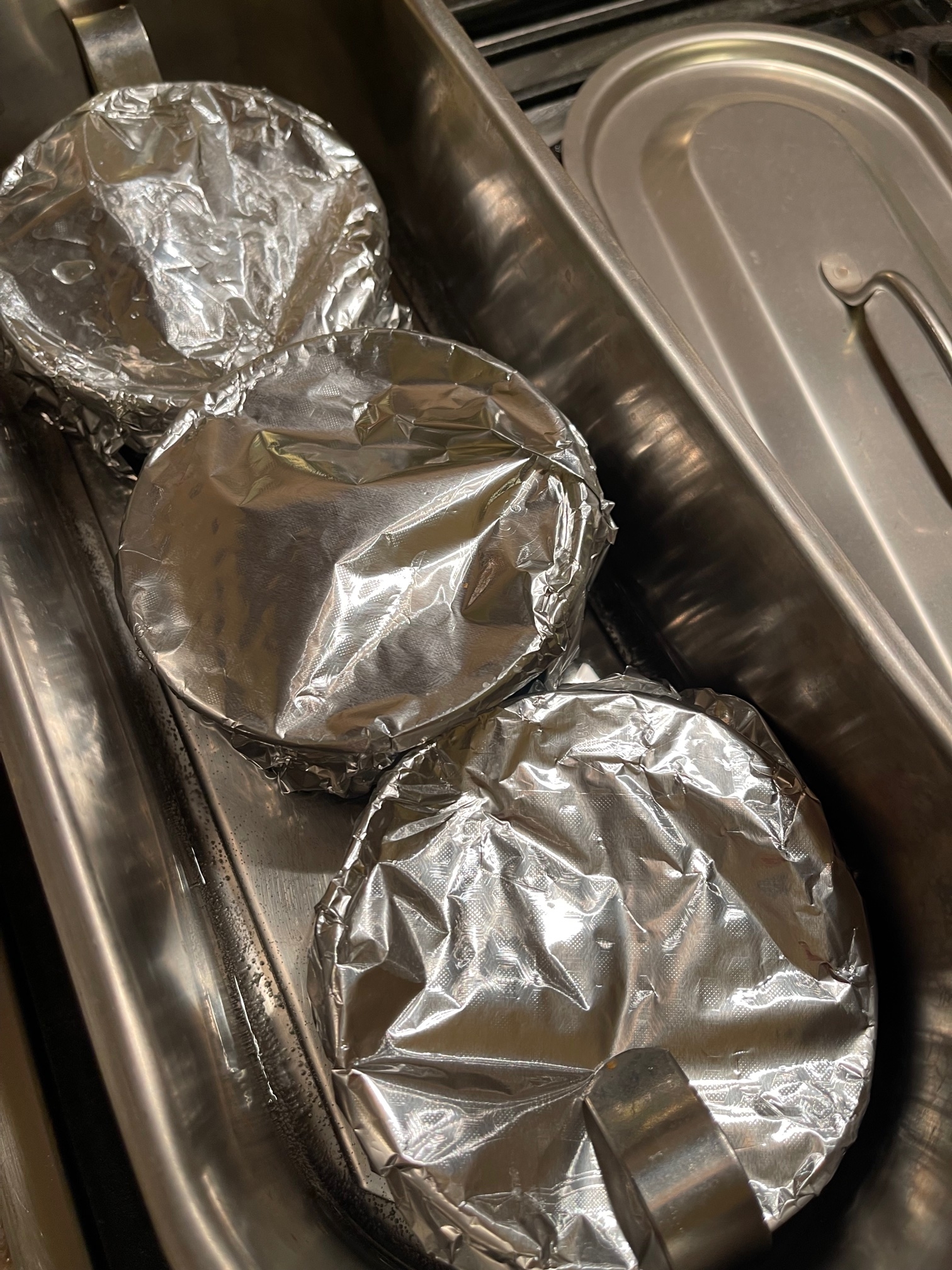 Cover tight with foil and place dishes in the poachers. Simmer on low heat, covered, for about an hour. You can tell if they are done when the puddings are firm to the touch and come out easily from their dishes,
Remove from the steam bath and let cool.
Remove the foil and loosen puddings with a sharp knife around the inside of the bowl. Invert the puddings onto sheets of foil, and sprinkle Cognac over each one.
The foil will make a nice holiday wrapping for each pudding.
The puddings will stay fresh in the refrigerator for 1 year.
To serve, heat oven to 350. Wrap pudding in foil and place in oven for 15 minutes or in a microwave for only about 3-4 minutes.
Serve with hard sauce:
Mix 1 stick softened butter with 2 cups powdered sugar and 3 teaspoons Cognac or rum until the sauce has the consistency of soft icing. Serve over the heated pudding.
To flame the pudding: Place 1/2 cup rum or Cognac in large ladle. Hold over an open flame to heat the spoon and the booze will ignite. Pour over the hot pudding at the table so everyone can enjoy the Dickens moment.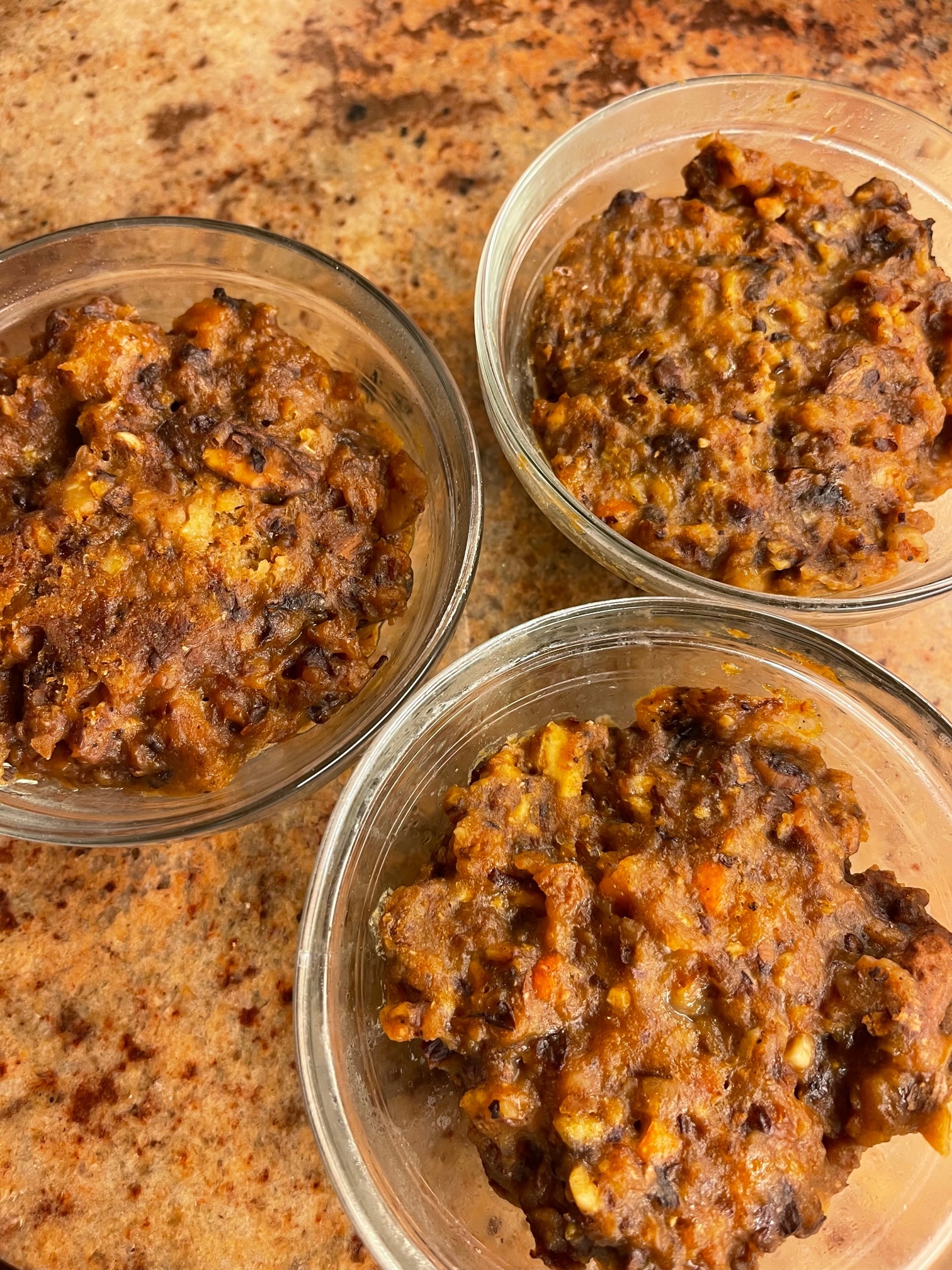 All content and recipes are copyright of Suzanne Dunaway.