Food for Thought with Suzanne Dunaway
POT-AU-FEU
or pot-pourri (the original name of this recipe from 1673)
A dear friend who engaged us to pick her olives each year used to make this dish for us laborers as a rich reward for our aching fingers.
With this delicious one-pot recipe, I am going to get tough about the method of cooking, so that the meat will NOT be! I am a firm believer in cutting meats for stews into smaller pieces than are normally used.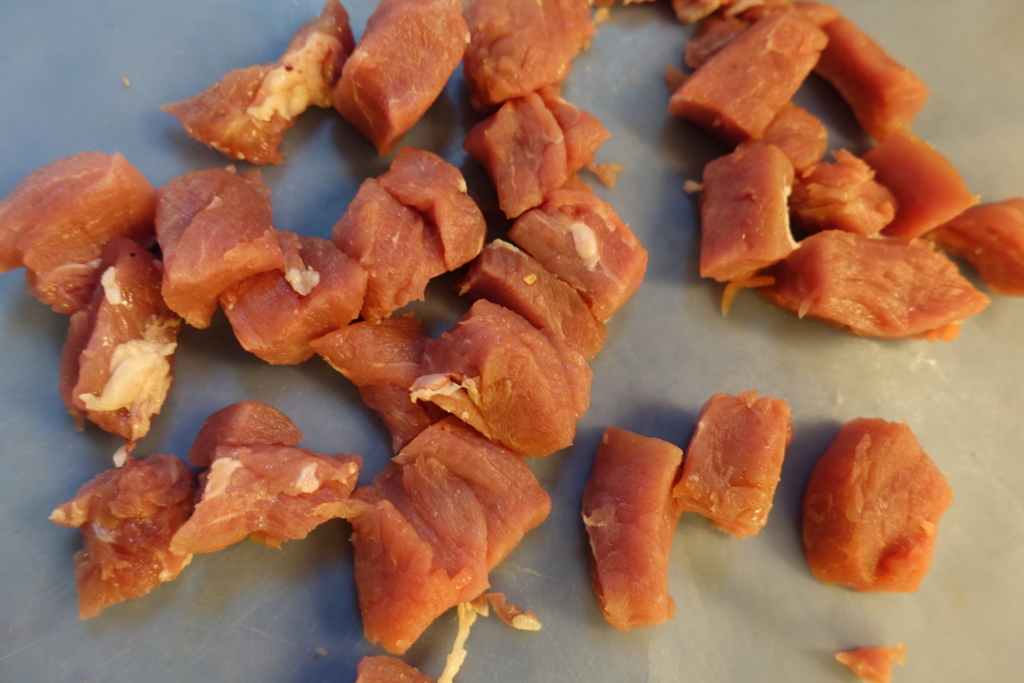 And pot-au-feu requires a selection of inexpensive cuts of meat: shanks, shoulder, neck, oxtails if you like them, chuck steak, all with bones in if possible, but these meats are, let's face it, tougher than filets!
I urge you to do the first roasting or sautéeing of the bones in order to seal in their flavor and not have that boiled meat taste that pot-au-feu often has. Use a large roasting pan or very large soup pot to sear the meat, which has been tossed in a light coating of flour, salt, pepper and paprika. I believe you will taste the difference. You may also stud the meat with garlic slices, another little flavor trick that I use often with meat, fish and fowl.
Yes, it is still only the beginning of automne, but the smell of wood smoke is in the air and our hankering for shanks is beginning…
Recipe
Ingredients
1 kilo, a little over 2 pounds of various meats, beef shank, shoulder, chuck steak, ribs, etc. all cut into pieces about 5 by 5 cm or 4-5 inches square. Nice chunks but not whole, huge pieces.
3-4 whole cloves to stud the meat
½ cup olive oil
6-8 cups bouillon made of liquid made of leftover meat juices, a cup or two of white wine, and water
2 large sweet onions, chopped medium
4 nice leeks, tops trimmed to about 2 inches of green stalk and chopped coarse
6 large carrots, cut into 4ths
6 medium potatoes, peeled and cut into 6ths
2 branches of celery, chopped medium
4 cloves of garlic, chopped coarse
2-3 branches of parsley for garnish
Your favorite mustard and cornichons to accompany the dish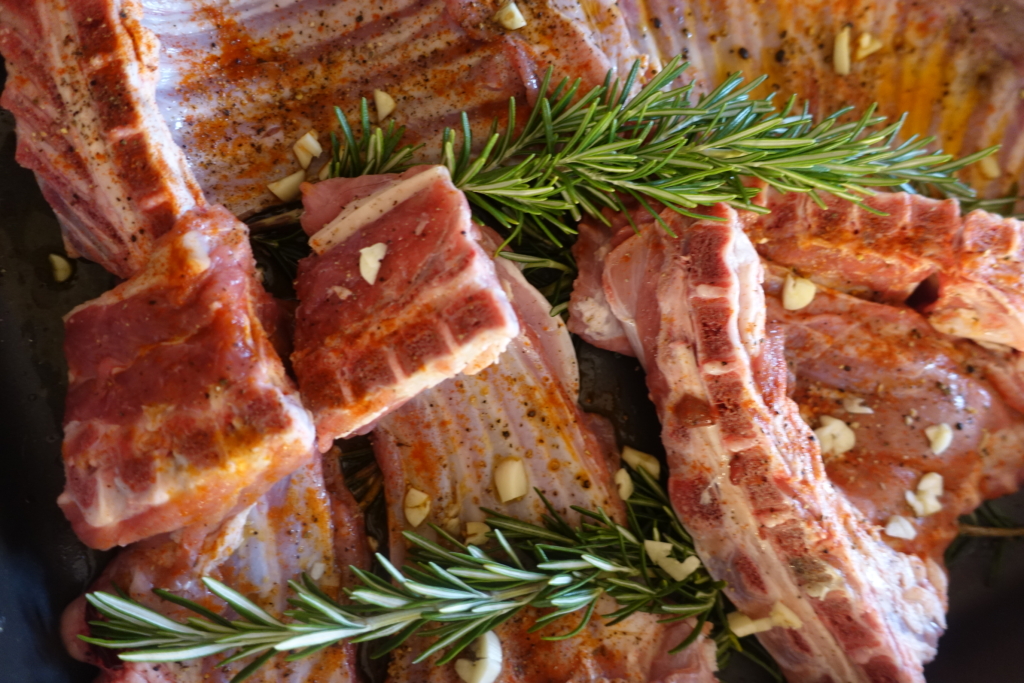 Method
Stick 3 whole cloves into whatever meat they stick into nicely.
Toss the cuts of meat with a very light bit of flour, salt, pepper and paprika.
In a large roasting pan, add the olive oil and place the meats in one layer close together.
Roast the meats in the oven for about 20 minutes, then remove to a very large pot-au-feu (the name of the big cooking pot) and deglaze the roasting pan with 3 cups of broth/wine/juices mixture.
Add 1/3 of the chopped onion, 1 leek, 1/3 of the carrots, a little of the garlic and enough broth to cover the meat and vegetables.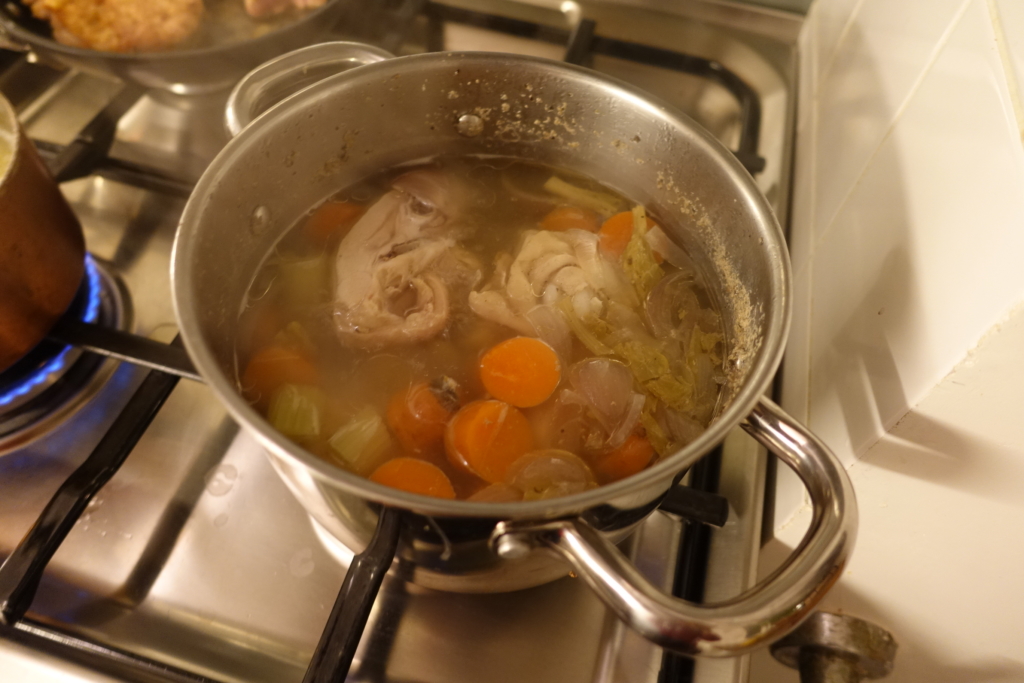 In a large skillet, sauté all the rest of the vegetables quickly in a little olive oil or bacon fat. or toss them in the oil or fat and put them in oven in the roasting pan to 'seal' in the already-heated oven, about 15 minutes.
Simmer the meats and flavoring vegetables on heat as low as possible, and when impurities rise to the surface, skim the broth with a perforated skimmer and discard the foam. Try not to take the veggies with it, haha, I do that all the time.
Cover and simmer the meats and vegetables for about 1 ½-2 hours (making sure the meat is covered with broth) or until you test a small piece of the meat for tenderness. At this point add all the sealed vegetables and continue to simmer for 30 minutes, adding broth if needed. The result should be very tasty, tender and ready for a crowd.
Serve on a large platter, garnished with the parsley, accompanied by the mustard and cornichons, a few bottles of good red wine and serious baguettes.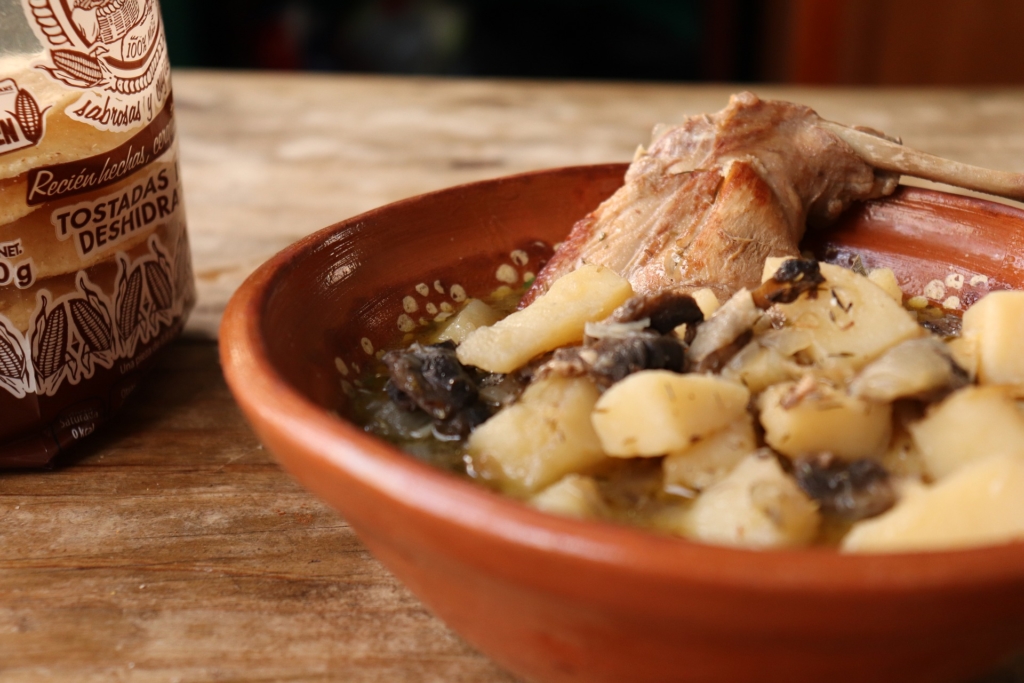 All content and recipes are copyright of Suzanne Dunaway.