Food for Thought with Suzanne Dunaway
Summer Quickie
Well, my sister-in-law sent me the basis of this recipe and then I twiddled with it a bit because I had so many zucchine and eggplant from my generous gardening neighbor and the whole thing took about 10 minutes to prepare and then I just poured a nice glass of cool rose and went out into the garden with my kitty and mate to wait for dinner.
The lovely vegetables of of a P-O summer are inspiration for so many one-dish lunches or dinners.
I will admit that two of us ate almost all of this but there was enough left to whiz up the next day with a little broth and some ricotta to make a pasta sauce! Versatile, these aubergine!
I love foods like this in summer, so easy, so healthy, plus it's nice if you have sweet neighbors…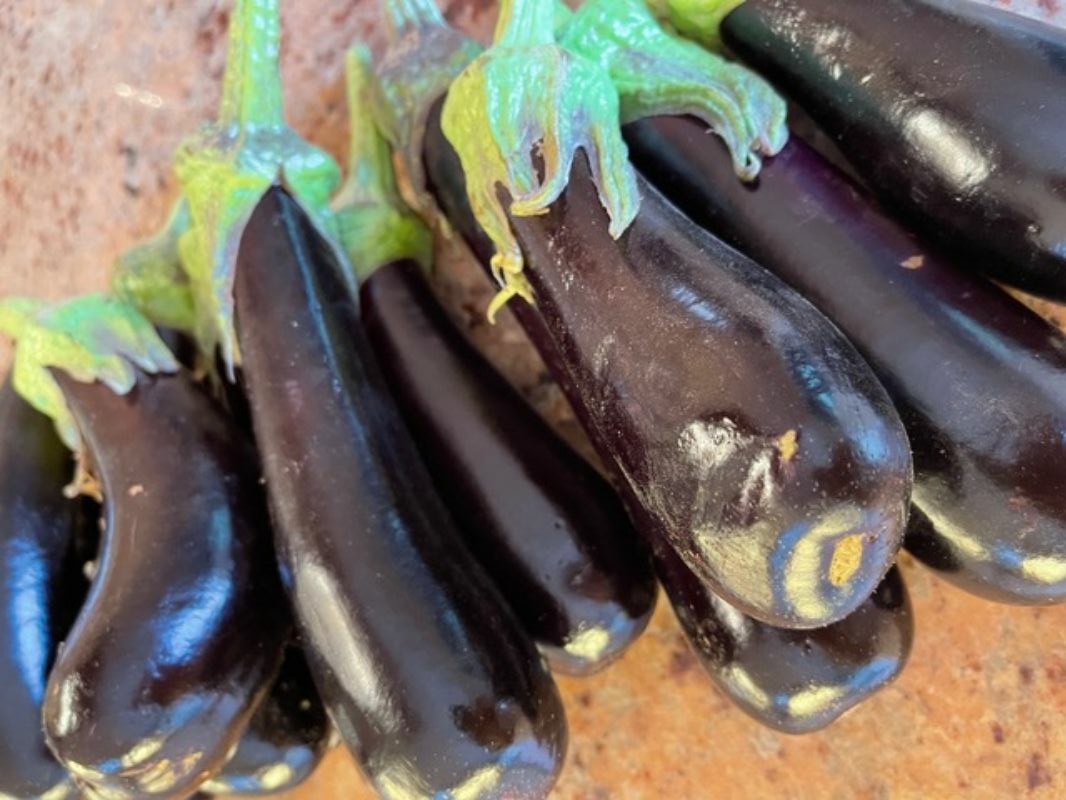 Recipe
Serves 4
Ingredients
4 Japanese eggplant, sliced thin
4 tomatoes, sliced thin
2 zucchine, sliced thin
1 small sweet onion, sliced thin
4 cloves garlic, minced
Juice of a large lemon plus all of its peel, grated
½ cup extra virgin olive oil
Salt and pepper
Pinch of espelette or a few red pepper flakes
250 g of Billy goat cheese or whatever goat cheese or feta you like
½ cup chapelure
Method
Heat the oven to 200°C/390°F or a nice hot oven
In a large bowl, combine everything except the goat or feta cheese and toss the vegetables around well to coat with the olive oil.
Pour a little olive oil in a baking dish and put in one layer of the vegetables. Add bits of goat or feta cheese pushed down into the veggies.
Add another layer and do the same thing again with the cheese.
Sprinkle the chapelure over all and bake for 40 minutes or until everything is nicely browned.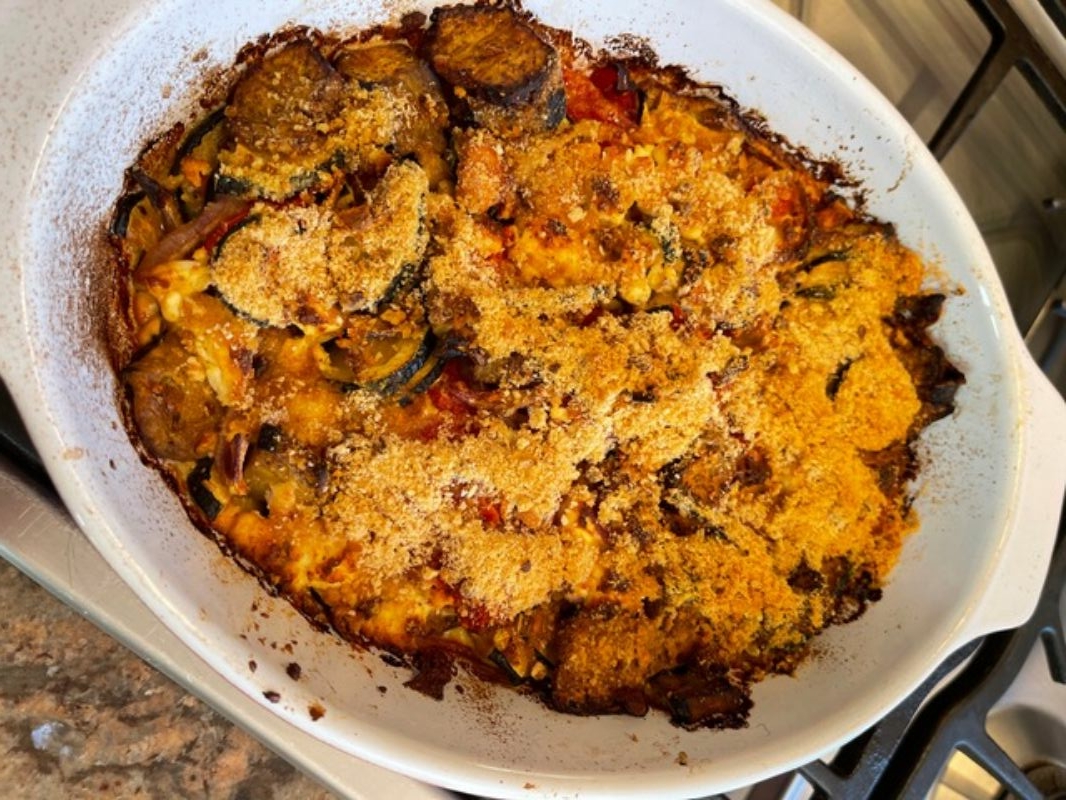 All content and recipes are copyright of Suzanne Dunaway.