British travellers in France told to go home by British Embassy in France
This is a statement issued by the British Embassy in France on 30th March 2020
'Over the last few weeks, the Foreign and Commonwealth Office has worked tirelessly to help hundreds of thousands of British travellers get home to the UK. This evening, the Foreign Secretary announced a repatriation plan for British Nationals who are currently stranded overseas and who are unable to return home due to border closures and/or because commercial options are no longer available.
In these cases, the FCO, in partnership with commercial carriers, will facilitate special chartered flights to get UK Nationals back home. The Government has pledged £75 million to the effort. Vulnerable people, including the elderly and those with underlying health issues, will be given priority.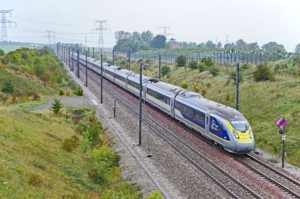 However, the UK/France border remains open and commercial travel options are still available, although becoming increasingly restricted. UK Nationals who live in the UK and that are currently in France, whether working, on holiday, or travelling, should return home now while commercial options are still available. At the time of writing, there are still flights, trains, ferries and the Eurotunnel that can offer return to the UK. The Foreign Secretary emphasised that airlines are standing by to help and will be offering greater flexibility with tickets and carriers.
Please note: this advice does not relate to UK nationals who are permanently resident in France. British Nationals resident in France should continue to stay at their home location and follow French Government and local authority guidelines.
For enquiries, please email france.enquiries@fco.gov.uk and do remember to follow our social media updates on @ukinfrance.