Why do we need a complémentaire santé?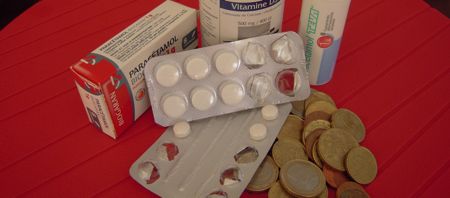 A complémentaire santé (or mutuelle, the old fashioned way of saying the same thing) is a policy which reimburses medical costs not covered by the Social Security.  
Depending on the policy chosen, it will cover some or all of the remaining percentage NOT reimbursed by the state. This can be an enormous amount if you need hospital or emergency treatment as hospitalization, a private room, ambulance costs, along with dental and optical treatments, are expensive and refunded only minimally, or not at all by the Sécurité Sociale (la Sécu).
If you have reached UK state pension age and are in receipt of an S1,  under EU law you will be entitled without further cost to the cover that is provided by the EU state that you live in.
However, the level of cover can vary. In France you will get the same cover as a French national. The CMU covers the health costs as deemed by the state.
Click HERE for a  table which shows the cost of the treatment which is the actual cost prescribed by the Government. However,  it does not oblige a hospital / doctor to charge that amount. In fact in many cases professionals may  charge much more!
The table of tarrifs also has a % of cover that the CMU will pay. The balance is what you must pay.
Example 1: Hip replacement states fee of  €10000 at 80%, so CMU will pay €8000 and you will pay the balance of the treatment. Again the actual cost may be, say, €12,000 (what the hospital charges), so you would have to pay €4000!
Example 2:  From the table for example; if you see a généraliste,  the state say the consultation fee is set to €23 and the CMU (state) will pay 70% of that. You pay the balance! However, if you chose a generaliste who charges  €123, the state will only pay €16.10, so your mutuelle cover needs to be a percentage higher than 100% of the CMU tariff.
The mutual insurance is to cover the short fall. However, be aware the mutuelle insurance is based on the government table, so if you have a 100% mutuelle cover, that's 100 of the £10,000 in the above example!
If you want to be covered comprehensively,  you may need a mutuelle with, say, 150% cover.
The best mutuelle insurance covers are 200%.
If your income is low, (last figure was about €11,500 PA) then you could apply for the CMU-complementary,  where you are covered for 100% without additional cost.