Géotrek PyMed : a recent app for hikers
Géotrek PyMed is a unique and innovative new app, launched by the Communauté de communes Albères-Côte Vermeille-Illibéris to help hikers in the region better prepare their walks.
First conceived back in 2012 as a simple and practical tool for outdoor enthusiasts, the project brings together FREE downloadable route maps, local heritage info and loads of detail on flora and fauna.
This app is unique to France and since its inauguration in le Parc national des Écrins, has quickly been taken up across the French territory.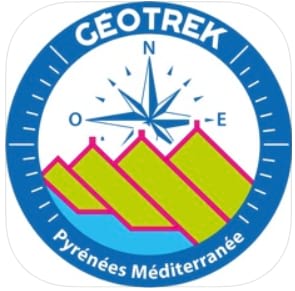 Launched in our region in June 2019, the Géotrek PyMed combines a website and a mobile application, allowing dedicated promotion of our incredible natural heritage, while also being an interface for the general public.
Although Géotrek PyMed's main focus is randonnée (hiking), it also covers other many of the outdoor activities available across the P-O: diving, horse riding, cycling, trail running, sailing…
28 foot paths (walking & running)
10 mountain bike trails
1 bike path (EuroVelo 8, along the coast)
16 diving spots
2 sailing routes
1 stand up paddle circuit
1 horse riding circuit
More than 150 sites of interest
Simply download the FREE app (links below), choose your activity, choose your route, and allow yourself to be guided through spectacular scenery, historic heritage and fantastic flora and fauna.
Translated into English, German, Catalan and Spanish, Géotrek PyMed even works offline, so no problem if you're out of network range!
The app is a collaborative effort and you can contribute to the collective safety of our region by launching the alert for incidents such as fires, rock falls, route blockages etc.