LIFESAVING – LES GESTES QUI SAUVENT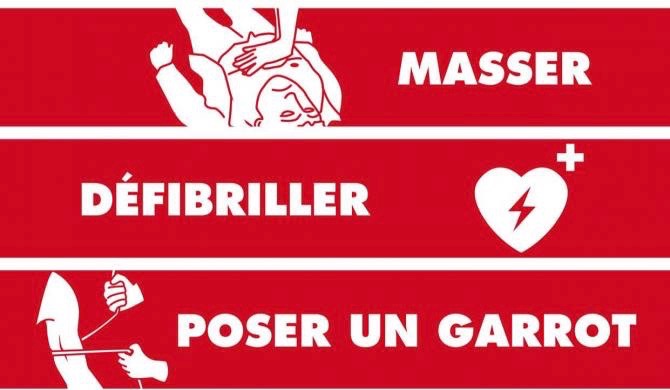 Register for these free 'initiation aux gestes qui sauvent' courses which can help you to save lives by stabilising injured people during those crucial moments before the arrival of the emergency services.
After the tragic events that have marked France in 2015, many people have expressed a desire to learn the necessary steps to save lives in the aftermath of terrorist attacks, or indeed road accidents or any crisis requiring quick and competent care.
To meet this demand, the Ministry of the Interior, alongside the emergency services, is organising free introductory training sessions of two hours long, throughout February.
At the end of the session, each participant will receive a certificate.
During these free sessions, first aid techniques will be taught: how to alert the emergency services, massage, defibrillation, putting on a tourniquet, treating bleeding…..gestures that could save lives in a crisis.
Courses in our region will take place in Le Boulou, Perpignan, Cabestany, Le Barcarès, Argelès, Prats-de-Mollo, Font-Romeu, St Laurent de la Salanque, Banyuls-sur-mer, Elne, Terrats, Millas, Port-Vendres, Ille-sur-Têt, St-Estève, Thuir, St-Cyprien, Llupia.
Most of the courses will take place at the local firestations.