TELETHON 2022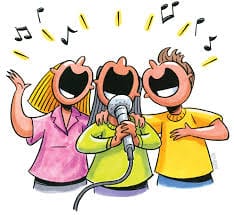 Where?
Foyer Municipal, Route
de
las
Illas
,
Maureillas
.
When? Friday 25th November at 19h (Doors open 630pm)
What? Tapas, Bar and Karaoke
A variety of tapas style food will be on sale and a bar
Musical entertainment will be provided by members of the audience – you know how it works!
It doesn't matter if you don't want to sing, there will be plenty of opportunity to dance instead and appreciate the variety of tapas available whilst listening to the singing.
It promises to be a fun evening's entertainment for all the family for a great cause.
Please bring your own covers (knives, forks etc or use your fingers)
Food contributions welcome, to be delivered to Foyer on the day from 16h
Spread the word, it's for a good cause. Be charitable and have fun at the same time
Please support this worthy cause