After over 10 years at Château Valmy in Argelès sur Mer, the popular Déferlantes music festival moved on and up… away from the coast to Céret.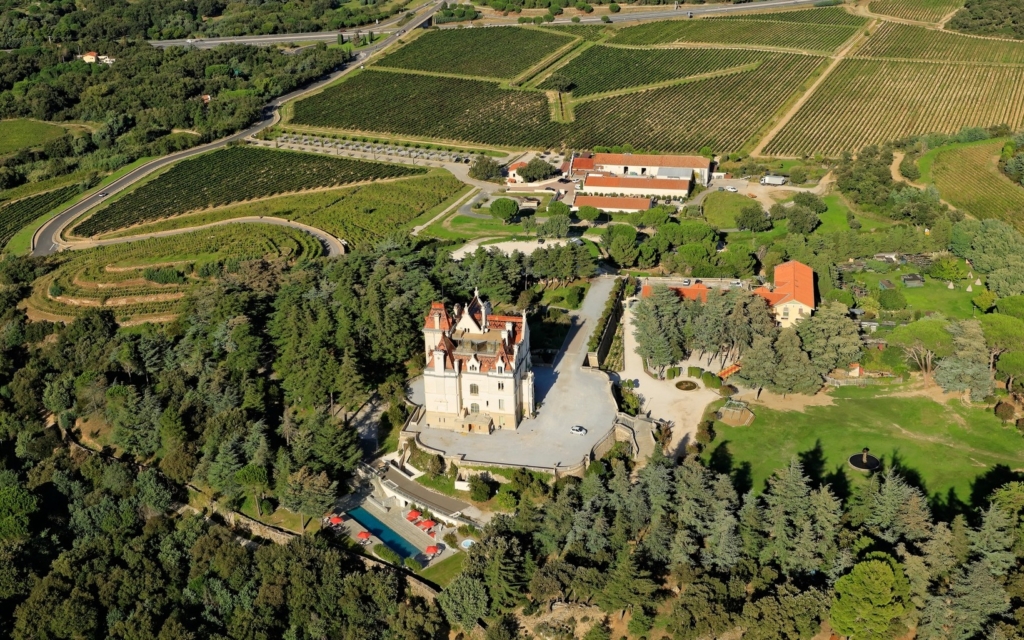 The new venue, Château d'Aubiry, just outside the town and with an additional 5 hectares of land, can welcome up to 40,000 people.
Organisers said that audience capacity was not the only advantage, the new site offered greater technical possibilities for artists and crew and was able to provide an even richer experience for all those who attend.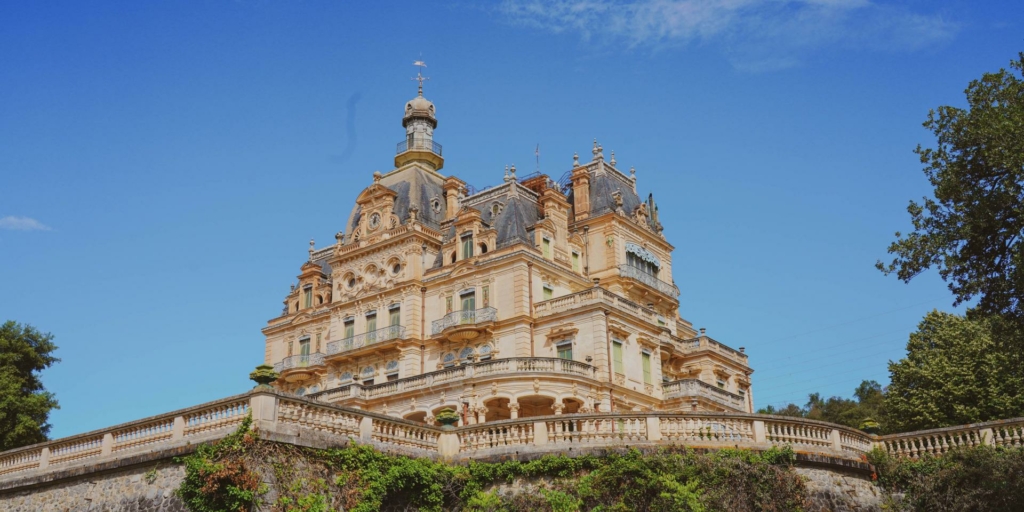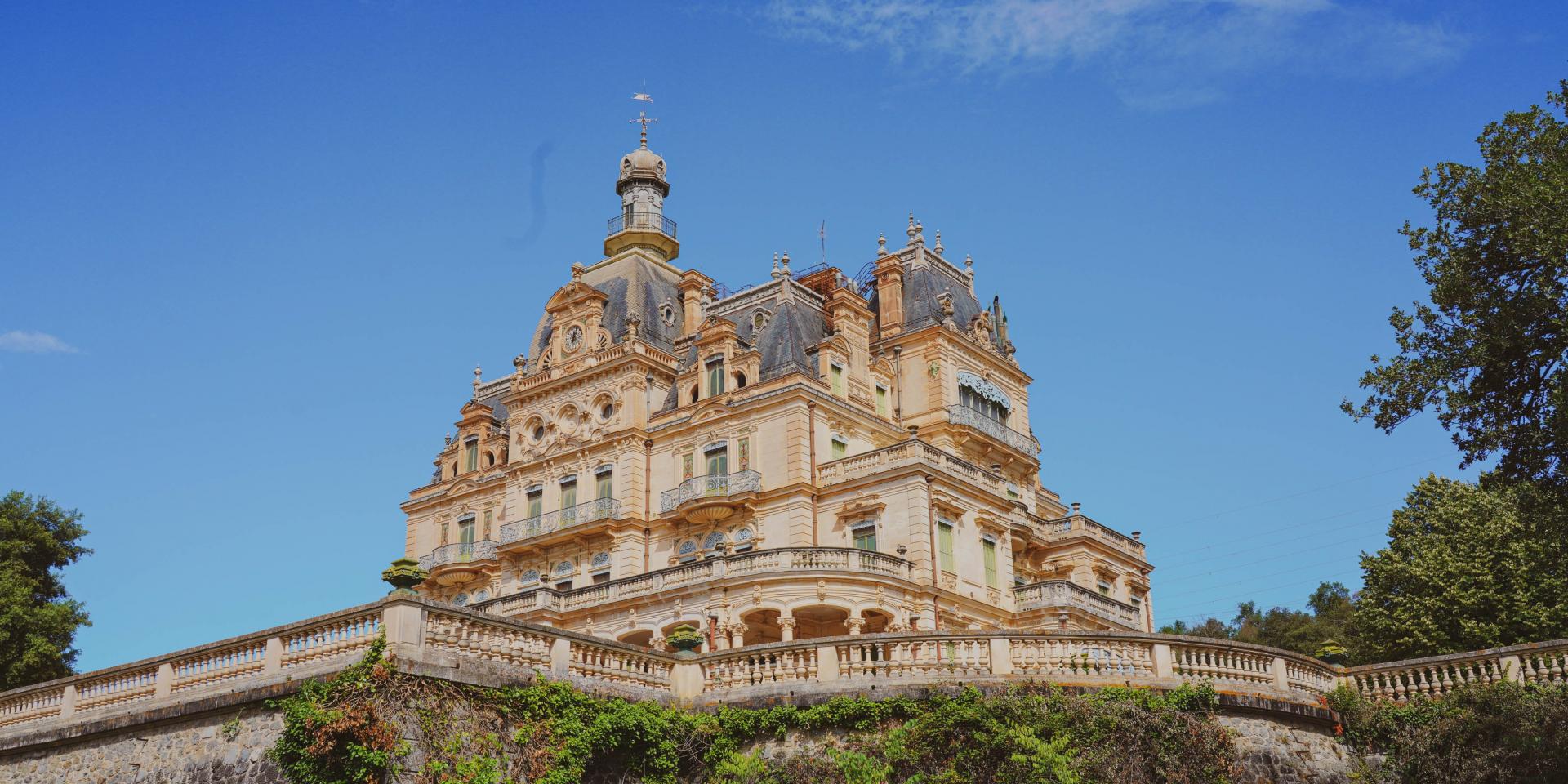 However, after just one year at the Chateau d'Aubiry, venue, the fab fest is now moving on again – this time to the car park opposite the Palais des Expositions in Perpignan centre.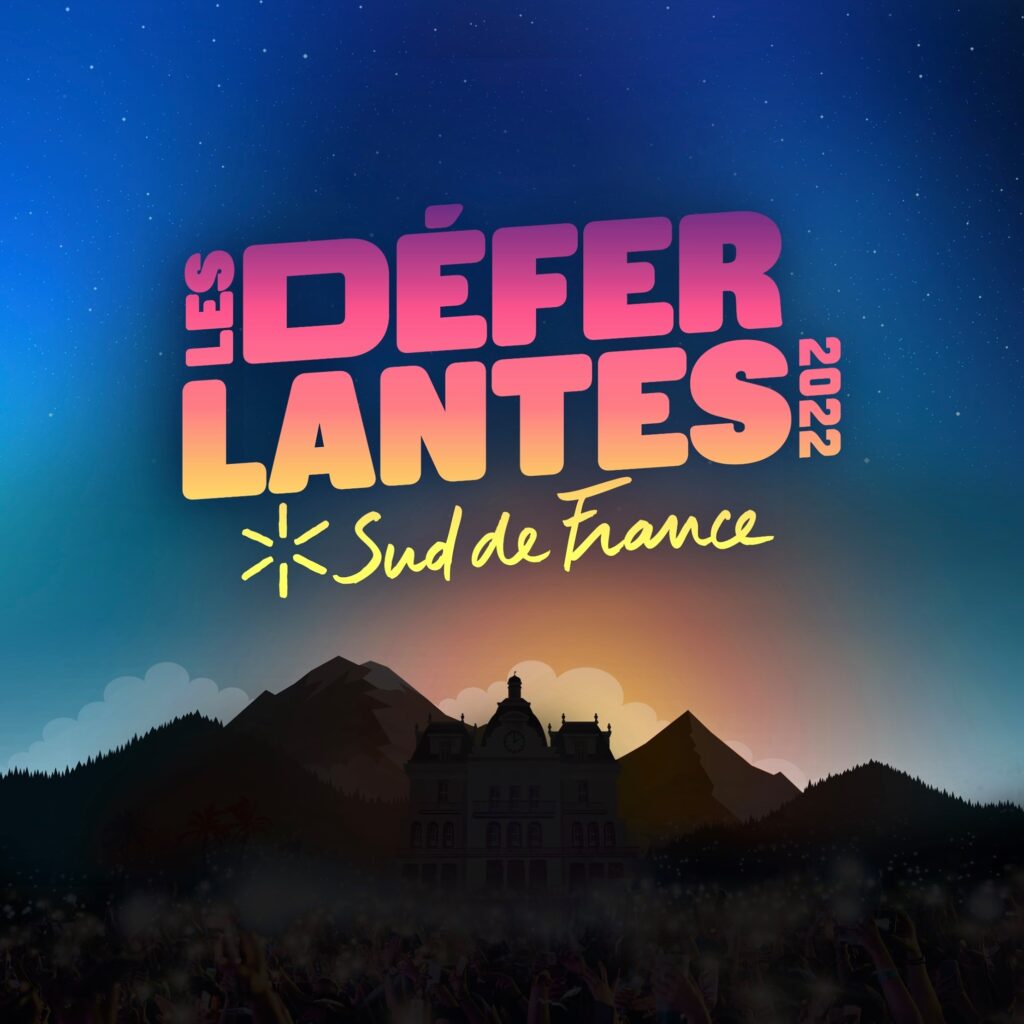 In the following press release, the organisers of the festival reply to observations made in a recent press release from Michel Coste, maire de Céret and Président de la communauté de communes du Vallespir concerning Les Déferlantes.
---
Comment créer toutes les conditions d'un départ et le reprocher ensuite à celui qui en subit le préjudice?
L'équipe du festival Les Déferlantes a pris connaissance avec stupeur et indignation du communiqué diffusé le 7 Janvier par M. Coste concernant le départ du festival de sa commune. Nous ne souhaitions pas étaler nos différends en public mais le récent communiqué du maire nous oblige à réagir pour rétablir des vérités.
Si nous comprenons et partageons sa déception du fait que le partenariat n'a duré qu'un an, nous ne pouvons accepter que les responsabilités de ce départ soient attribuées aux organisateurs du festival ! En effet, et contrairement à ce qu'écrit le Maire, rien n'a été mis en œuvre par les deux collectivités qu'il dirige pour tenter d'optimiser la qualité du festival pour la seconde édition à venir, bien au contraire.
Un départ non souhaité de la part des organisateurs du festival
Le départ des Déferlantes de Céret n'était ni programmé ni souhaité par les organisateurs puisqu'une convention tripartite (Frontera, ville de Céret, communauté de communes) pluri-annuelle avait été signée et que celle-ci engageait les deux collectivités à assurer un soutien technique, logistique, et financier qui impliquait notamment la prise en charge de frais liés à la sécurité des festivaliers à l'extérieur du site.
La lourde décision de se résigner à quitter ce site a été prise à contre-cœur et dans l'urgence car depuis plusieurs mois, le maire ne répondait pas à nos sollicitations de rendez-vous, pourtant nécessaires au travail pour améliorer les conditions d'accueil des festivaliers. Pire encore, après avoir rédigé un courrier le 26 septembre listant l'ensemble des points à traiter pour améliorer l'accueil, la sécurité et le confort du public, nous recevions en retour, plus d'un mois après (30 octobre) une réponse indiquant que contrairement à leurs engagements contractuels, les 2 collectivités dirigées par M. Coste ne prendraient en charge ni la sécurité extérieure des festivaliers, ni la recherche de foncier nécessaire à une réorganisation des parkings et des mobilités, ni encore l'amélioration du parc du château pourtant de leur propriété (poussière, points d'eau, végétalisation…). Il précisait également qu'il ne pouvait garantir durant le festival le ramassage quotidien des déchets ni même un tri sélectif d'envergure alors que nous demandions tout cela avec insistance depuis des mois pour la prochaine édition.
Étant donné cette posture ferme et sans possibilité de concertation, il est clair que nous ne nous dirigeons pas vers l'amélioration ou l'optimisation mais bien vers une dégradation des conditions d'accueil du public pour cette seconde édition, ce qui était, selon nous, inenvisageable !
Absence des subventions initialement prévues et multiplication des frais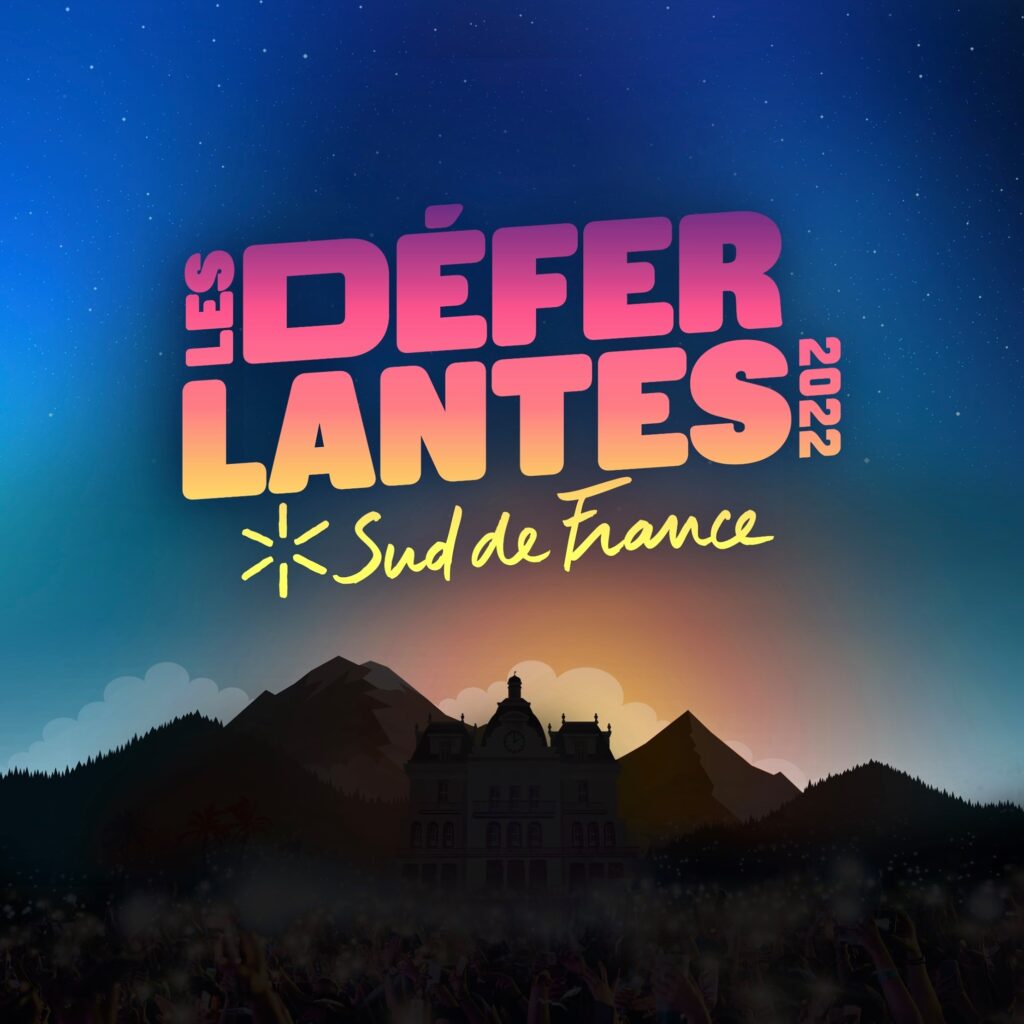 Au-delà de ces points, les collectivités engagées n'ont jamais versé la première subvention prévue dans le contrat pour la seconde édition (soit avant le 30 septembre 2022) alors que cette somme est indispensable à notre association pour assumer les charges considérables portées pour le festival !
De plus, nous avons dû supporter des frais de l'édition 2022 qui auraient dû incomber aux 2 collectivités tels la facture de gendarmerie (représentant plusieurs dizaines de milliers d'euros qui n'a pas été prise en charge malgré l'engagement écrit du maire), tout comme la facture conséquente du Conseil départemental des Pyrénées Orientales relative au dispositif de circulation sur la route départementale 115, facture que nous avons finalement dû régler aussi.
Le cahier des charges
D'autre part et contrairement à ce qu'écrit M. Coste, non seulement nous n'avons jamais reçu de cahier des charges de leur part pour l'édition 2022 -alors même que cette obligation était contractuelle- mais nous avons nous même produit un cahier des charges, adressé à plusieurs reprises et qui n'a jamais donné lieu à retour de la part de ces collectivités ! Nous avons donc considéré que le cahier des charges rédigé et adressé par nos soins était acté et validé et c'est dans ces conditions que l'édition 2022 a eu lieu…
Pour 2023, la Mairie nous a adressé un projet de cahier des charges le 30 novembre dernier. Celui-ci prévoyait un engagement particulièrement allégé par rapport au précédent. Malgré nos demandes répétées de rendez-vous, nous n'avons pu en discuter.
En résumé, rien n'a été fait par ces 2 collectivités du Vallespir pour améliorer les conditions d'accueil et de sécurité du public bien au contraire ; les subventions n'ont pas été versées dans les temps ; les factures qui devaient être prises en charge ne l'ont pas été ; la communication n'a pas été réalisée, nos demandes de rdv et réunions successifs depuis septembre sont restées sans réponse, la convention pourtant signée pour plusieurs années a été remise en question pour 2023 … S'y prendrait on autrement pour obliger l'association à s'inquiéter pendant des mois à un point tel qu'elle soit obligée, pour ne pas mettre le festival en péril de trouver en urgence un autre lieu et qu'elle soit contrainte de dénoncer des conventions non respectées par les autres parties ?
Un partenariat pour un tel évènement suppose que chacun exécute les obligations qui lui incombent et que le dialogue et la réactivité entre les entités respectives soient de mise, ce qui n'a pas été le cas et ce, dès la première édition du festival !
Nous remercions Monsieur le Sous-préfet de Céret et les services de l'État ainsi que les conseils départementaux et régionaux pour leur aides et accompagnement précieux.
Nous notons avec étonnement qu'en moins d'un jour, le maire annonçait un nouveau festival sur Céret : nous sommes en droit de nous interroger sur l'anticipation qui était la sienne d'une telle situation !
GOOGLE TRANSLATION (Sorry, no time to do a human one)
An unwanted departure from the festival organizers
The departure of the Déferlantes from Céret was neither planned nor desired by the organizers since a multi-annual tripartite agreement (Frontera, city of Céret, community of municipalities) had been signed and this committed the two communities to ensure a technical, logistical and financial support, which notably involved covering costs related to the safety of festival-goers outside the site.
The difficult decision to resign oneself to leaving this site was taken reluctantly and in a hurry because for several months, the mayor had not responded to our requests for appointments, which were nevertheless necessary for the work to improve the working conditions. reception of festival-goers. Worse still, after writing a letter on September 26 listing all the points to be addressed to improve the reception, safety and comfort of the public, we received in return, more than a month later (October 30) a response indicating that contrary to their contractual commitments, the 2 communities headed by Mr. Coste would not be responsible for the external security of festival-goers, nor the search for land necessary for a reorganization of car parks and mobility, nor even the improvement of the park of the castle nevertheless of their property (dust, water points, revegetation…). He also specified that he could not guarantee the daily collection of waste during the festival or even a large-scale selective sorting when we had been insisting on all this for months for the next edition.
Given this firm stance and without the possibility of consultation, it is clear that we are not moving towards improvement or optimization but rather towards a deterioration in the conditions of reception of the public for this second edition, which was, according to us, unthinkable!
Absence of subsidies initially planned and multiplication of costs
Beyond these points, the communities involved have never paid the first subsidy provided for in the contract for the second edition (i.e. before September 30, 2022) while this sum is essential for our association to assume the considerable costs incurred for the festival !
In addition, we had to bear the costs of the 2022 edition which should have been the responsibility of the 2 communities, such as the gendarmerie invoice (representing several tens of thousands of euros which was not covered despite the written commitment of the mayor), just like the consequent invoice of the Departmental Council of the Pyrenees Orientales relating to the device of circulation on the departmental road 115, invoice which we finally had to settle as well.
Specifications
On the other hand, and contrary to what Mr. Coste writes, not only have we never received specifications from them for the 2022 edition – even though this obligation was contractual – but we ourselves produced a specification, sent several times and which has never given rise to a return from these communities! We therefore considered that the specifications drawn up and sent by us had been recorded and validated and it was under these conditions that the 2022 edition took place…
For 2023, the Town Hall sent us a draft specification on November 30th. This provided for a particularly lightened commitment compared to the previous one. Despite our repeated requests for an appointment, we were unable to discuss it.
In summary, nothing has been done by these 2 Vallespir communities to improve the conditions of reception and public safety, quite the contrary; grants were not paid on time; the invoices that should have been covered were not; the communication was not carried out, our requests for successive appointments and meetings since September have remained unanswered, the agreement, however signed for several years, has been called into question for 2023… association to worry for months to such an extent that it is obliged, in order not to put the festival in danger, to urgently find another place and that it is forced to denounce agreements not respected by the other parties?
A partnership for such an event assumes that everyone fulfills their obligations and that dialogue and responsiveness between the respective entities are required, which has not been the case since the first edition of the festival!
We would like to thank the Sub-Prefect of Céret and the State services as well as the departmental and regional councils for their precious help and support.
We note with astonishment that in less than a day, the mayor announced a new festival in Céret: we are entitled to wonder about his anticipation of such a situation!