Saturday 18th February 2023
---
When Pélage II was carried off by the plague on February 8, 590, Grégoire was elected Pope. Rome was ravaged by the plague and threatened by famine and flood, so Grégoire organised prayers and processions to boost morale, a practice that spread throughout Europe.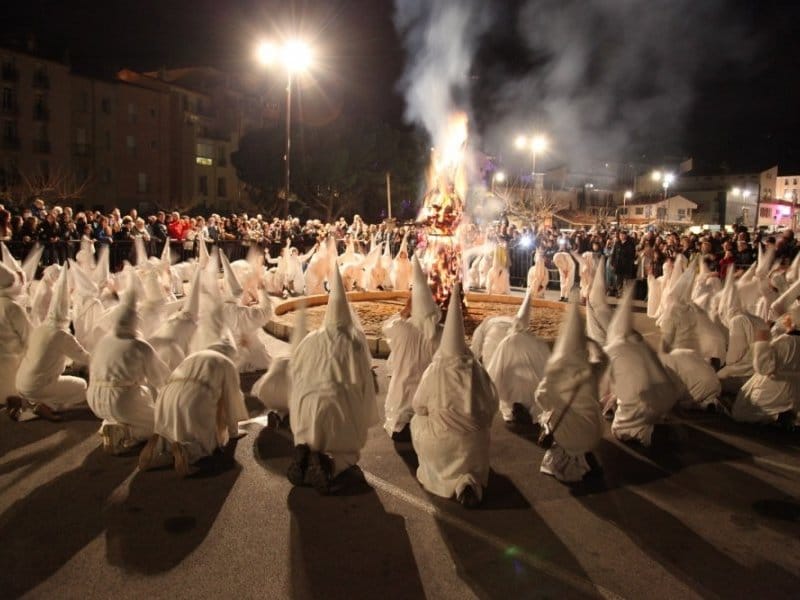 In the pretty village of Palalda, they were dropping like flies. They prayed to Saint Grégoire who intervened during one of these processions, and sent the 'Ange exterminateur' (Exterminating Angel) to end the plague.
Every spring, 'Sa majesté carnaval Grégoire' and the Swiss Guard lead a procession through the streets of Amélie. Behind walk the villagers, dressed in white, wearing caparutxa', pointed hats similar in style to the Sanch.


As they walk, they sprinkle flour around them and mutter 'Adéu pobre carnaval' as they accompany the Carnival King to his fiery death, cleansing all around of their sins!