You're out for a bracing country walk with friends, catching up on gossip and raging at a world gone mad. Apart from you, there are no signs of life. Or are there? Sometimes it can be interesting and fun to try a form of "conscious walking": to play detective, hunting for insights into the plants and animals that share our beautiful landscape.
Lesley McLaren explains
To do it well, it's vital to cut the chat and actively deploy your senses – especially sight and hearing. Stop frequently, sniff the air, listen and really see. Ignore the view for a change. Instead, zoom in on that rock over there, on this branch or leaf. Take a closer look at a cobweb, a crevice, a dewdrop or patch of frost.
Check out the fifty shades of green on moss- and lichen-covered stony banks above the path. Zoom in even more to their intricate patterns. What do they feel like? Do they smell of anything? Notice how other plants – shrivelled to a crisp in summer – are flourishing now in nooks and crannies that never see the sun in winter.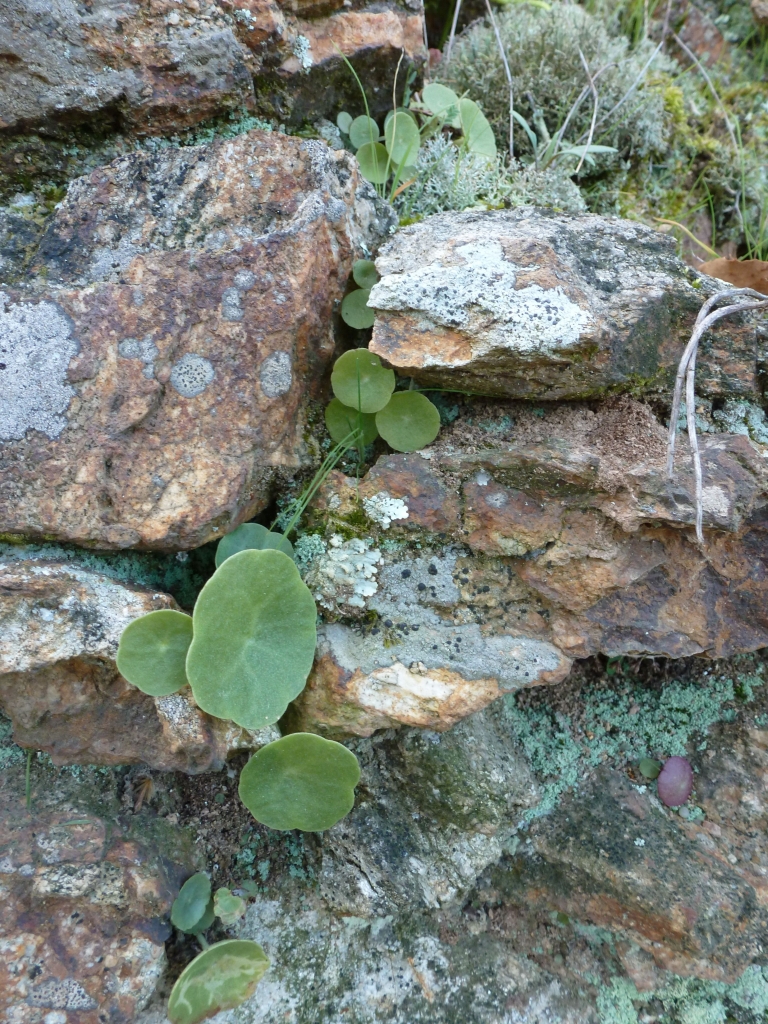 There are so many different lichens – several just on the stones in the photo above.
Classed as fungi, each lichen has a symbiotic relationship with bacteria and/or algae. In return for essential nutrients, the fungus part shades its smaller partners from strong, drying sunlight.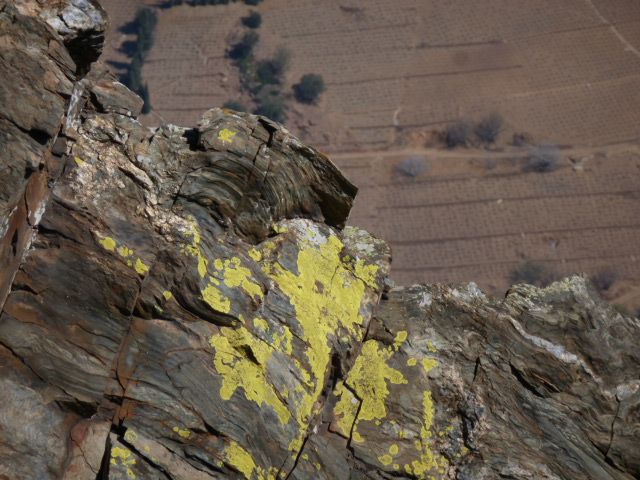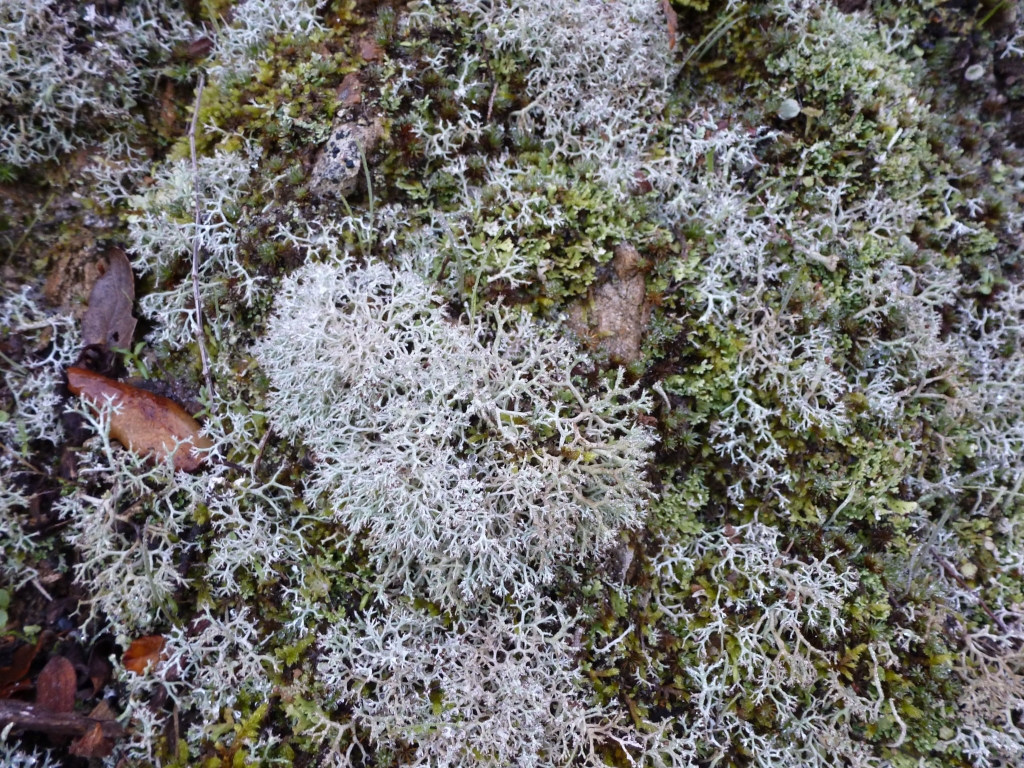 And as for those holes you've walked past but failed to notice before – what might live in those? Rodents? Hibernating snakes?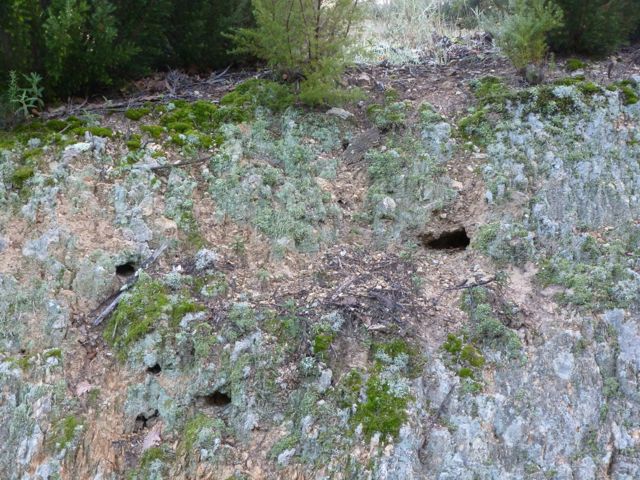 Weather conditions can vary dramatically between January and the end of March, making plants and animals react accordingly. But with each warmer, sunny spell, birds will get chirpier. And in wooded areas it's worth standing still and listening, not just for song, but also for birds at work: the faint tap-tap-tap of a nuthatch (sittelle torchepot) or drumming of a woodpecker (pic).
What about the trees themselves? Notice – and why not touch? – the shapes and textures of different species. Look for signs of what might visit and live on or in them.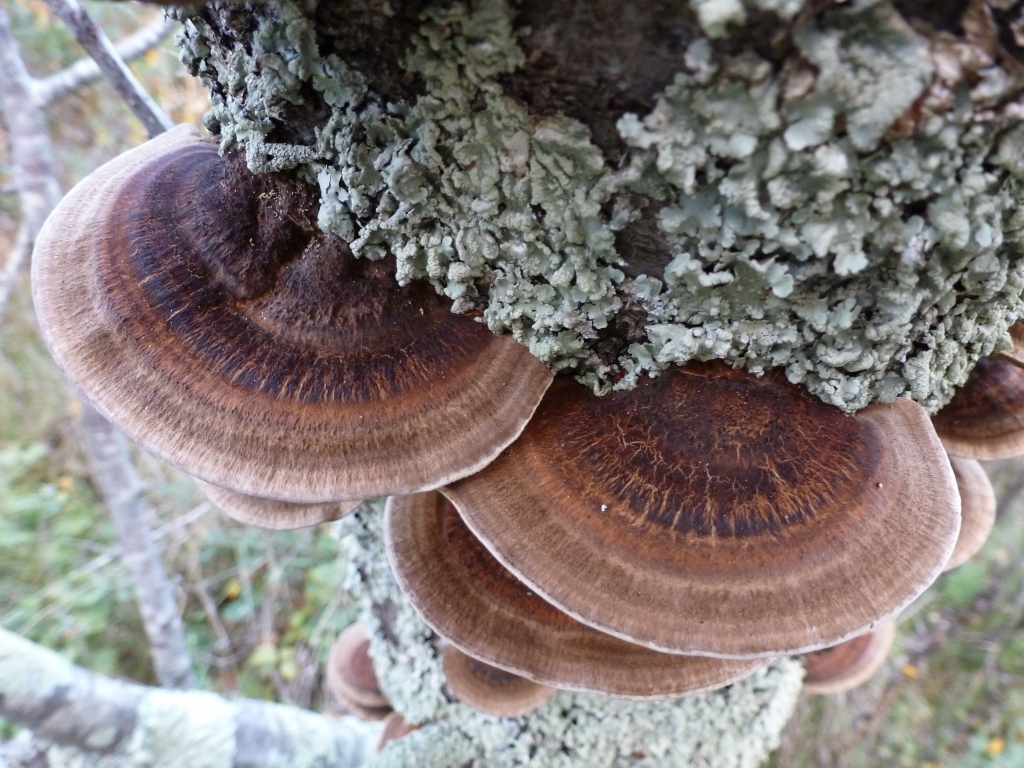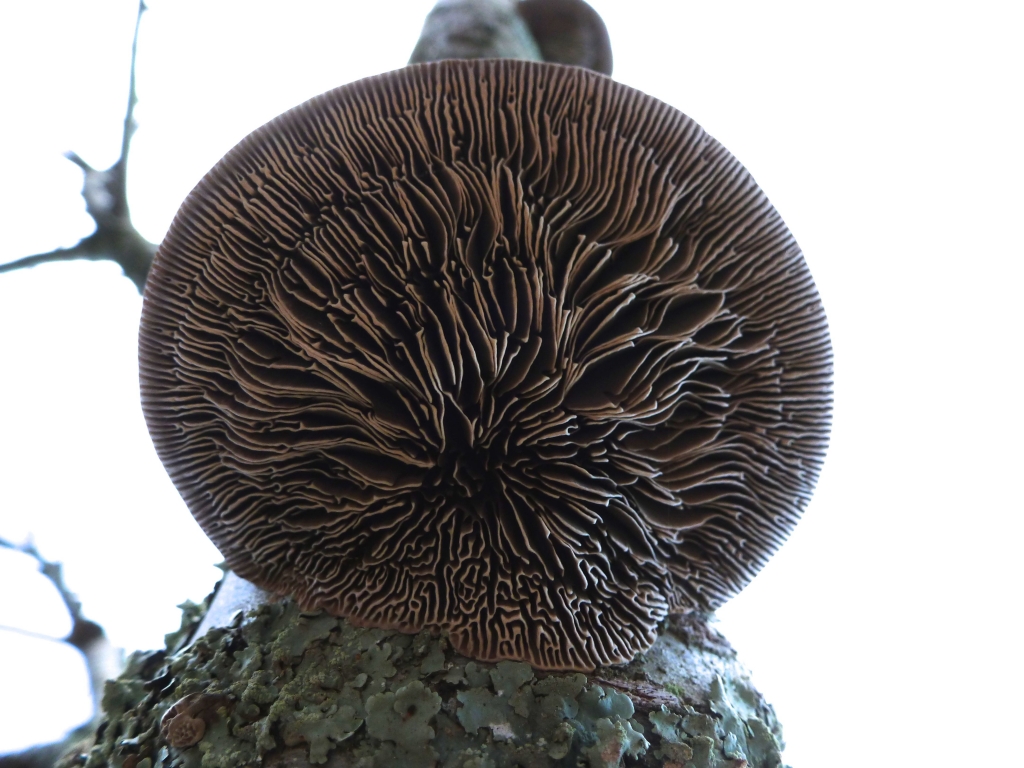 Cork oaks (chênes lièges), especially, have many stories to tell. It's not just humans that find uses for them.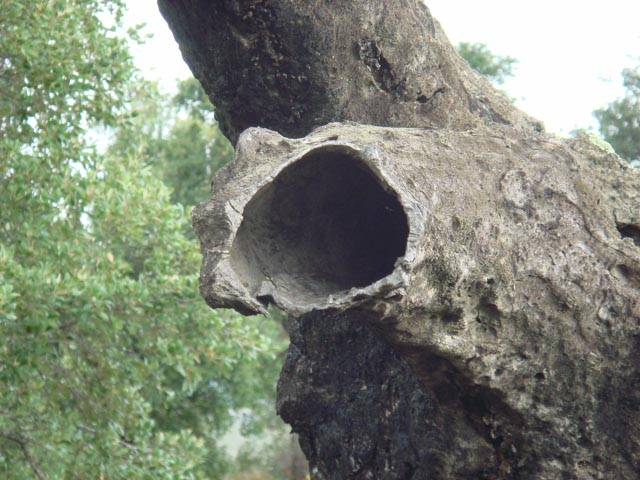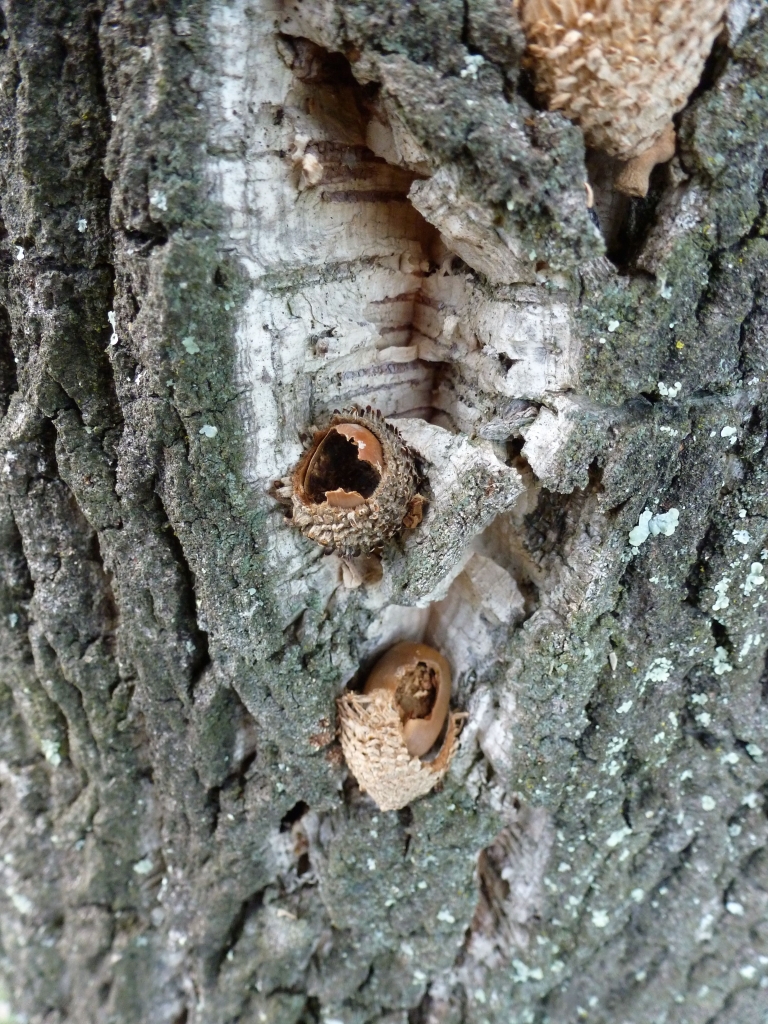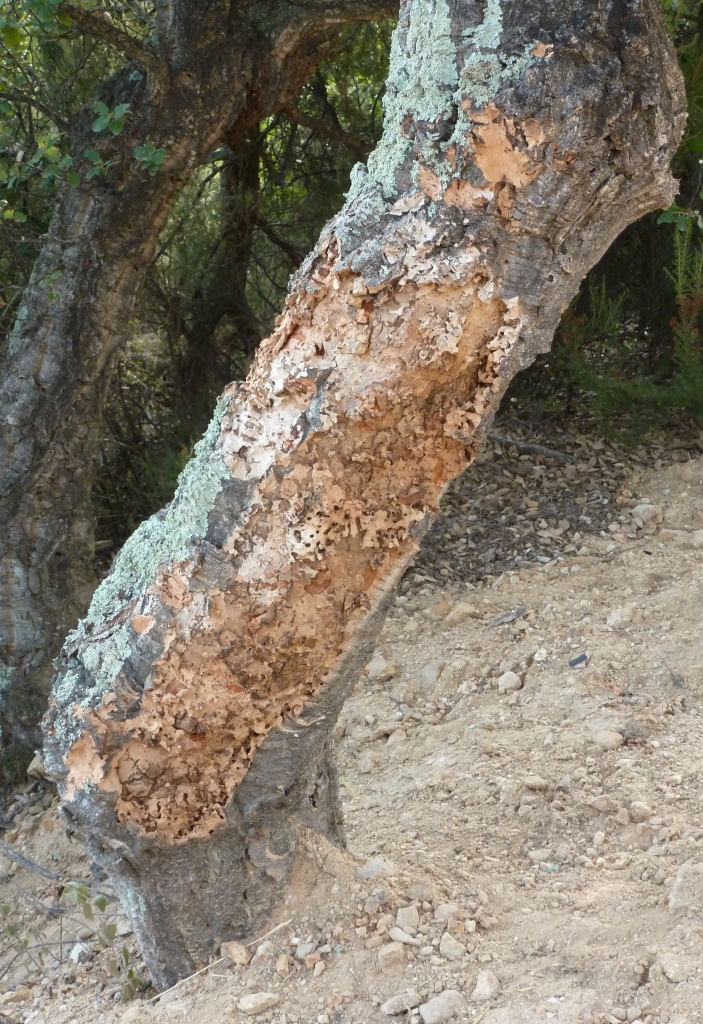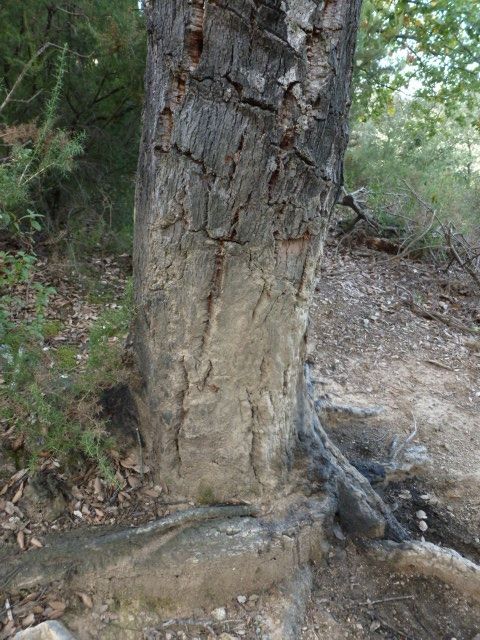 Boar also enjoy a bath of course. Off the beaten track, you might find a wallow.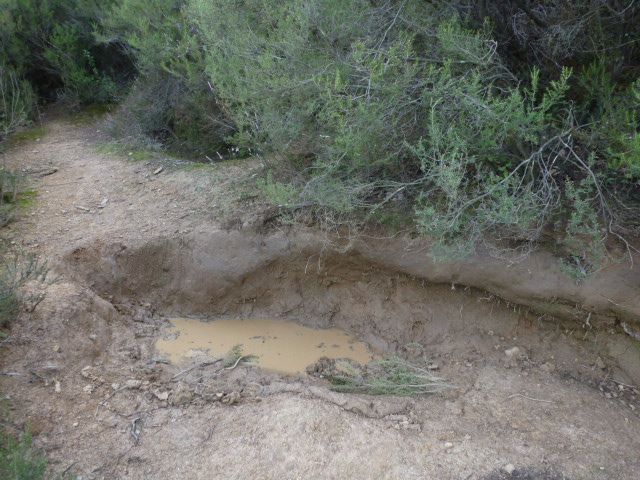 And where there's mud …. there may be footprints.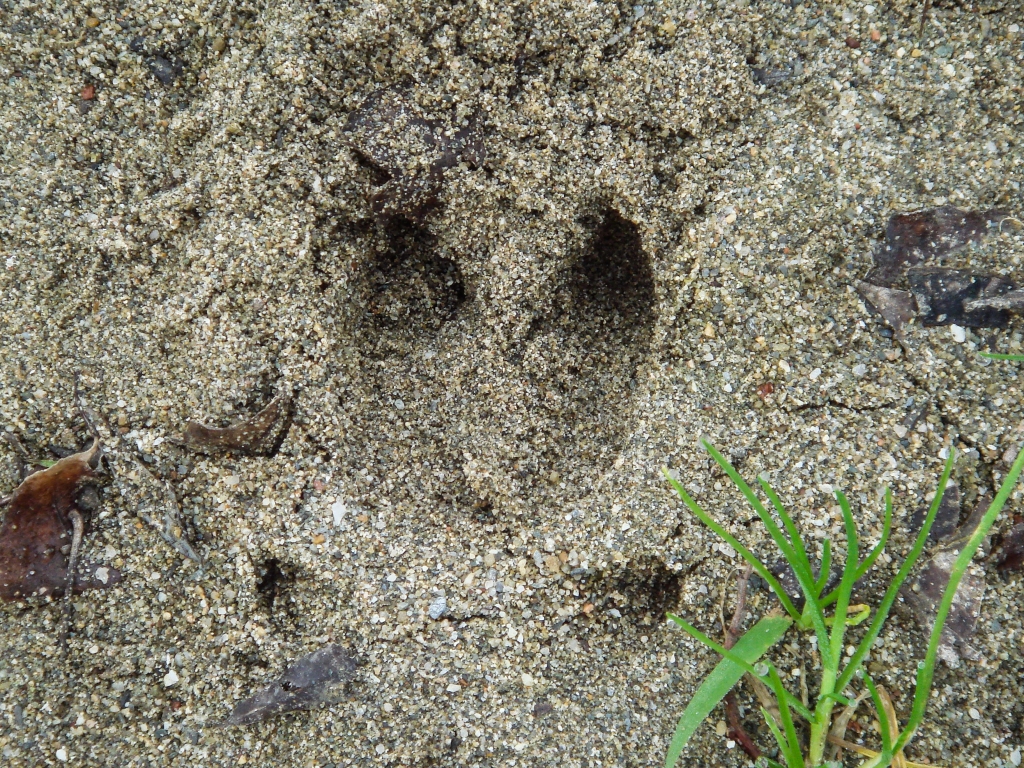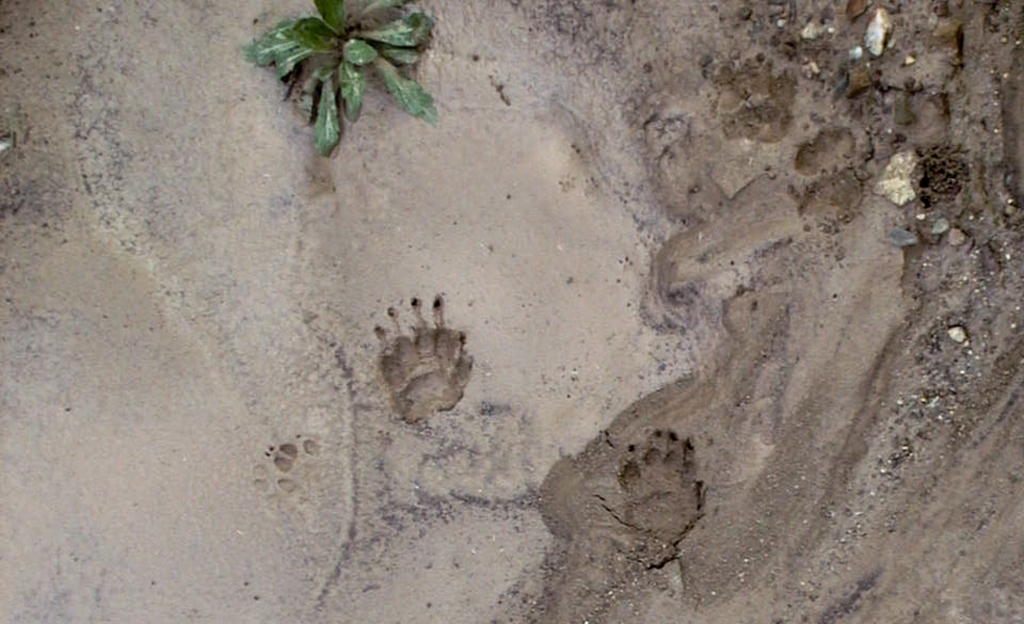 If you're near a river, check out any damp ground along the banks: birds, coypu (ragondins) or even otters (loutres) may have passed by.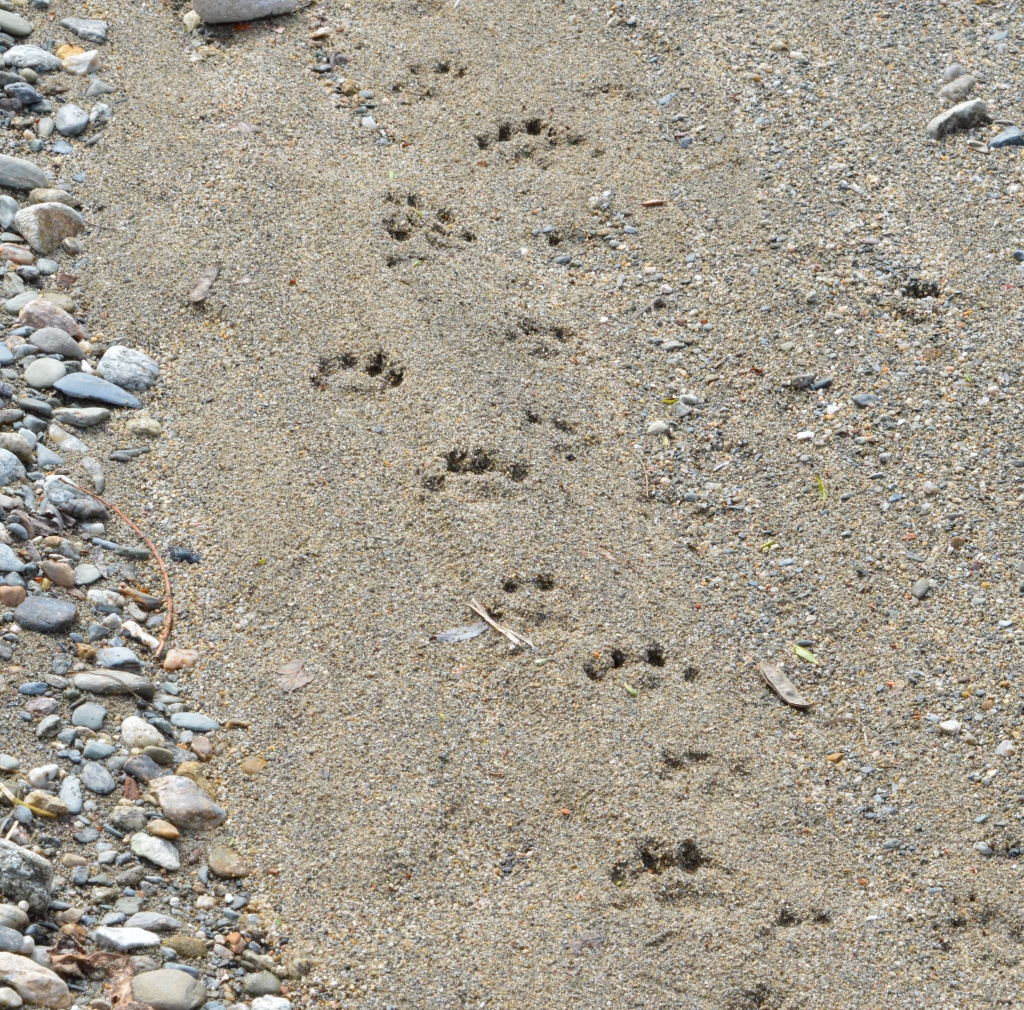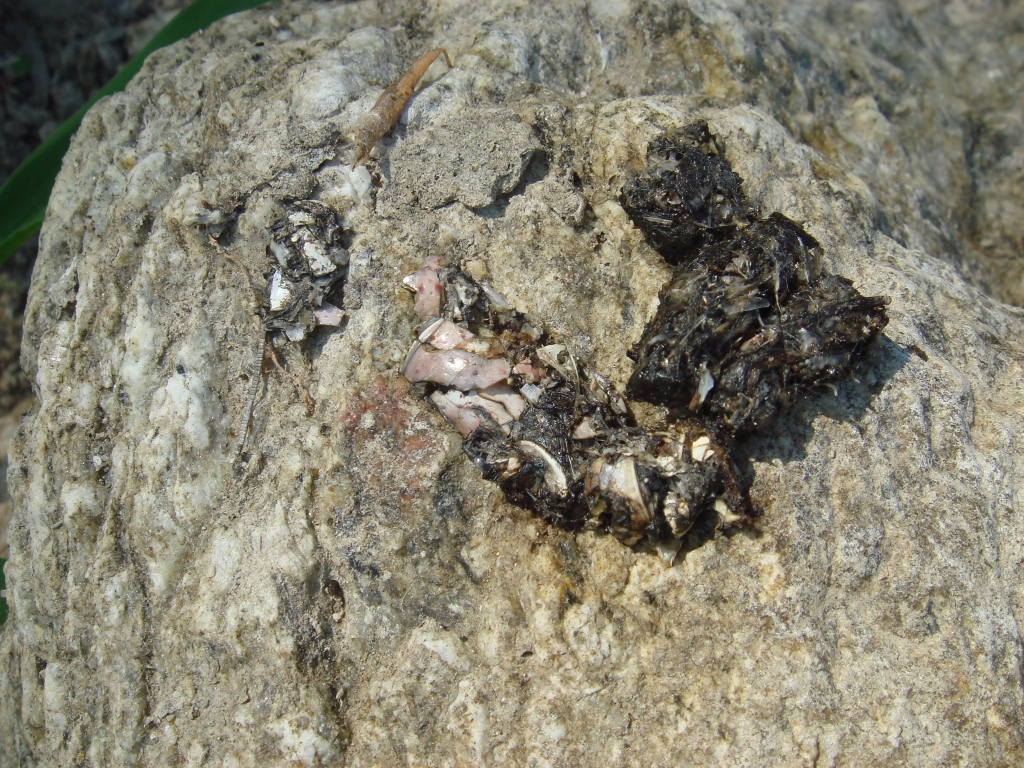 In dry spells there might be few signs of mammals above ground. But if it's not too frosty there may be tunnellers abroad.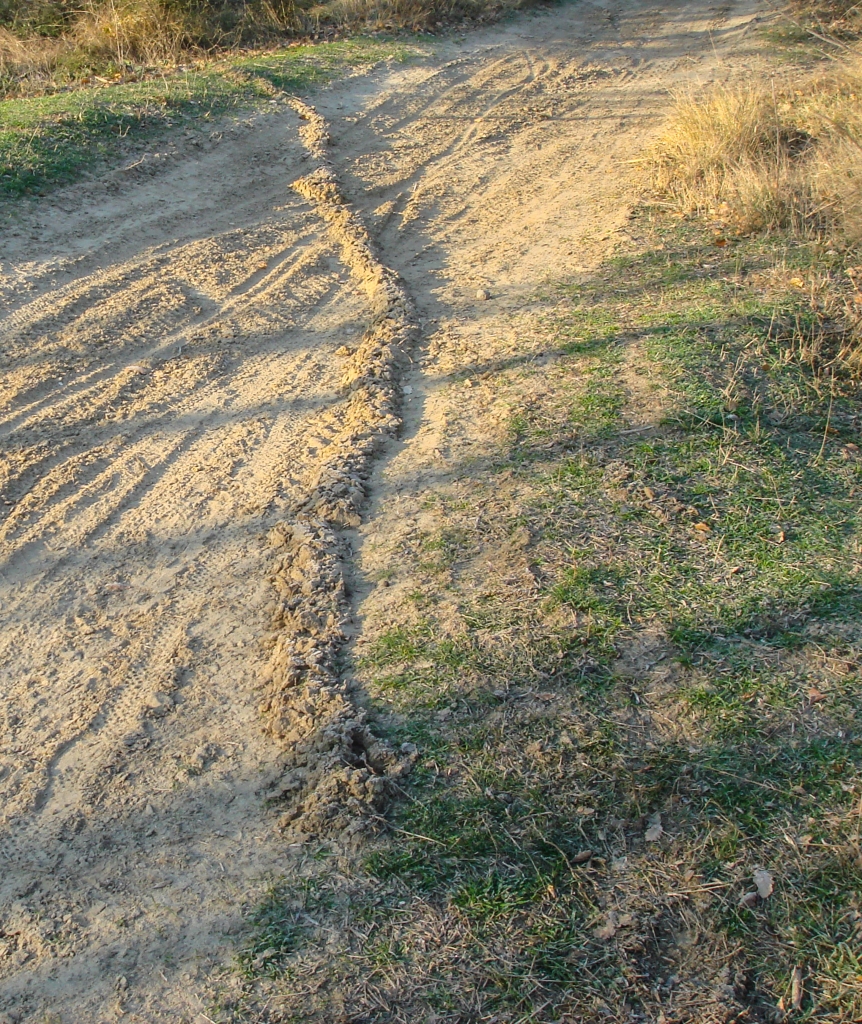 Moles can dig up to 5.5m an hour, and eat 22kg of worms a year (as well as ants, spiders and grubs)!
Focusing on your feet again, all is not just green and brown at this time of year. As well as the highly scented yellow mimosa (mimosa d'hiver) and white almond blossom (amandier), look for splashes of colour from the likes of gorse (ajoncs), broom (genêt à balais), lavender (lavande), sloe (épine noire), and hollow-stemmed asphodel (asphodèle fistuleux) among many more.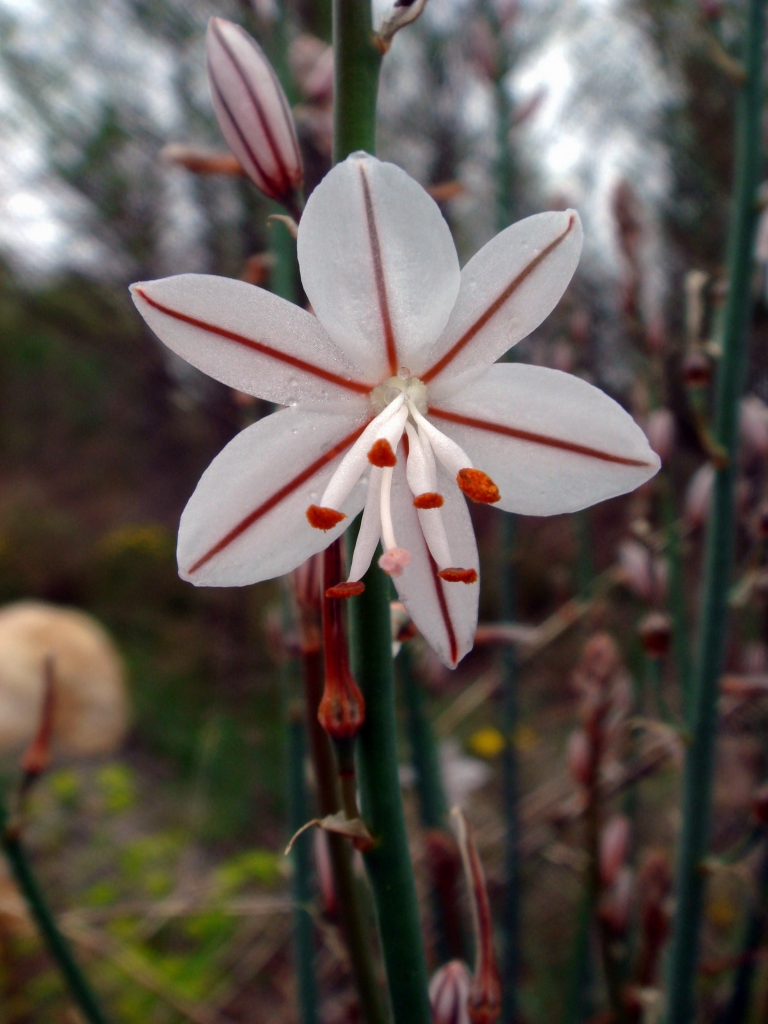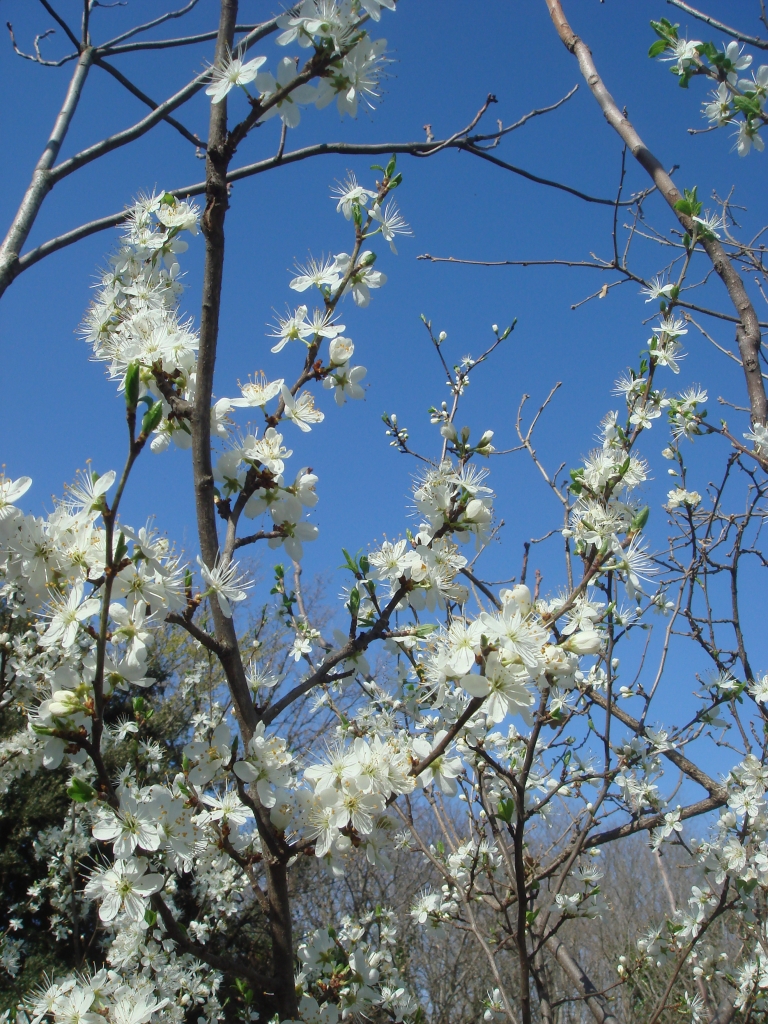 A conscious walk in winter can find many signs of life around us, and make us wonder … It can also be a kind of meditation – an uplifting distraction from our own complicated lives. But if there really is nothing under our feet, on that rock or in that tree, we can always look at the view.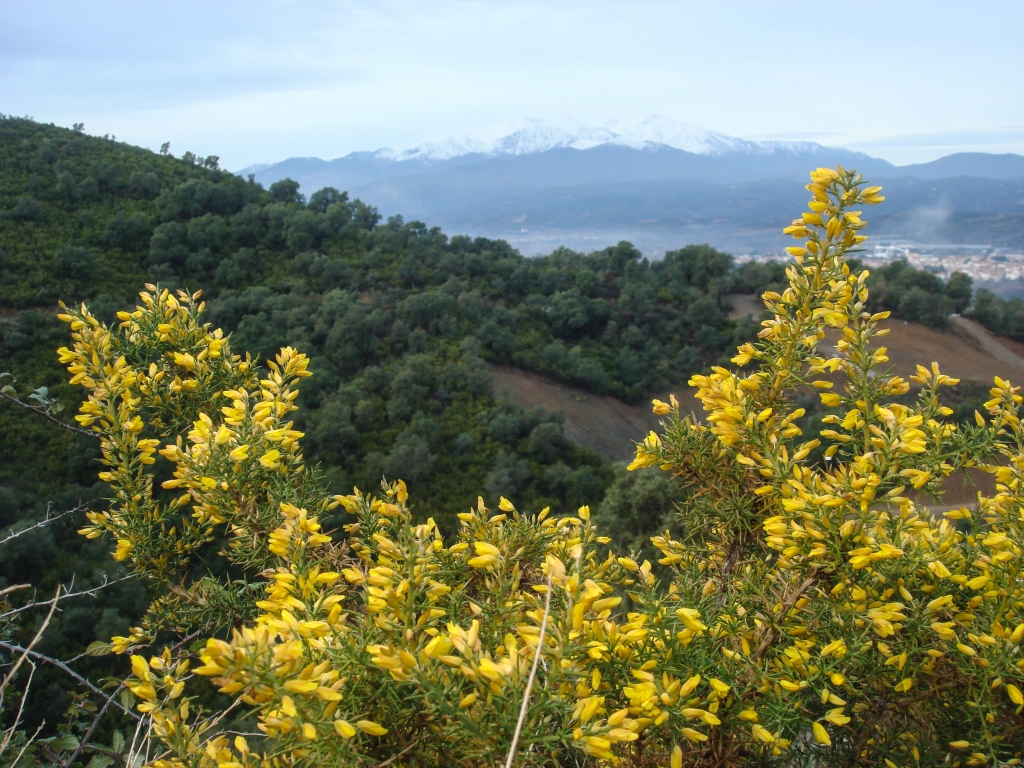 [/vc_column_text][/vc_column][/vc_row]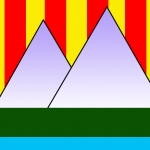 Lesley is one of "The Warblers" – a group of natural history enthusiasts based in the PO.
Photos by The Warblers unless otherwise credited. For more of their photos and blogs, visit Mediterranean Pyrenees You can also follow them on Twitter @66warblers