Norway returns Matisse to original owners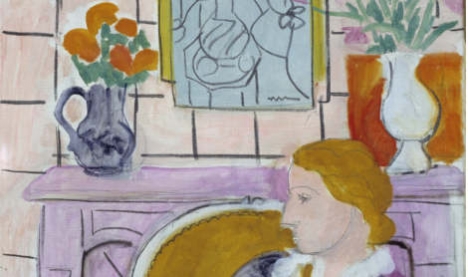 Matisse painting "Woman in Blue in Front of a Fireplace", valued at over 14 million euros was returned to the American heirs of French art dealer Paul Rosenberg.
Seized by the Nazis in the early 1940s,when its owner fled to America, the painting was originally amongst the personal collection of Hermann Göring, much of which was plundered from prominent Jewish families.
Sold to a Parisian art dealer who was later convicted of dealing in Nazi looted art, it was bought in the 50s by Norwegian shipping magnate Niels Onstad, who believed the sale to be legitimate at the time. It was exhibited in the Henie Onstad art centre near Oslo.
On behalf of the museum, a spokesman said "an extensive investigation of the case has led to the decision that the return is justified and the museum has chosen to adhere to international conventions and return the painting to Rosenberg's heirs"