The one euro bus and train initiative has encouraged many more people to use the train within the region. Thanks to its continued success, the amount of lines available at this price will be doubled in 2017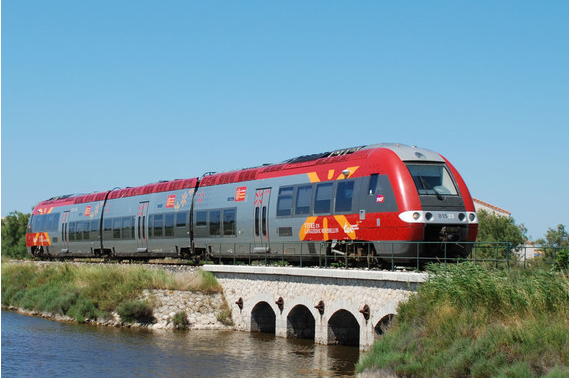 A Little Bit of History
First came the launch of the 1 euro bus  in November 2008, followed by the 1 euro train  between Perpignan and Villefranche-de-Conflent in December 2011.
In January 2015,  travel by train to anywhere within all  5 regional departments of the Languedoc Roussillon (Hérault, Gard, Aude, Lozère, Pyrénées-Orientales) for just one euro was launched, with tickets available on line only at train1euro.fr
The same price for travelling Perpignan to Cerbère as Perpignan to Montpellier. Cant be bad!
Tickets are available ONLY via Internet, bookable for a designated train, and can be printed or displayed on smart phones, Ipads etc.