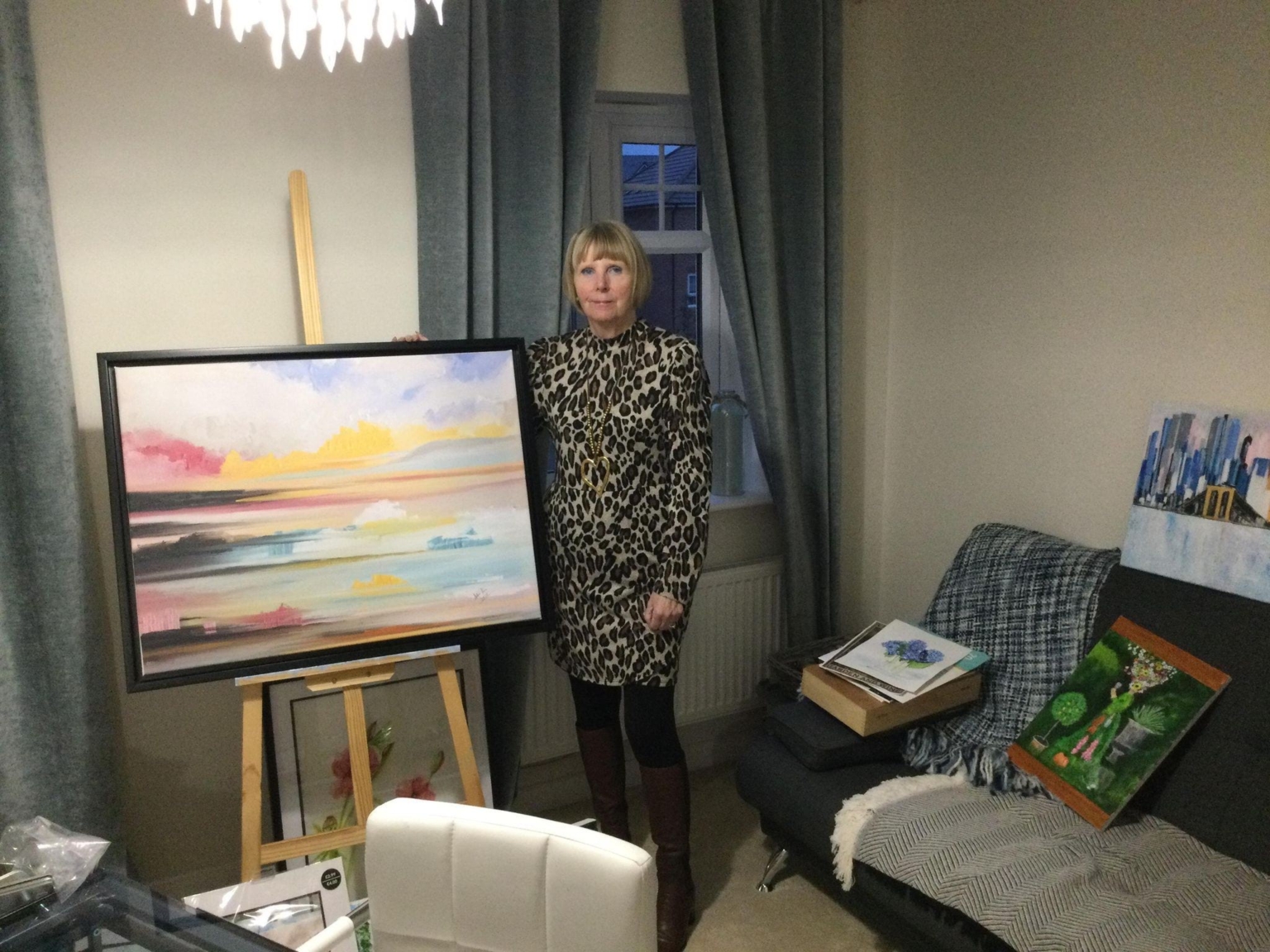 Anita Abram
Inspired by the works of Monet and Van Gough, Anita Abram's mixed media art reflects the colours and light that are so unique to the P-O.
Having turned her passion for art into a small business after retirement, she warmly thanks all the local friends and visitors to the Café des Artistes for their support and encouragement.
The artist
Likening the P-O to the Garden of Eden, where "anything grows", Anita Abram describes jogging in Argelès sur Mer, with the mountains on one side and the sea on the other, as perfect inspiration for her art. The light and colours find themselves infusing her compositions, even those that depict her native Lincolnshire countryside.
During her career in nursing and care provision for vulnerable people, Anita found an outlet for her creativity through sewing and embroidery. She would create dresses using her own patterns or embellish cheap and cheerful garments for herself, family and friends.
After retirement, the P-O community encouraged Anita to use prints of her art to create and sell greetings cards, which in turn led to requests for calendars and then larger prints of her work. Thanks to the support of the Café des Artistes in Laroque des Albères, the prints hang in the homes of tourists in far flung places such as Australia and the USA.
Previously having worked in multimedia (drawing, painting and sketching), Anita has been inspired to create abstract digital art, greatly influenced by the bright and beautiful colours of the P-O.
She says this media provides her with more freedom, although the process remains very much the same. She uses a stylus or her fingers, with a digital paint pot on her Apple device, to create the final image.
Contact
Email : anitajabram@aol.co.uk
Website : www.anitaabramart.co.uk (under construction)
*Coming Soon*
Online app to visualise the artwork in a room enironment