For a relatively small city, Perpignan seems to be blessed with an extraordinary amount of live entertainment, from the highbrow Theatre de l'Archipel, to the more "popular" Boitaclous, not forgetting the unique Jazzebre and the cosy L'Anthropo.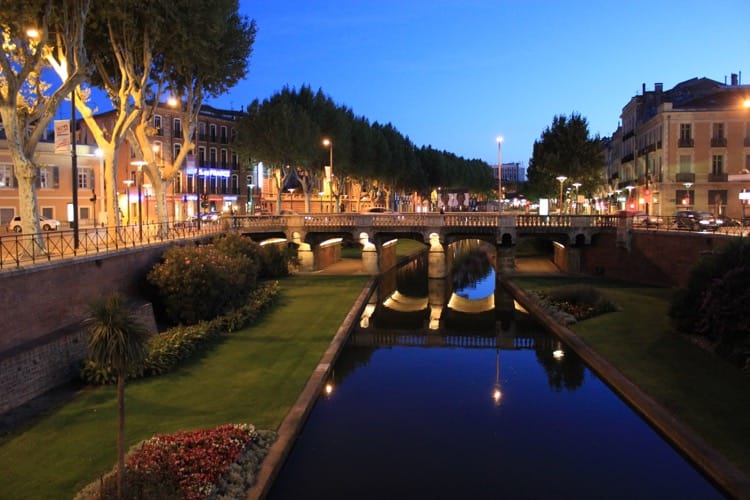 The "Saison 17/18" brochure of the Theatre de L'Archipel is a book in itself (it runs to 130 pages) and is crammed full of reasons to get out more, from opera to contemporary dance to erm, live skateboarding on stage! There are lunchtime "sandwich" concerts too, for those who prefer their cultural fix in the daytime, while munching a BLT. Pick up a brochure at the theatre box office or the Office de Tourisme in Perpignan. Alternatively look at their website:

For more down-to-earth entertainment, pop on down to Boitaclous-land ( www.boitaclous.com ). A lot of comedians and slapstick comedy (in French of course), but also Vivaldi's Four Seasons, an Irish "Riverdance" type show, the 'Dirty Dancing' musical and a Beatles tribute band! Most of the events are at the Palais des Congrès in Perpignan. Tickets from usual outlets or at the Office de Tourisme.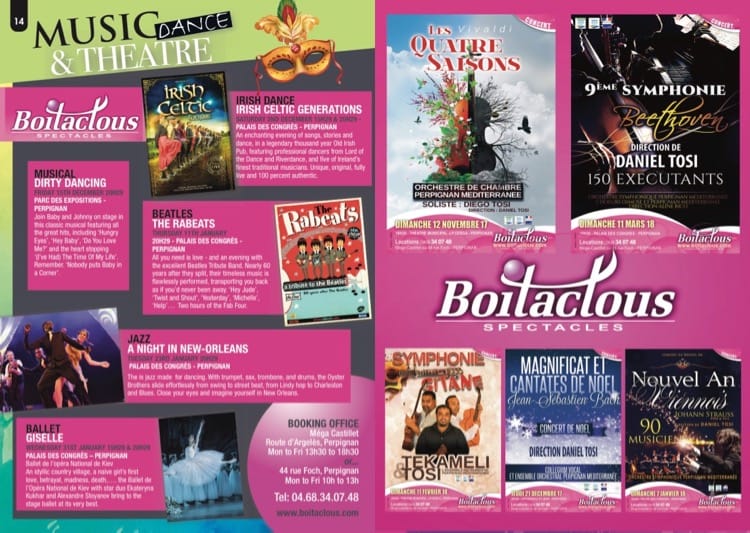 The 29th Festival Jazzèbre (23 Sept to 22 Oct. www.jazzebre.com) is much more than an event for hardcore jazzers. They have an astonishing range of musical styles (African, Middle Eastern) and interesting venues, including jazzy picnics in Port Vendres and St Cyprien and even a concert in Thuir Psychiatric Hospital.
The big star this year is everybody's favourite Korean jazz singer Youn Sun Nah, who mixes influences ranging from Billie Holiday to Joni Mitchell and Paul Simon (22 Oct at the Theatre de L'Archipel). My hot tip is the percussion heavy Kanazoe Orkestra from Burkina Faso and France ( 7 October, Salle de l'Union, Céret), who may provoke an outbreak of dancing in the aisles. Jazzèbre continues with concerts throughout the winter and Spring.
Finally, (and, selfishly I almost don't want to tell you about this!) is one of Perpignan's best kept secrets – L'Anthropo (tucked away in a side street near the Palais des Rois de Majorque.)
This is a "café associative" (ie: non-profit venture) run by a small group of enthusiasts who put on a quirky series of concerts and other events (often free) while serving up tasty vegetarian food and ridiculously cheap beer and wine! The ambiance is more like being in some arty relative's living room, rather than a formal concert venue (there are board games, books and comfy sofas) and all ages (including children) are welcome. You need to become an "adherent" (member), but it only costs 5 Euros annually.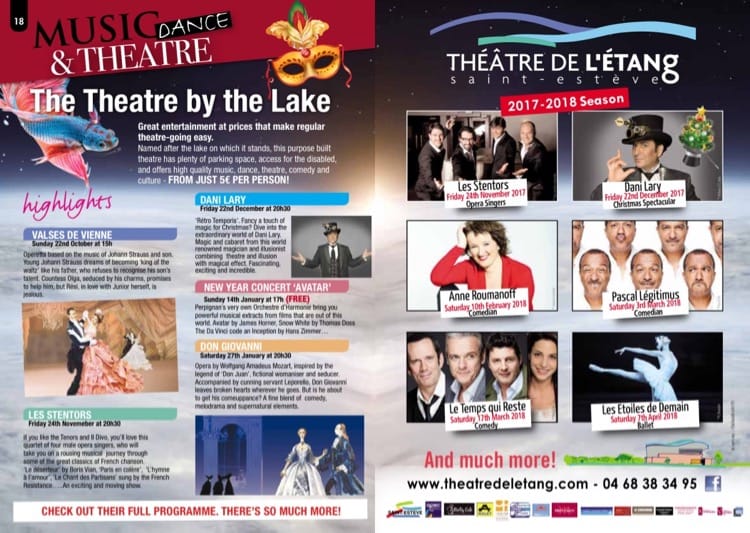 There's plenty going on in theatres outside Perpignan too!
CHECK OUT THE PROGRAMME AT THE THEATRE DE L'ETANG IN SAINT ESTEVE.