Restaurant Reviews – Autumn 2022
Summer may be over – but don't be sad… the best is yet to come!
Autumn in the P-O is usually pretty special: warm days, fresh evenings, a bit of a zing in the air…. Most of the restaurants advertising in this edition remain open throughout much of the season.
Please support them as they support us. Without them, we would not exist
Bon appétit.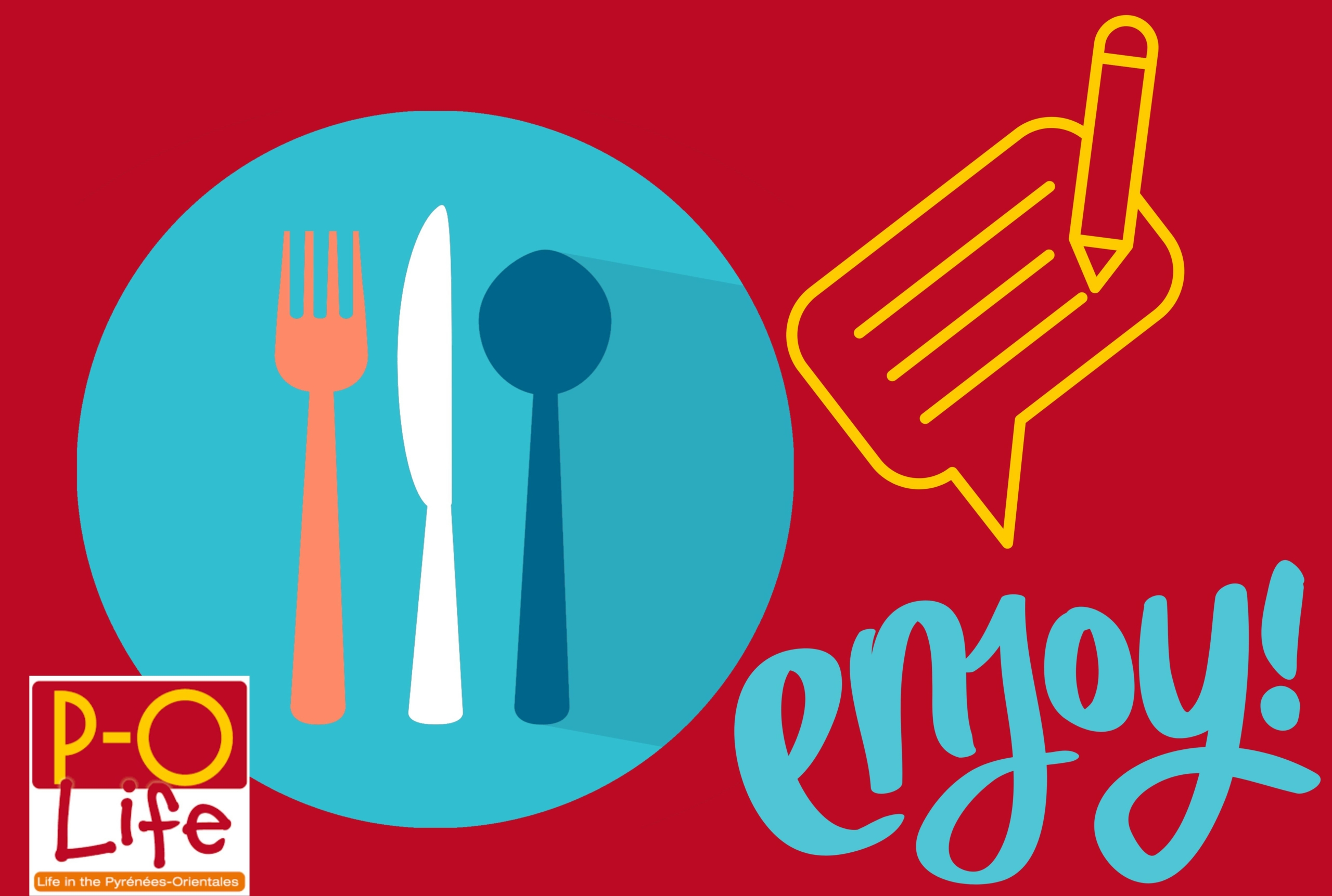 Del Bisbe, Céret… with Mavis
With 2 friends I went to Del Bisbe restaurant in Ceret on Sunday evening. I haven't been for quite a while due to Covid. It is still a superb restaurant. We ate on the delightful vine covered terrace and the food was excellent. Three plentiful courses for 34 euros, beautifully served by extremely efficient and charming waitress. We will definitely return.
Place Soutine, Céret
Tel: 04 68 87 00 85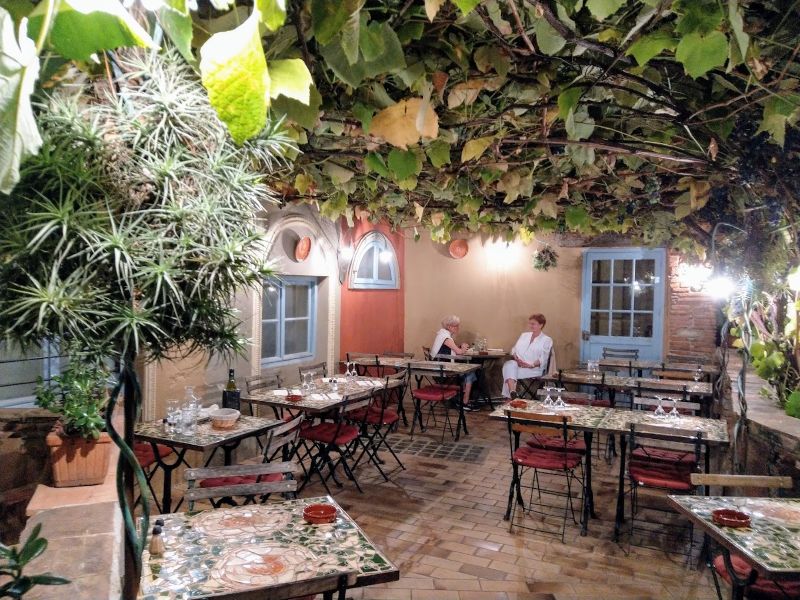 La Table de Serdinya, Serdinya… with David
Check out La Table de Serdinya on the N116 towards Andorra. After struggling for several years, new management have turned what was once just the village bar into a great restaurant. Chef Max and partner Samantha provide excellent quality menus at reasonable prices. There's always a choice of fish or meat for main course. And if the weather is good, sit on the terrace for views of the Têt valley, old Serdinya and Canigou 8 Route Nationale, Serdinya
8 Route Nationale, Serdinya
Tel: 04 68 30 02 55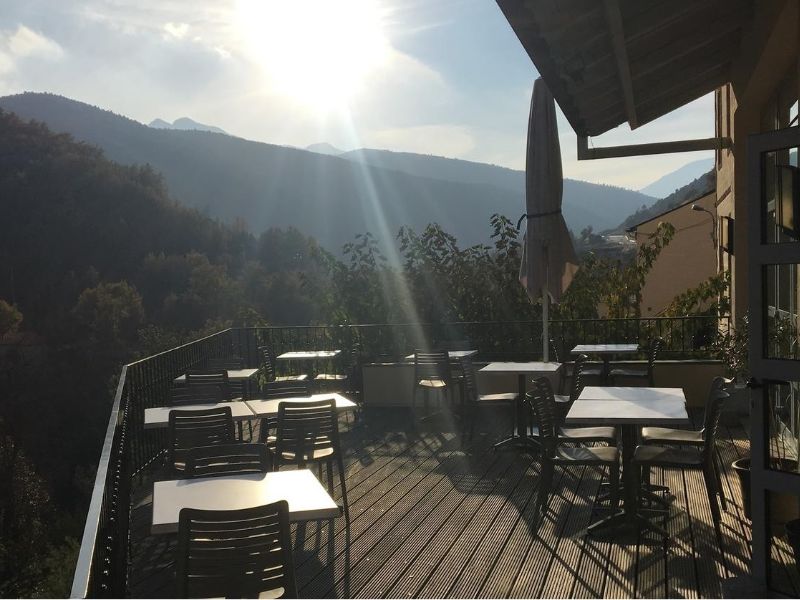 Miam Collectif, Perpignan… with Maria
Something rather different. We came upon this Restaurant Collectif when we took a wrong turning. There's an annual joining fee of €5.00. The price of the meal is what you can afford min.€2.00 actual cost: €9.00. We had two choices for each course. Everything was delicious and vegetarian. We will gladly head there again.
22 Place Rigaud, Perpignan
Facebook
Le Square, Ille sur Têt… with Rosaleen
Delicious food and great very kid friendly. We came into this place by chance and will defiantly go back. Set menu for lunch with food prepared to order. The chips alone are worth the trip. Really nice atmosphere with lots of locals. They made us feel very welcome with the children and the kids menu has the option of a crepe with nutella. It can be quite hard to take our 3 out (5 and 4 year old twins) and feel relaxed enough to enjoy our meal. They went out of their way to make our meal pleasant and I would really recommend it for grown ups and families.
55 Av. Pasteur, Ille-sur-Têt
Tel: 04 68 61 48 40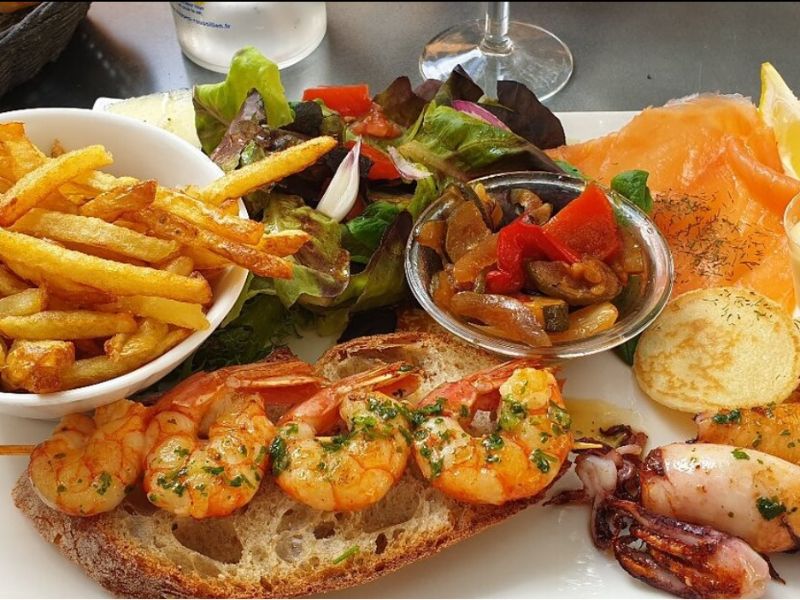 L'Atelier de Jean-Paul, Perpignan… with Eliane
Never a disappointment. Located near Lycée Arago, so easy parking, the Chef knows how to sublimate fish and seafood, is a master at wok preparation including perfectly and scrumptiously cooked vegetables. Good local wine available by the « pichet ». Desserts include «rum flambed banana » and roasted fresh pineapple with a sweetly and lightly spiced fudgy sauce. Also available on the menu is vegan, vegetarian but also local meats with home-made frites. Oh and they also offer a wide selection of «rhum arrangé». Lovely welcome and service – our favourite restaurant in Perpignan.
14 Av. Julien Panchot, Perpignan
Tel: 04 68 21 42 45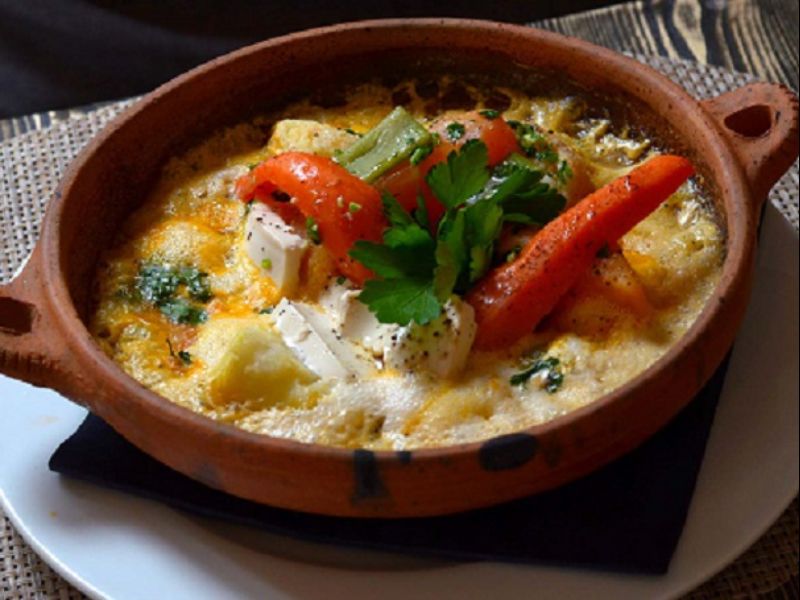 A Table, Couiza… with Phil Lambert
So many to choose from, but a personal favourite is A Table in Couiza. Andy Blyth is such a talented chef, and will cater for a variety of dietary needs (given a tad notice for very specific needs), and we've always loved dining there. Average prices for well above average food. Bookings recommended to avoid disappointment as they say.
7 Rue du Stade, Couiza
Tel: 07 81 71 32 84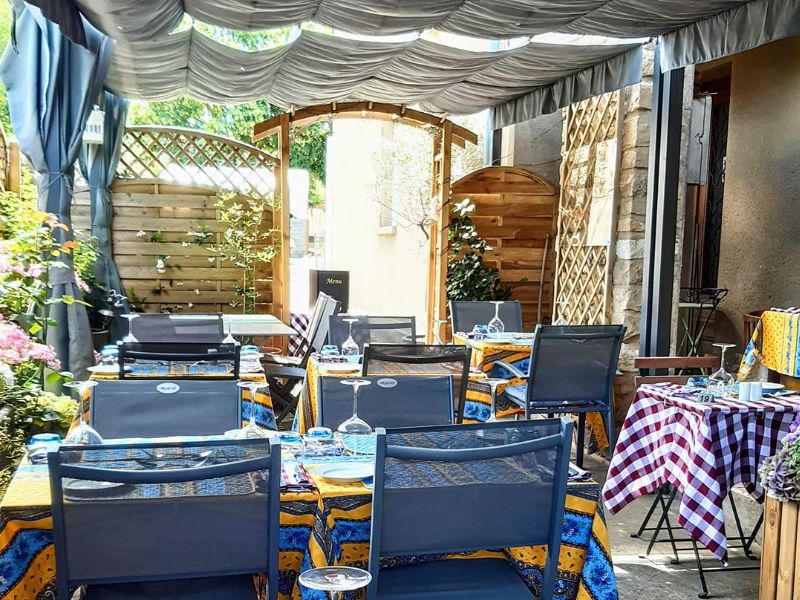 L'Entre-Nous, Ria-Sirach… with Suse
Not the best of positions but don't be put off as it's really good. Everything fait-maison, good portions and good value. Very welcoming. Home-made pasta, pizza, desserts – lovely plats as well – filet-mignon de cochon, veau Savoyarde – lots to choose from. Check out their facebook page. Every Friday evening is a fondue de boeuf Bourguignonne, then the first weekend of each month (I think) is a speciality – Italian, Greek, etc
Route N 116, Espace la barnade 8, Ria
Tel: 07 49 27 00 50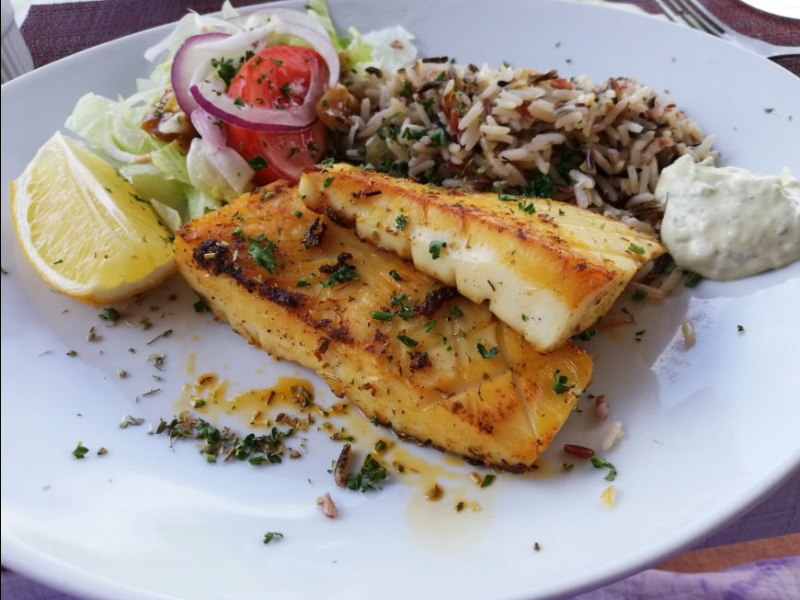 Two Reynès restaurants… with Suzanne
Two to recommend at Pont de Reynes just outside Céret.
La Dulcine is going from strength to strength. The proprietress is Peruvian/Japanese and the cuisine reflects that, French with a twist. Medium price range, charming staff excellent chef (husband). Seven hour lamb with aubergine confit a particular highlight and very imaginative fish dishes.
1 route de Céret (next to Lidl)
Tel: 04 68 87 02 22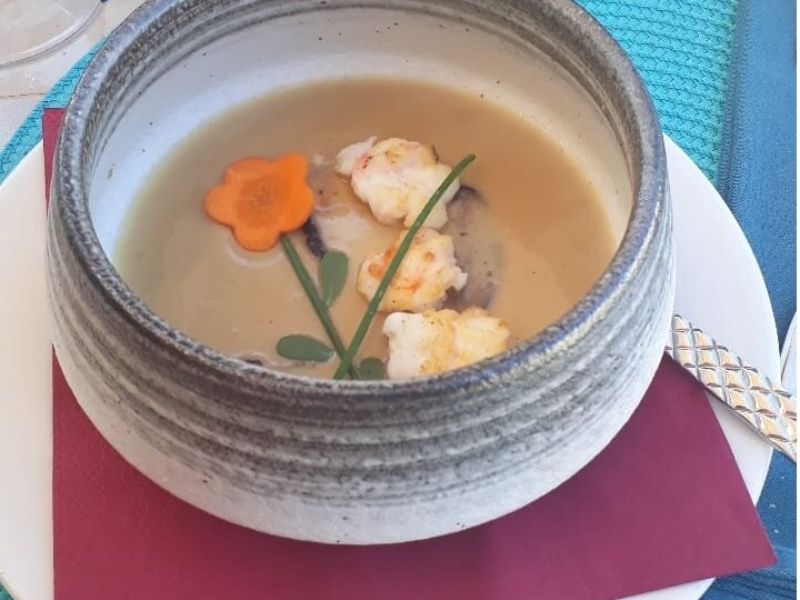 Le Court Bouillon is a simple restaurant with a menu that changes weekly – almost unheard of in France. Food beautifully cooked and presented and seasonal. Best Entrecôte my husband and I have ever eaten and the one constant, a hot vanilla souffle, is not to be missed! Extremely reasonable 35 Euros for three courses and 29 Euros for two.
Route départementale 115
Tel: 04 68 07 54 88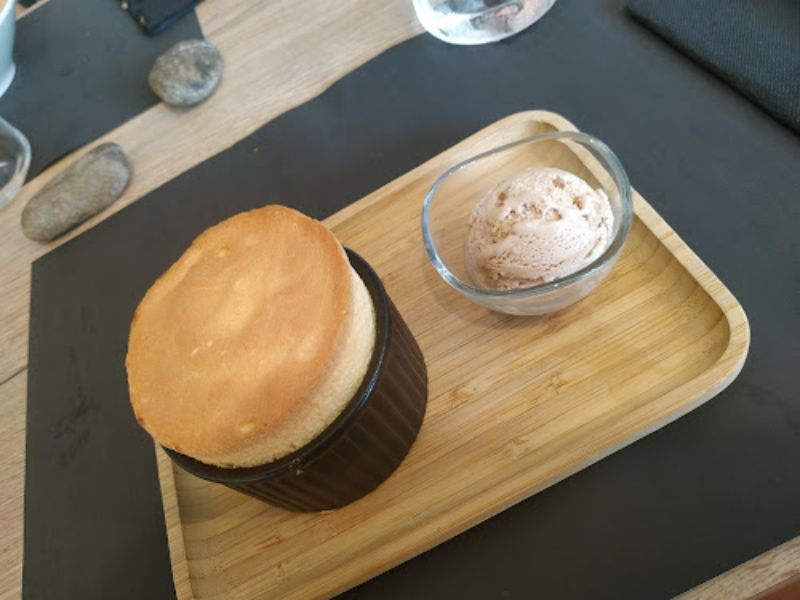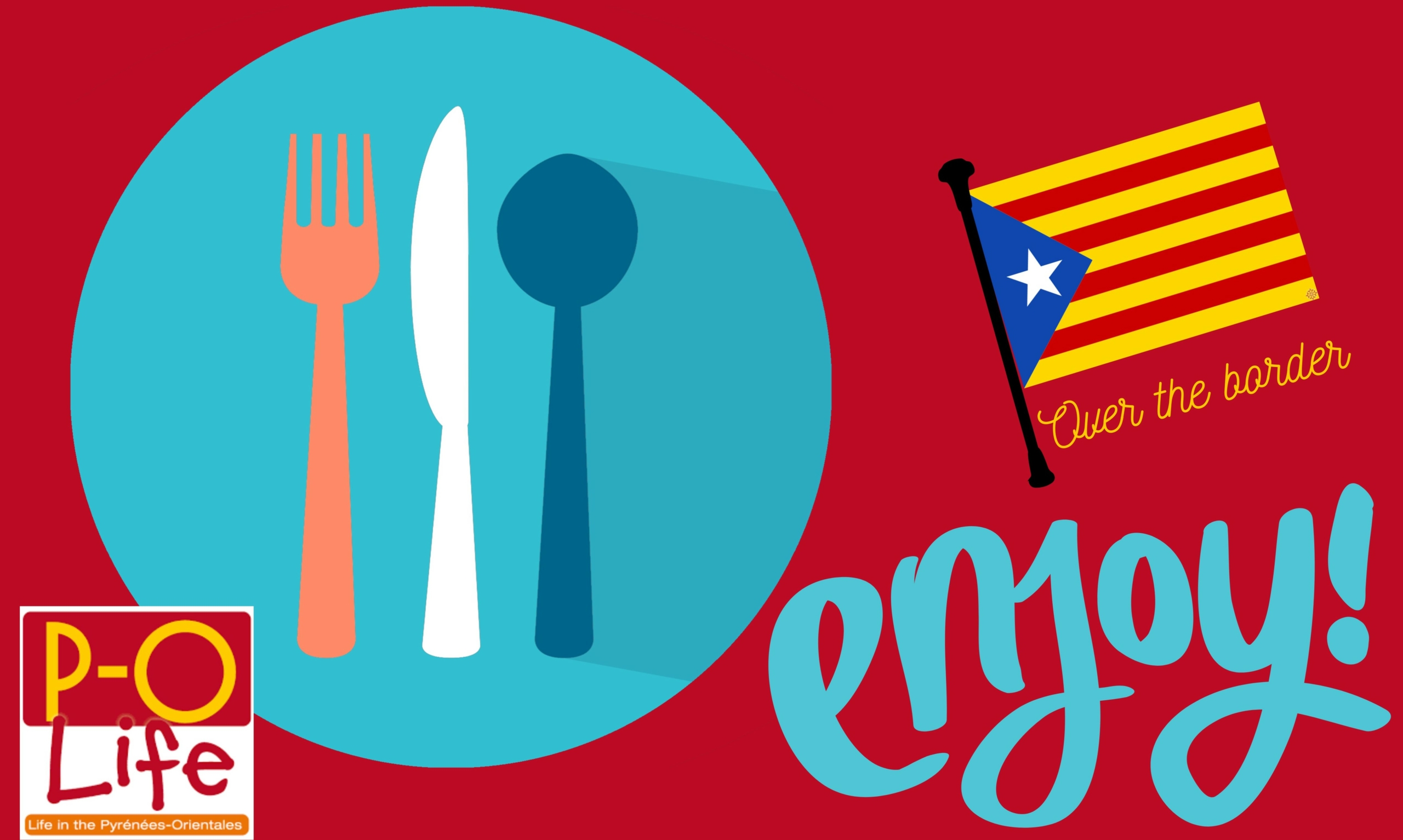 El Suprem, Figueres… with Malcolm
Three course weekday lunch including wine 13€ (Saturday 19€) closed Sunday. The place is spotless, friendly and efficient. We had a choice of 4 starters, 4 mains and 4 deserts with wine included. Everything was excellent with a number of dishes well beyond what anyone could expect. Two large croquettas starter served with egg yolk pipette, amazing cod dish for main course that would hold its head high in a fine dining restaurant followed by vanilla ice cream fried in tempura batter served with a red fruit coulis. Extraordinary value and fast, friendly service. Menus in French, Spanish and English. A bit out of town on the way to Vilafant station but Google maps will take you straight to the door. Gets very busy.
Carrer Llobregat, 4, Figueres
Tel: +34 972 09 83 00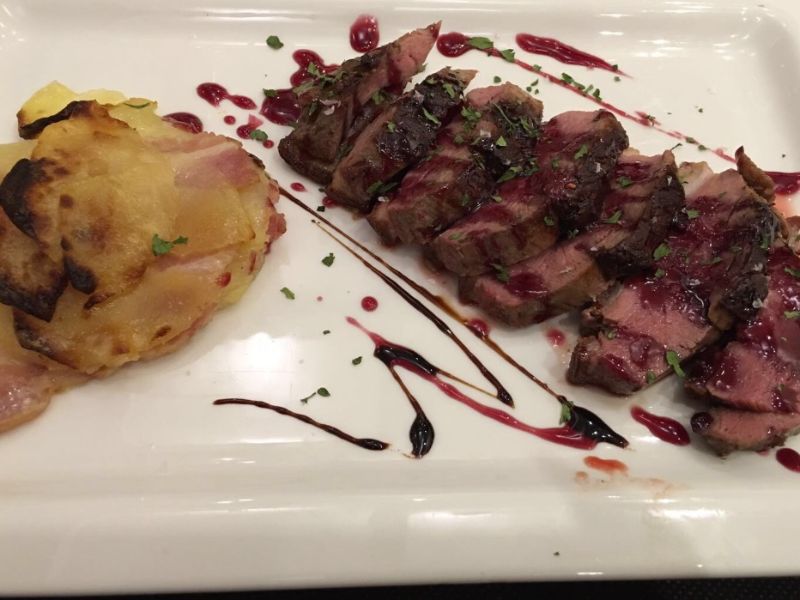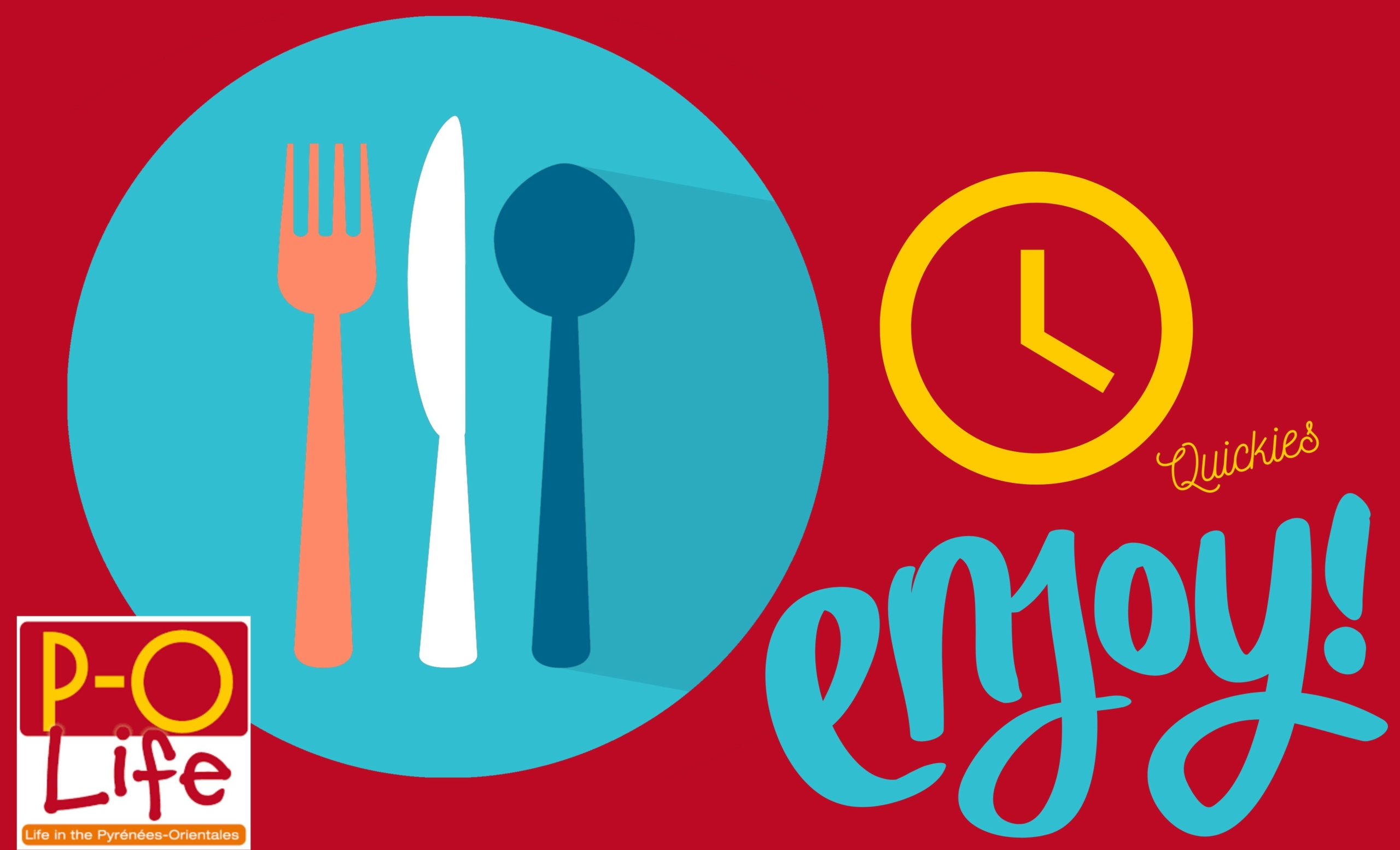 L'Émotion, Caudiès de Fenouillèdes… with Suzi Hélène
Shortly to be under new owners so get in quick before the end of October! Front doesn't look like much but the chefs are excellent and back patio is lovely for lunch or dinner.
Bistrot Cortal, Vernet les Bains… with Johnny
Great young chef, fresh produce, attention to detail and taste. Booked out high season, for good reason, will always appreciate diners at other times.
Le Chalet de Pizzas, Saillagouse…With Nath
When in Cerdagne we like to stop for lunch here. Best pizza in the P-O. Obviously not fine dining but nice to have a really tasty pizza once in a while.
PAMPA, Collioure… with Karen
Fantastic food. Uruguay influences. Small but changing menu full of unusual flavours. Perfect service. Tiny restaurant with beautiful decor inside.
L'Asie du Sud, Le Boulou…with Ken
Food excellent service excellent, prices excellent. Beautiful and clean.