Saffron: a high maintenance love affair
Saffron production is a labour of love – a process so labour intensive that it is hardly surprising that the fiery coloured spice is the most expensive in the world.
Over the coming months, we will follow Marie, a saffron farmer from Espira de Conflent, as she takes us step by step on the fascinating journey from the crocus to your table.
Autumn
Picking is finished!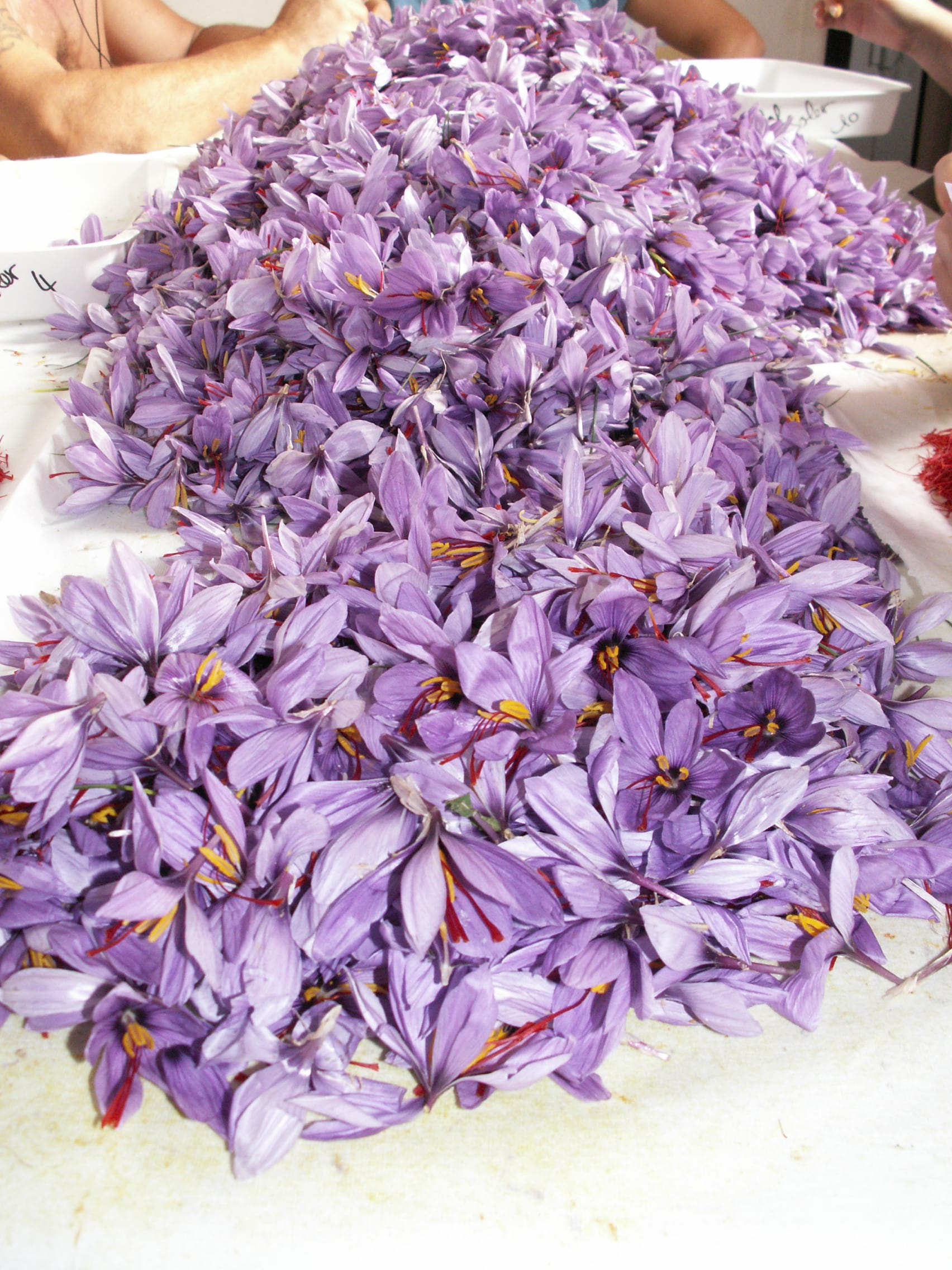 Off we go plucking, which is also called ˝faire le rouge˝ (˝doing the red˝)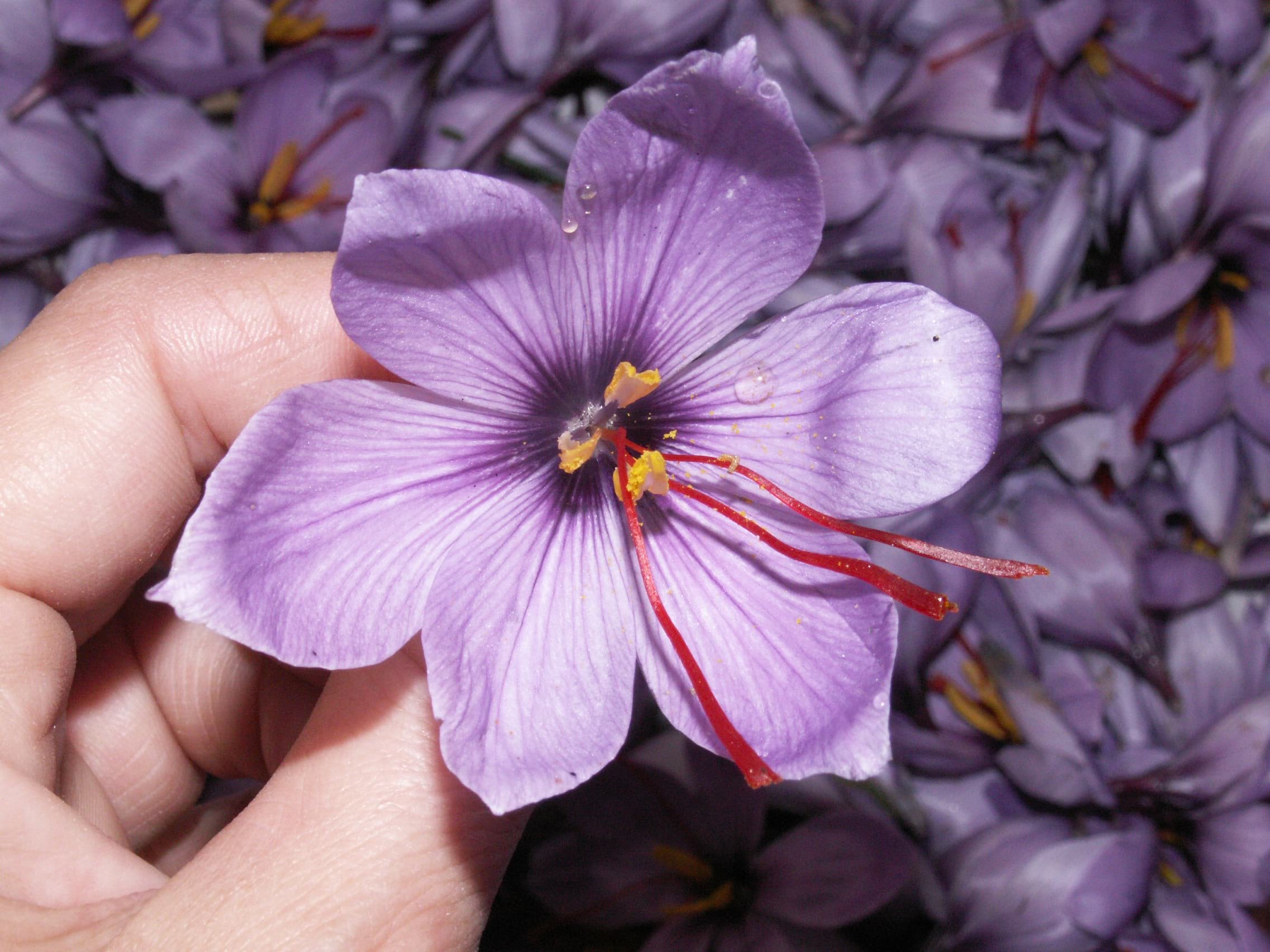 Plucking consists in separating the saffron threads from the flower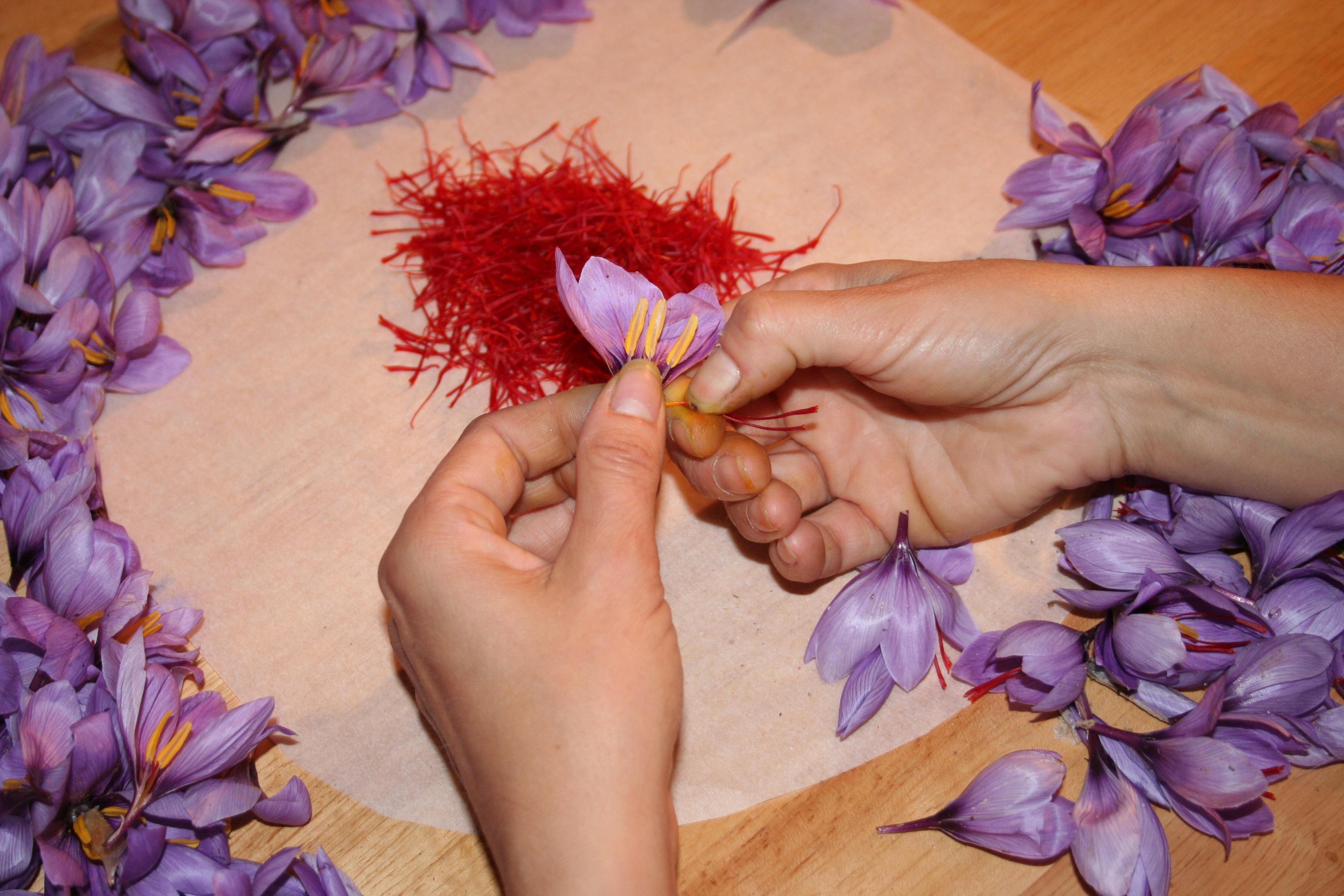 Great care should be taken in plucking off the threads as getting it wrong downgrades the saffron's value. Aim to pluck just at the limit of the yellow style.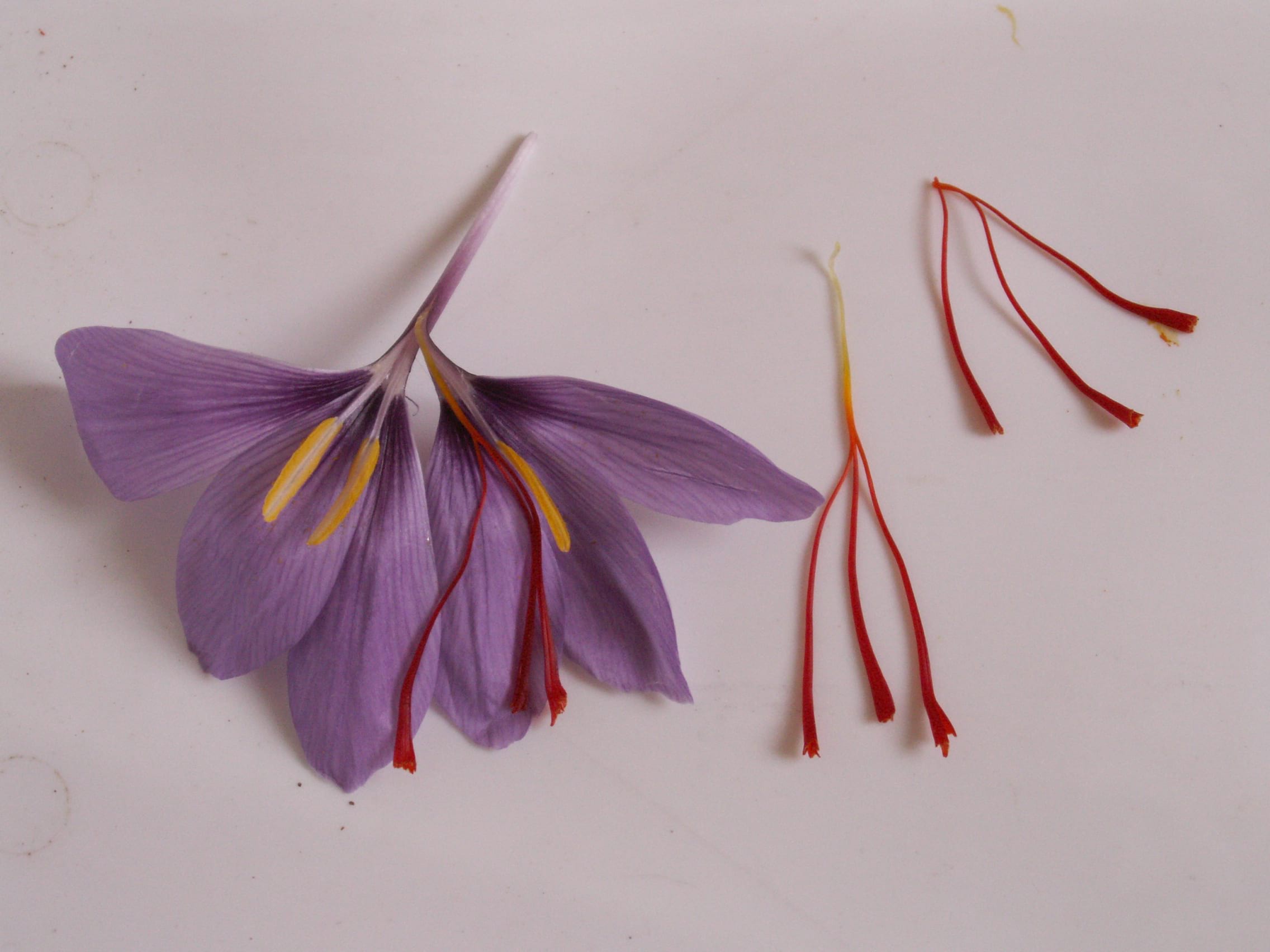 Marie will be at the Festival Nature et Bien Etre in Sorède on Saturday 22nd July