Saffron: a high maintenance love affair
Saffron production is a labour of love – a process so labour intensive that it is hardly surprising that the fiery coloured spice is the most expensive in the world.
Over the coming months, we will follow Marie, a saffron farmer from Espira de Conflent, as she takes us step by step on the fascinating journey from the crocus to your table.
October/November
Once the stigmas have been cut off, you obtain fresh saffron!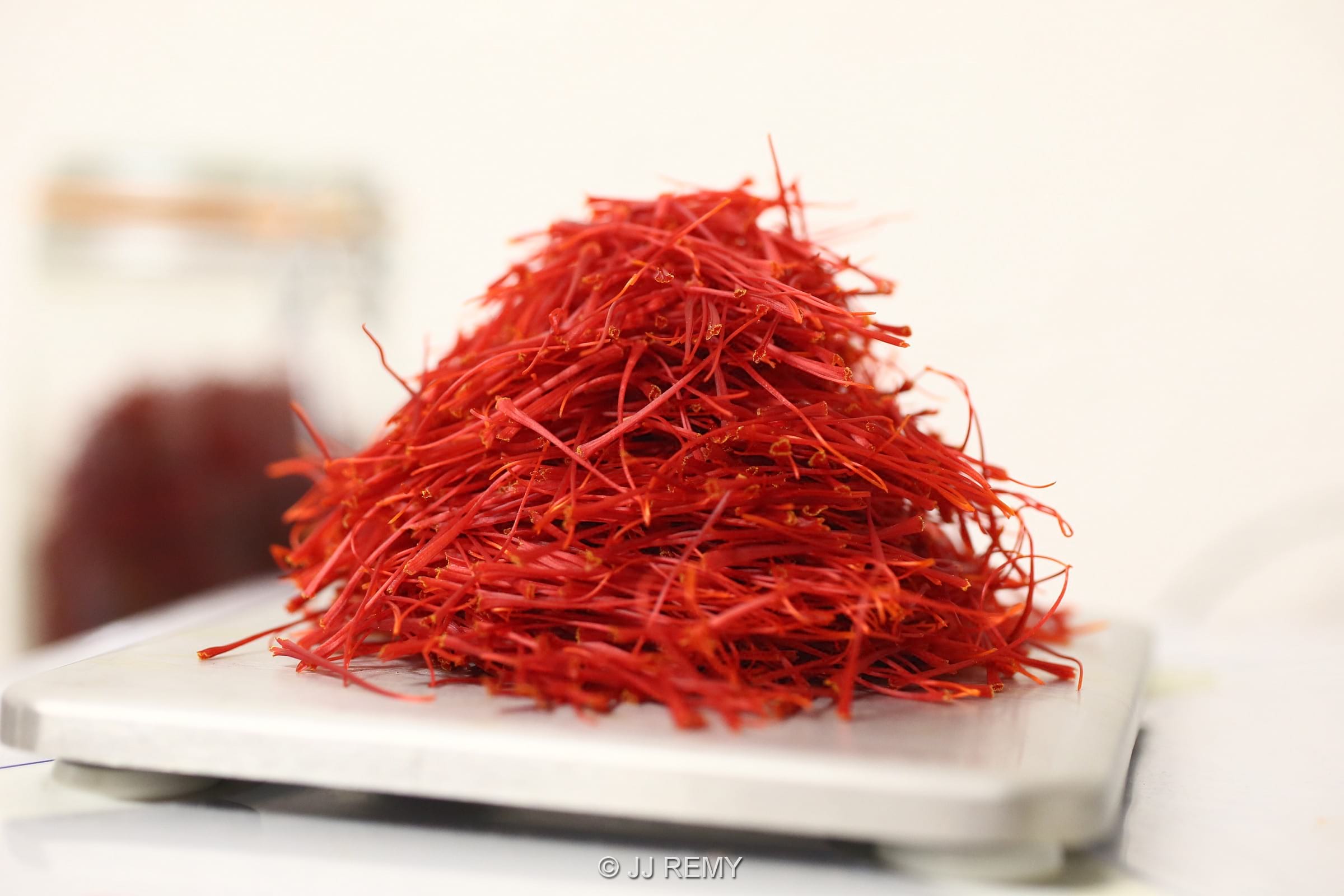 The fresh saffron is dried and loses up to 80% of its weight.
You end up with dry saffron, which should be light and brittle.