The association Amis of Patrick O'Brian based in Collioure, O'Brian's home during the most prolific years of his writing life, has been entrusted with the contents of his writing space. The donation includes O'Brian's books and papers as well as his writing desk, pens and ink.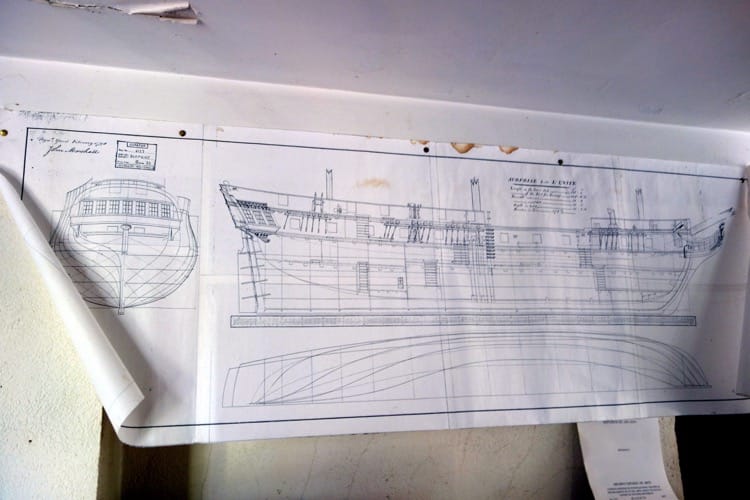 Pinned to the bookshelf beside his desk we found a plan from the British naval archives of HMS Surprise, the home to the action of much of the Aubrey-Maturin naval adventures.
Our objective is to promote O'Brian's work and life. In order to reach the widest public possible, the contents of O'Brian's studio will be on display in the new Mediathèque of Collioure due to open its doors in autumn 2017.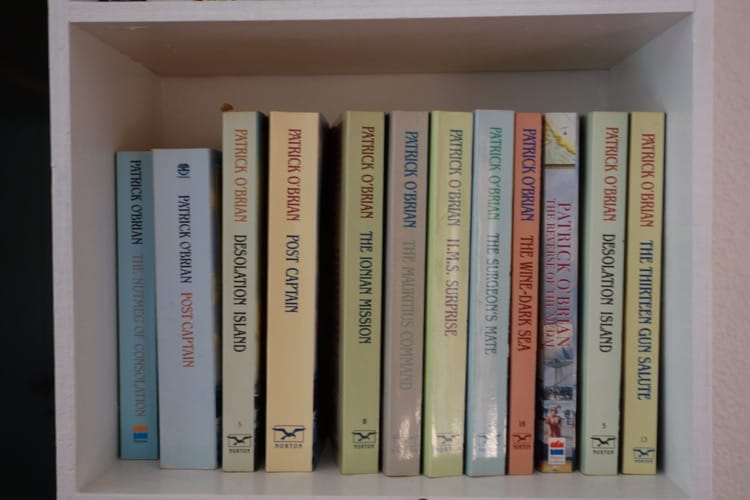 We are sending out an SOS to O'Brain's fans and friends all over the world to help safeguard and restore the writer's books and objects with a view to display, study and research.
Our first goal is to clean and frame the HMS Surprise before putting it on exhibit in the future Patrick O'Brian Space in the Mediathèque.