Our own P-O version of the sunken chocolate cake, describing this dessert cake as rich would be an understatement but nowadays the practise of aiming high and consuming less seems very appropriate. I shamelessly believe cooking cake mixture is somewhat over rated, being outrageously good directly from the mixing bowl. This chocolate cake/dessert successfully finds middle ground.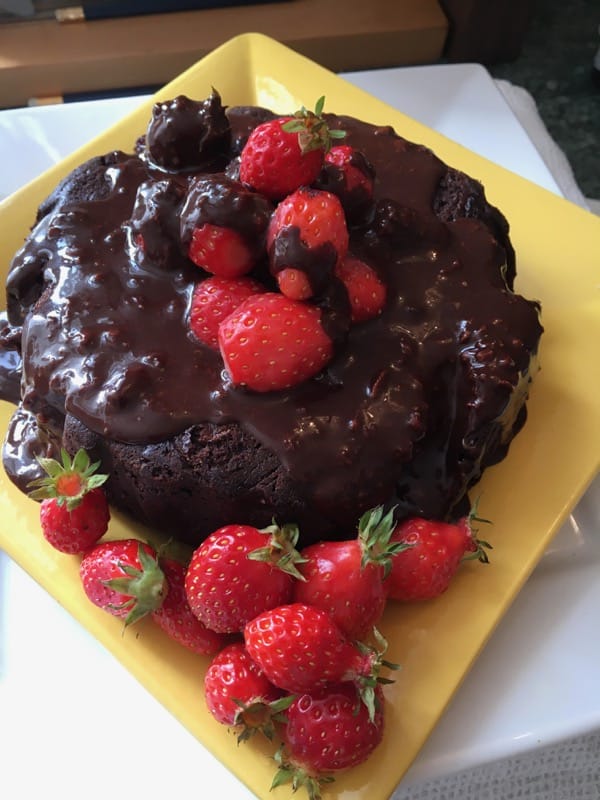 A small, but serious dessert, only 15/16cm diameter, it is incredibly rich and satisfying, including 4 of the required fruits of the day – cacao, cherries, grape and figs, and with very little added sugar; it is positively a healthy choice….!
It may be small but will feed 8-10 people, a dessert that is about less being more.
A cake/dessert for all seasons – in spring pile the cake with pitted cherries; in summer pile high with fragrant strawberries; for late autumn tuck some poached sliced pears into the centre and in the winter serve just as it is with oranges in caramel on the side.
---
One of the joys of life in the P-O is its amazing produce, elevating a recipe that is just ordinary to something of value that connects us with our time and place.
I recently discovered Le Mas Py, an organic farm that sits high on the hill above the village of Ceret near Oms. Their delicious, plump, luscious dried cherries are, surprisingly, the only ones I am aware of that are produced in the area giving us access to local cherries all through the year. If you can't find any replace with raisins.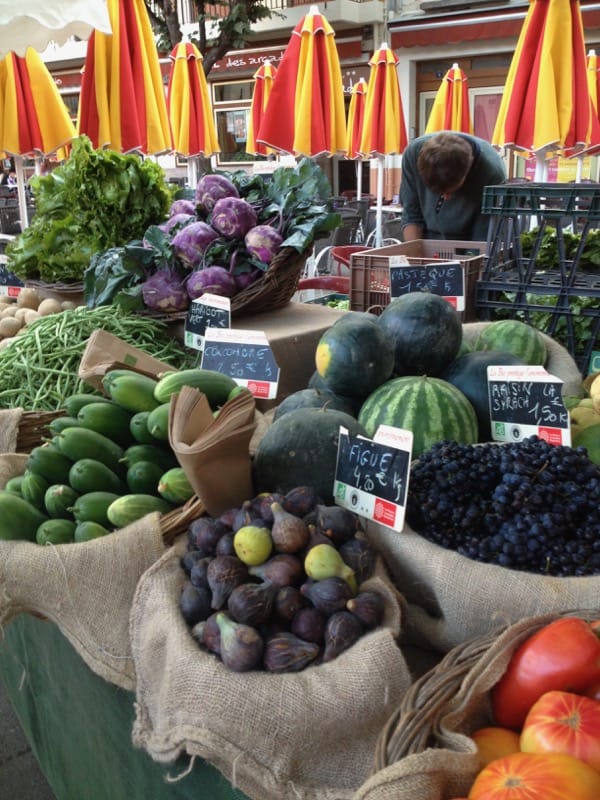 I have a passion for some of the P-O's and Emporda region's less known wines for both my glass and in my kitchen. Many a golden raisin is soaked for days in a Rancio Sec on its way into a celebration Panetonne.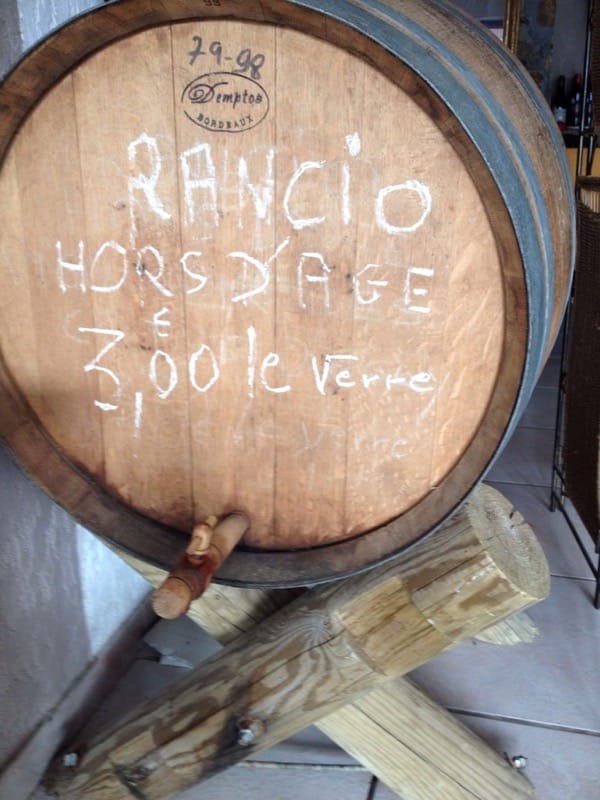 Maury, often said to produce the only wine that truly goes with chocolate, is closely followed by some of the wines from Banyuls. The sweet, rich Garnatxa d'Emporda from Garriguella is great for soaking prunes as well as raisins. The big plump dried cherries in this cake I usually soak in a Rancio sec, more recently and rather decadently, the remains of a bottle of Coume del Mas 'Quintessence' – wow!
Florence Losa's Chocolat shop is 5 minutes' walk from my front door and often we can be found discussing her amazing seasonal flavour combinations as well as chocolate, our joint obsession with, in her case, using no refined sugar and in mine using as little as possible. Whilst sugar, like salt, can highlight great flavour, too much will mask the taste; all too often used to disguise appalling quality, cheap ingredients and sloppy workmanship. For special occasions I buy bars or nuggets of her Ecuadorian, 97% organic chocolate transforming my desserts to the sublime.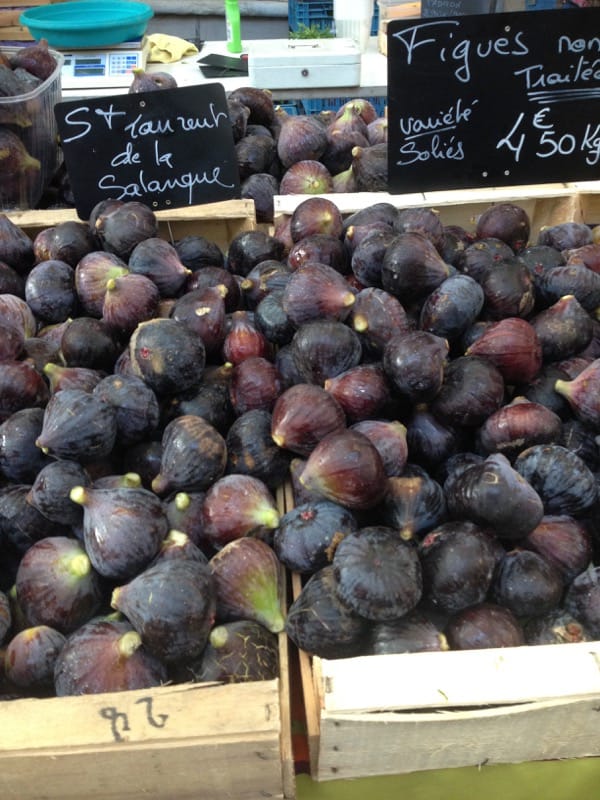 Very few of us in the PO are ever very far from a fig tree and summer and early autumn markets abound with the fruit. So, with these local ingredients, eggs from my friend Jacqui's chickens and the last of my beautiful flour from the bakery and mill in Cucugnan, this special cake tasted very much of our terroir.
Of course, my friend Pol would throw her hands up in despair and promptly source all ingredients from the local supermarket! – Enjoy!
This recipe is taken from Hilary's book, 'Sourdough Suppers', available from Amazon.fr, ebay.fr or by email at hilaryjj@btinternet.com
Visit Hilary's blog for a slightly more modern take on Catalan and regional recipes.