ARSE BOATS – Les Barques de Cul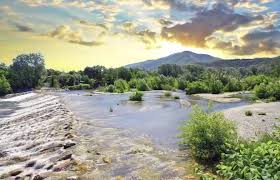 Le Boulou, or El Voló, takes its name from the Catalan for cliff, situated as it is between rivers Tech and Valmanya with sheer ravines overlooking the town.
In the early 18th century, 150 years before the present suspension bridge was built to allow passage into Spain, the Tech River regularly flooded the valley. The wooden bridges rarely won the watery war with the angry river and at times of high rainfall, it was impossible to cross.
A group of young men built up a nice little business by forming a human chain and transporting travellers across the river on their naked backs.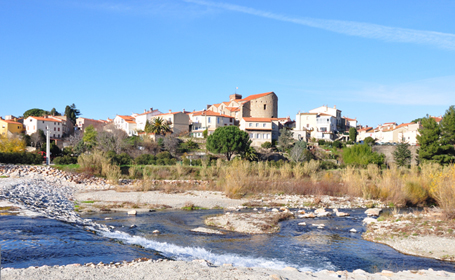 Known as 'Les Barques de Cul' (arse boats) due to their bottoms sticking out of the water to form a bridge, they provided a sight for sore eyes for the ladies of Le Boulou on a rainy day!