Food for Thought with Suzanne Dunaway
Tourin à l'ail (or garlic soup to you and me!)
Garlic lovers rejoice!
A friend whose family is from the Gers asked for garlic soup one day (I am forever asking friends to tell me their favorites), and I remembered making sopa de ajo long ago (Mexico, Spain) and zuppa all' aglio (Italy), but the French version is a wonder, easy and perfect for the fresh garlic that we enjoy here in the Pyrénées-Orientales.
I have always loved the Rose de Lautrec and the Violette de Cadours and it would be difficult to say which is best, but one thing I know is that when garlic begins to make babies around January, it is best to take out the green shoot in the center of the clove and discard it. And if you see garlic with even a tiny hint of green coming out of the pointy end, do not use it as it will do its best to ruin your cooking.
I am not a user of garlic powder or dried herbs if I can avoid them, as even a small pot in a sunny window can produce lovely fresh ones. But garlic is not easy to grow so I must rely on the markets and every now and then, when the season here is finished, I find fresh sweet Argentine garlic from their growing season in little net bags at the supermarkets.
I will admit that even with evident baby shoots showing, I have been forced to use old garlic, but with great care, using only the hard outer part of the clove.
The garlic I use in this soup is pink, firm, and sweet, and is in the markets now and still fresh, but the best will be after summer's crop comes in.
As for duck fat, I learned early in my move to Collioure, after having had dinner with a French hostess, that potatoes (and anything else) sautéed in duck fat were far less cholesterol-inducing than butter and so have used it in many of my recipes ever since, even pie dough (another article on Easy Lemon Tarts coming soon).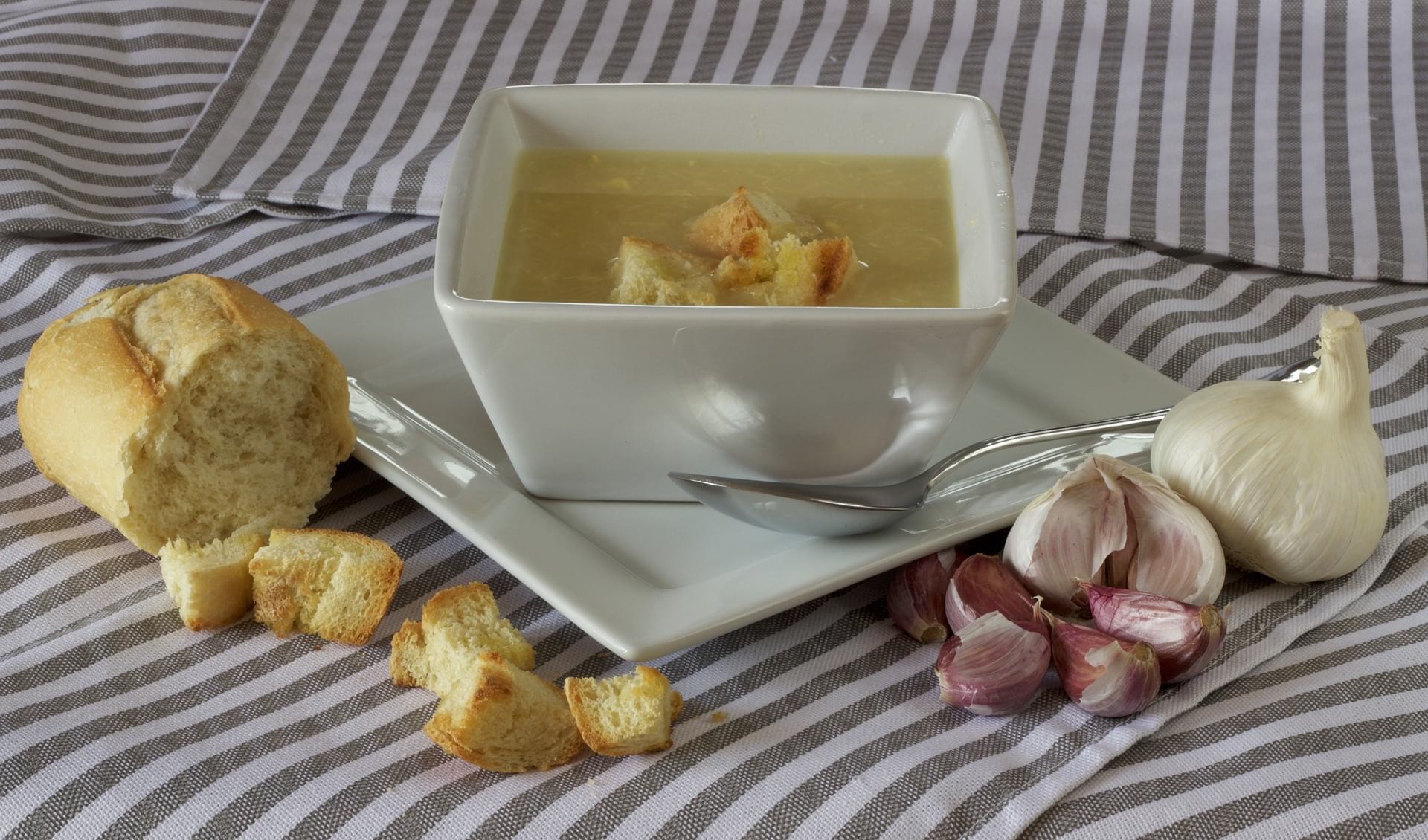 Recipe
Ingredients
2 tablespoons duck fat (you may use olive oil with a little butter but duck fat is best)
10 cloves of garlic, peeled, sliced fine (a few slices set aside for decoration)
1 sweet onion sliced fine (here, too we have the famous Cevennes and the Aparici from Spain, which you can practically eat like apples)
2 level tablespoons flour
6 cups chicken broth
A sprig of fresh thyme
2 teaspoons of red wine vinegar (mine sits in glass jars in the dark, refreshed by leftover – haha, not easy to find around here – red wine and a very thick "mother" from 175 years ago – more on that in another article, for you can make your own vinegar easily)
Salt and fresh ground pepper to taste
1 egg, separated
Squeeze of lemon (optional but lemons are the best acid-balancing fruit there is)
Fresh crusty bread slices, toasted, and a little butter for each slice, plus the extra garlic slices sautéed until golden in butter and sprinkled over the soup.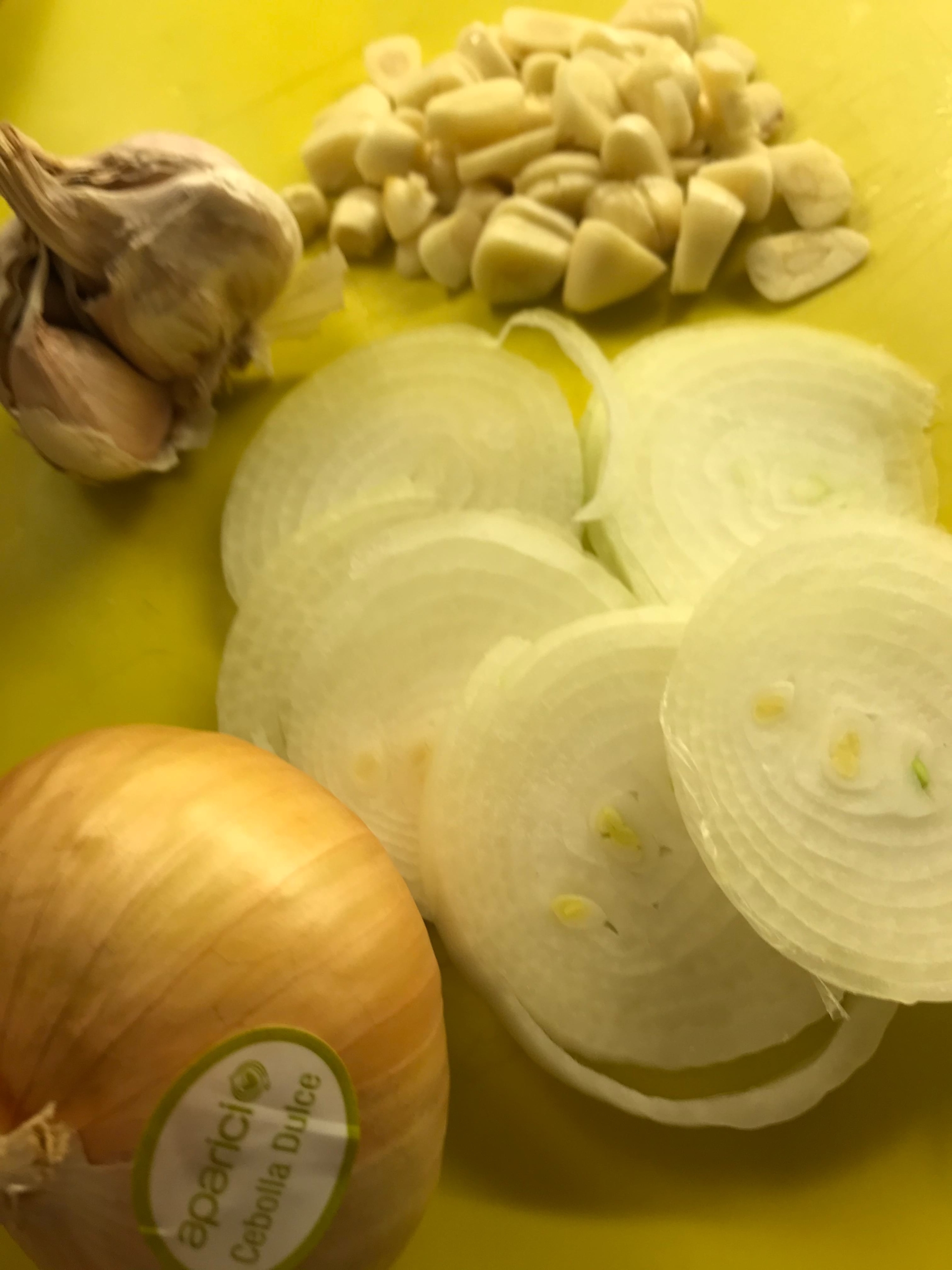 Method

In a large heavy soup pot, melt the duck fat over medium low heat and sauté the onions and garlic until they wilt a bit. Don't brown them, just let them bask in their fat for a few minutes until they give up.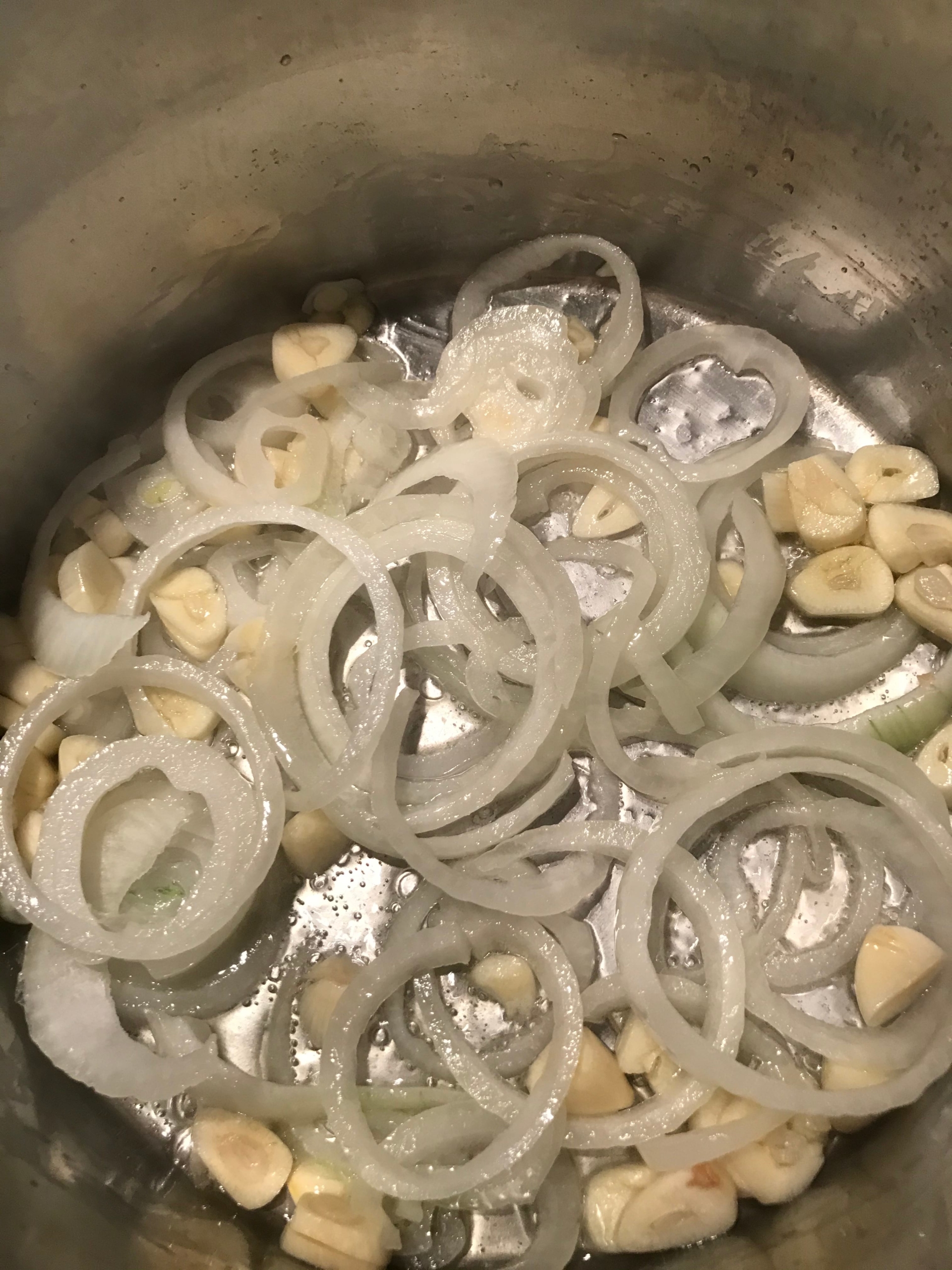 Add the flour and stir, sitr to make a roux (the flour and fat mix that begins so many dishes) for another few minutes. You will have a paste into which you pour the broth and stir, stir to make everything happy together,
Add the thyme branch and simmer on low for about 20-30 minutes.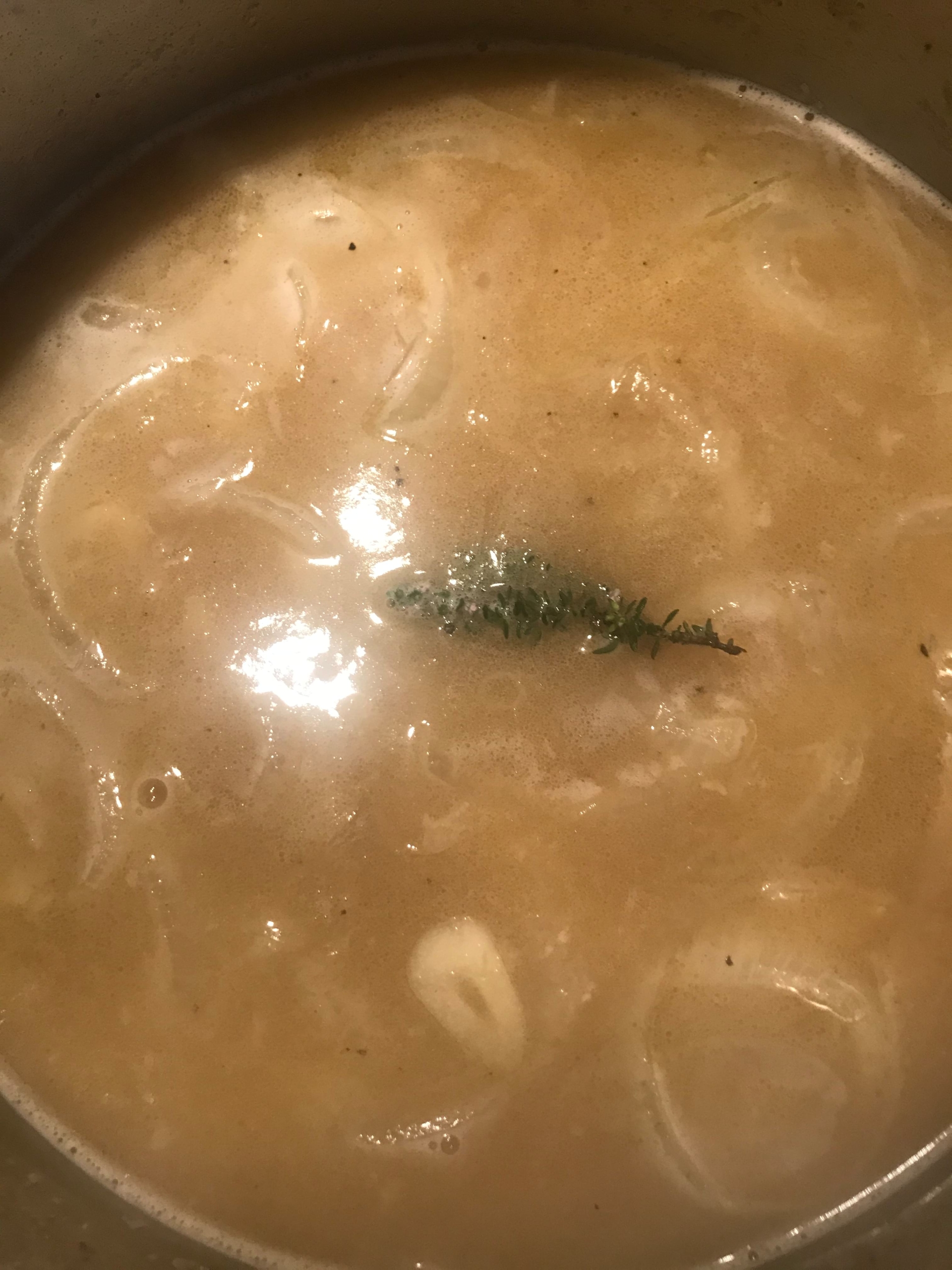 While the soup is still simmering, stir in the egg yolk thoroughly, add the teaspoon of vinegar or lemon juice. Remove from the fire.
With a hand mixer, purée the soup until smooth.
Put the pot back on the fire to simmer, and pour in the egg white, stirring the soup with a fork to distribute the whites and form strings, much like Chinese egg drop soup.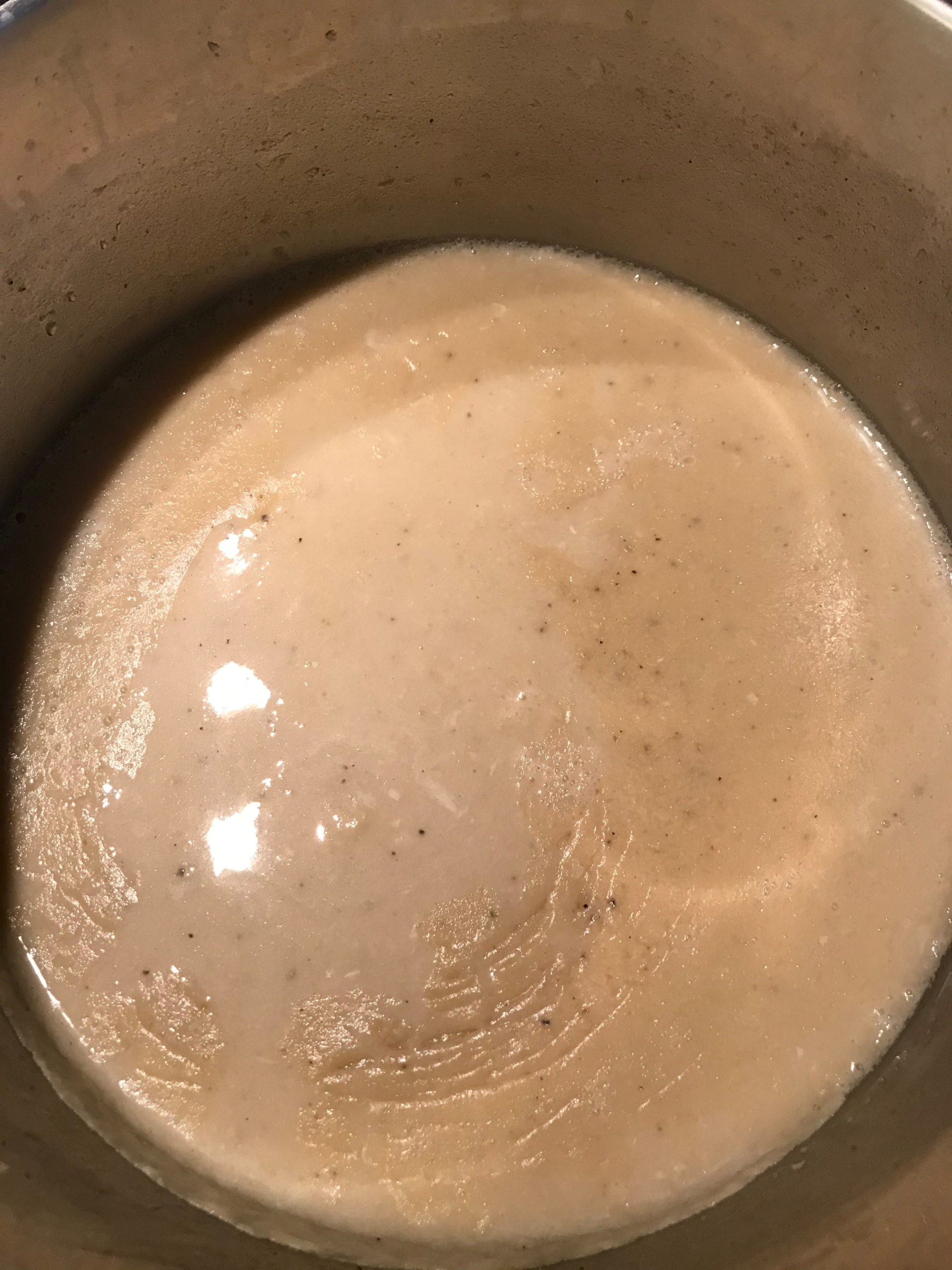 Sauté the extra garlic slices in butter.
Ladle over toasted bread slices spread with butter and scatter the garlic on top.
No vampires will dare to visit you after this…
A note to use, or not: the vinegar is to give an acid balance to the mix, but I found that the squeeze of lemon was delicious in this soup. And at the risk of being banned from the Gers, I might, one day, stir in a little heavy cream or full fat yogurt to liven up the leftovers.
All content and recipes are copyright of Suzanne Dunaway.