Des bonbons ou une farce

' is one way to beg for sweeties on Hallo'eve, 'friandises ou bêtises' is another……but as there is no literal translation, just about anything goes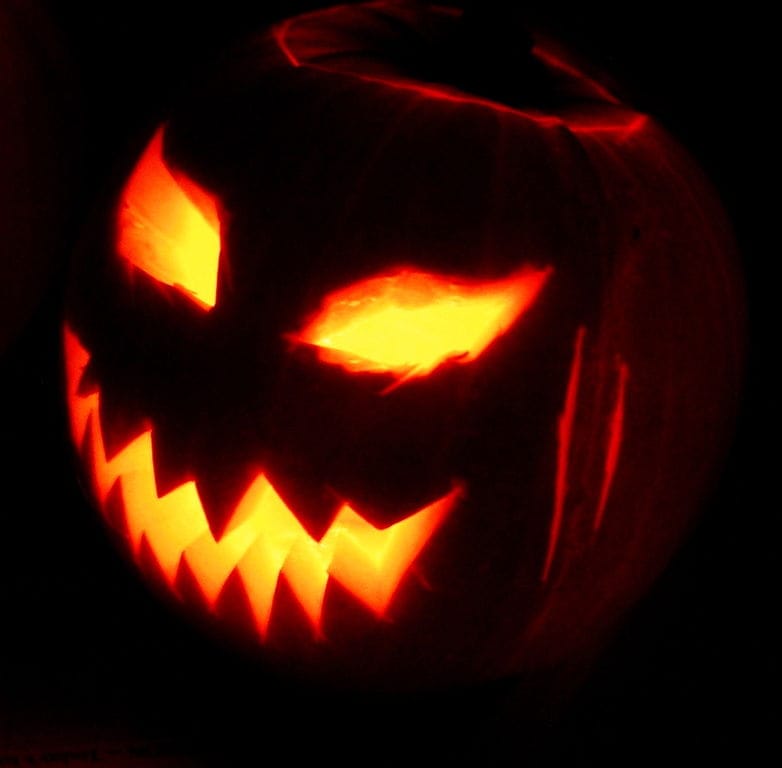 If you're dressing up for Halloween, you might be interested to know that the english word 'costume' was actually borrowed from the french 'coutume' (originally from the Latin consuetudo – custom or habit) and, referred to clothing customarily or habitually worn by a particular group.
Here's a little bit of Halloween vocabulary in case you find yourself face to face with a vampire.
​Se déguiser (en) – to dress-up (as)
Sculpter (une citrouille) – to carve (a pumpkin)
Un fantôme – a ghost
Un vampire – a vampire
Une sorcière – a witch
Un squelette – a skeleton
Un épouvantail – a scarecrow
Un diable – a devil
Un monstre – a monster
Une chauve-souris – a bat
Une araignée – a spider
Une toile d'araignée – a spider web
Un potiron, une citrouille – a pumpkin
Une bougie – a candle

……and a few terribly bad jokes (the best kind!)
ON Y EST!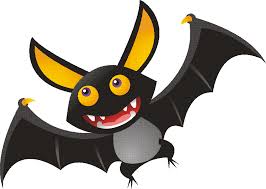 Une chauve-souris vampire rentre chez elle couverte de sang.
Les autres chauves-souris dans la grotte la harcèlent pour savoir où elle a trouvé ce sang délicieux.
Finalement, la chauve-souris vampire ensanglantée cède et dit aux autres de la suivre.
Après dix minutes de vol silencieux dans la nuit noire, ils plongent dans une vallée, puis dans une forêt et la chauve-souris vampire ensanglantée dit :
On y est! Vous voyez cet arbre là-bas?
Oui! Oui! crient les autres, la salive à la bouche.
Et ben moi je ne l'avais pas vu…
VOCAB
chauve-souris – bat
sang – blood
la harcèlent – hassle her
ensanglantée – bloody
cède – gives in
On y est – we're here!
---
Une petite araignée demande à sa mère :
Maman, qu'est-ce qu'on mange pour dessert ce soir?
Une mouche au chocolat!
---
Que dit un vampire en quittant sa victime ?
Merci beau cou!
---
FILL IN THE BLANKS WITH THE VOCAB BELOW
Une jeune 1 américaine visite un vieux château 2, que l'on dit hanté.
À la 3 de la visite le guide lui 4 si elle a aimé.
La 5 dame reconnaît qu'elle a eu 6 de voir 7 des fantômes.
Le guide lui répond:
" Ne vous affolez pas, il n'y a aucun risque: je n'ai jamais 8 un fantôme 9 que je suis ici!"
"Ah, et cela fait combien de 10? "
" Oh, je ne sais plus exactement, je pense environ trois siècles… "
a jeune b vu c temps d touriste e arriver f depuis g demande h écossais i fin j peur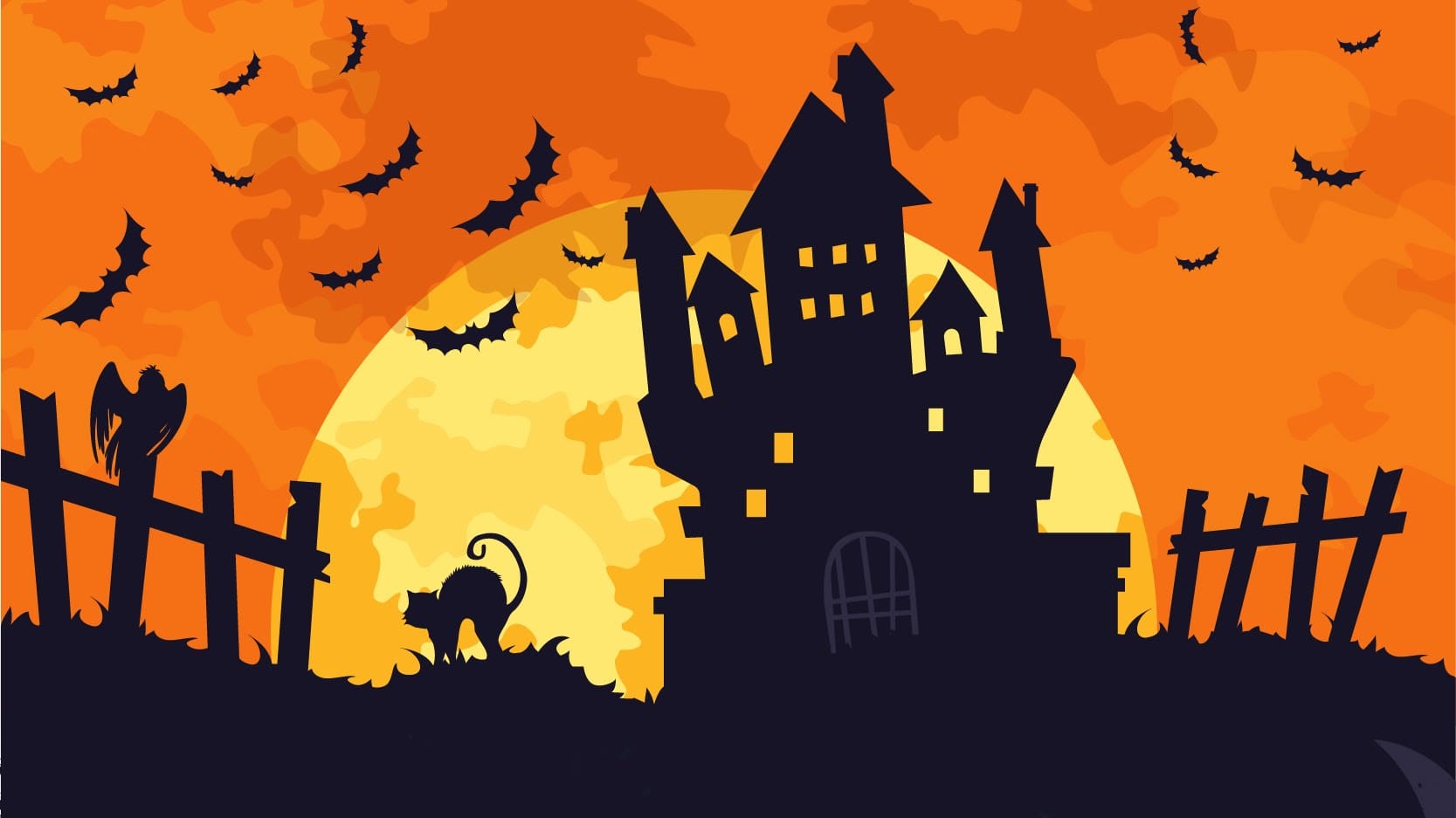 Un fantôme et un vampire sont tous deux au bord d'une route déserte.
Le fantôme dit :
"J'attends le vaisseau fantôme, et vous ?"
Et le vampire lui répond :
"Moi ? J'attends le vaisseau sanguin…"
vaisseau – vessel
---
Une sorcière explique à une autre sorcière :
"J'ai mis mon crapaud dans la baignoire il y est plus heureux."
" Et qu'est ce qui se passe quand tu veux prendre un bain?"
" Il ferme les yeux."
crapaud – toad
baignoire – bath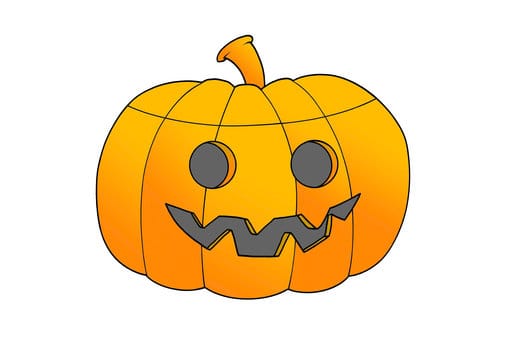 Deux citrouilles dans un jardin
une citrouille dit à l'autre
"Il fait chaud avec cette bougie !"
L'autre citrouille dit
"Argghhhh! Une citrouille qui parle!"
AND FINALLY…. (always save the best for last!!)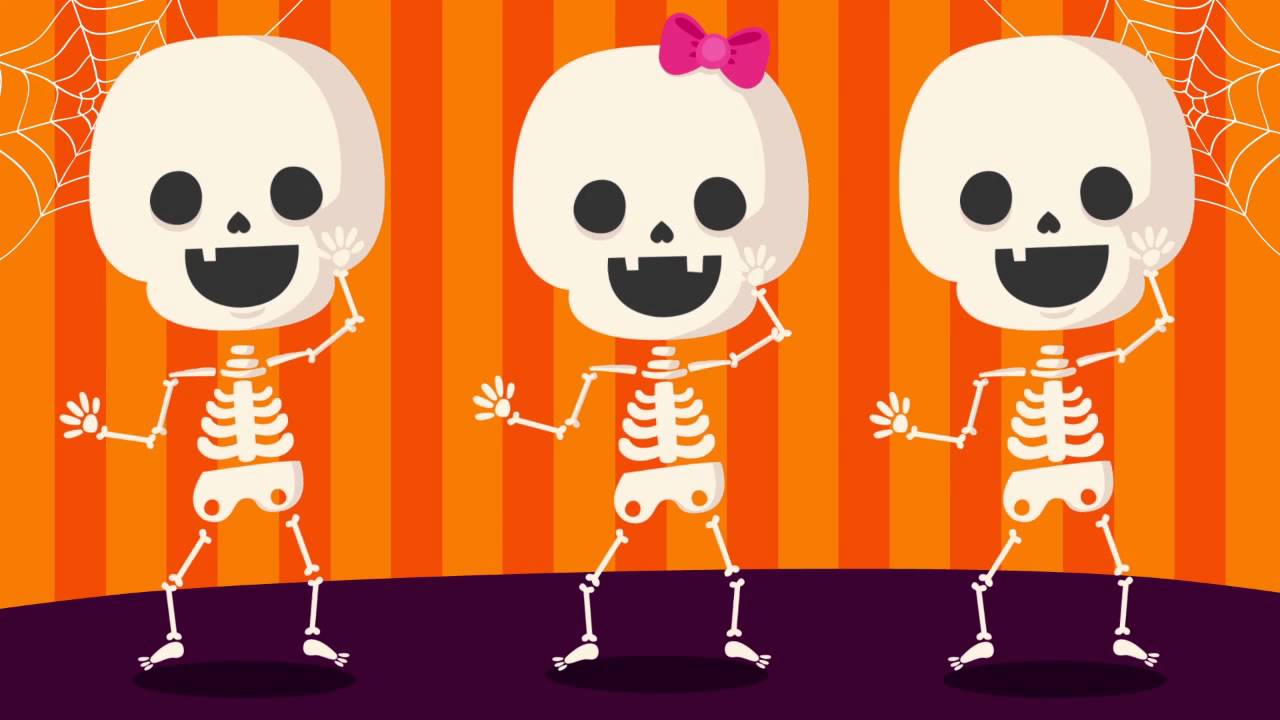 Un squelette entre dans une brasserie et commande une paella et une bière.
Le serveur lui apporte en tremblant de peur.
Le squelette mange sa paella, boit sa bière et demande la note.
Le serveur toujours tremblant la lui apporte.
"Vous savez on ne voit pas souvent des squelettes venir manger ici."
" A 40 euros la paella cela ne m'étonne pas !"
squelette – skeleton
lui apporte – brings him
en tremblant – shaking
la note. – the bill