AND HERE IS THE NEWS…
….

a quick glance at the latest local news with Caroline Manson
Storm Gloria happened
Just as predicted, Storm Gloria hit the P-O with a vengeance with high winds and unprecedented quantities of rain. Over 1.50m of snow fell up in the mountains (and even reached the lower levels in the Albères). Many roads were closed because of the snow (including the A9 at Le Perthus, the N116 direction ski-slopes), schools and colleges were closed due to public transport not running, all 3 major rivers burst their banks and resulted in residents having to be evacuated, and the Commercial centre at Claira was evacuated (but shoppers attempting to leave in their cars found the dual carriageway blocked and closed to traffic in several sections). There were 360 interventions by the pompiers and many communes faced power cuts – which caused the Enedis workers to temporarily call off their strike to help fix the problem.

---
N116 closed again
Just as the rains of Storm Gloria were easing off, there was a landslide on the road outside Villefranche-de-Conflent, resulting in tons of rubble resting on one side of the carriageway. The road had been closed previously in October while 'preventative works' were carried out and a 45 minute deviation was put in place – and is once again in place while attempts to remove the rocks are carried out.

---
Man sets himself on fire
Horrific scenes in Perpignan last Friday night for passers-by, when they saw a man pour flammable liquid on himself and set himself on fire. The incident took place on the corner of rue Jean Payra and Pont Joffre and a quick thinking neighbour quickly extinguished the flames with a fire extinguisher. The 45 year old victim was taken to hospital and is said to be suffering from very serious burns.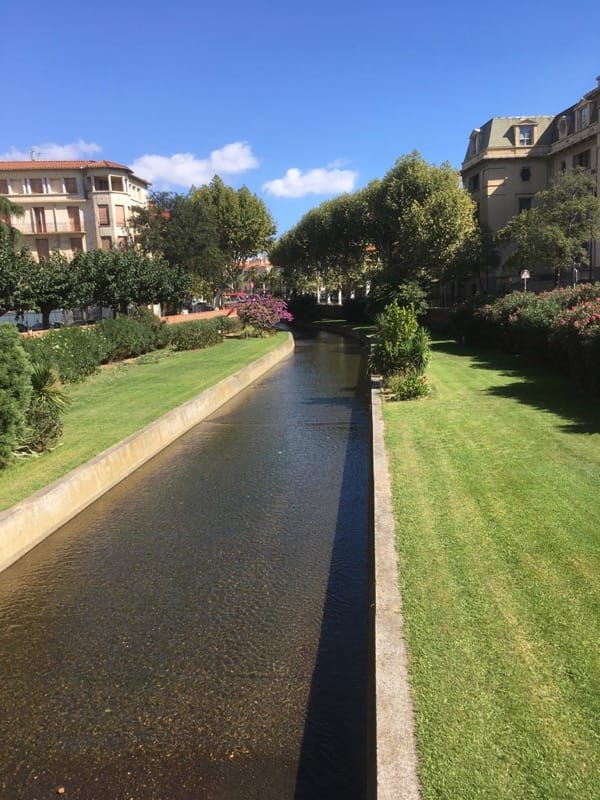 ---
Lion cub found in a field
A woman walking her dog near Vinca thought she saw an abandoned dog, and was very surprised too discover it was a lion cub, lost in the middle of the fields. She put it in her car (it was apparently only 4 months old) and took it home, and then called the gendarmes who came to collect it and transfer it to a specialist animal shelter. Apparently he was weak, frightened and barely weaned, and so far nobody has reported him missing.

---
Pimps arrested in Perpignan
Following surveillance of an apartment in Avenue Joffre, Perpignan, police arrested a couple, together with their 'main' prostitute, and large sums of cash. The couple, a 39 year old from Perpignan and his 52 year old Brazilian partner were identified by several prostitutes as profiting from their trade and taking most of the profits. The couple stubbornly denied the facts and are to face court.

---
Police were called to a house on Thursday evening by a very drunk man, who had shot his wife in the head with a rifle. She died in hospital very shortly afterwards. The couple, who had no children, had lived together for several years. The suspect, a Turkish national, is already known to the justice system for cases of theft, drunk driving, and had also been convicted of violence in 2002.

---
And finally …..
Among the many acts of heroism during the storm this week, one story stands out in particular. A young man who went out to look at the flooding of the river Tet in Perpignan was very surprised to see a large fish lying belly-up (not floundering) in the middle of the roundabout not far from Avenue Général-LeClerc. The man did not hesitate to wade across the flooded road, rescued the fish (a carp, apparently) and put it back into the river.