Mar I Muntanya (sea and mountain) is a regional expression for traditional local recipes that combine seafood with meat, poultry, or game. Here is just one of many combinations.
4 chicken breasts cut into strips
12 large prawns, heads and shells on
2 onions, chopped
4 tomatoes, peeled seeded and chopped
4 fl oz dry white wine
Dash pastis
4 garlic cloves, finely chopped
2 sprigs parsley, finely chopped
1 slice of fried bread
30 g dark chocolate, grated
8 almonds, blanched and roasted and finely ground
Salt, pepper, olive oil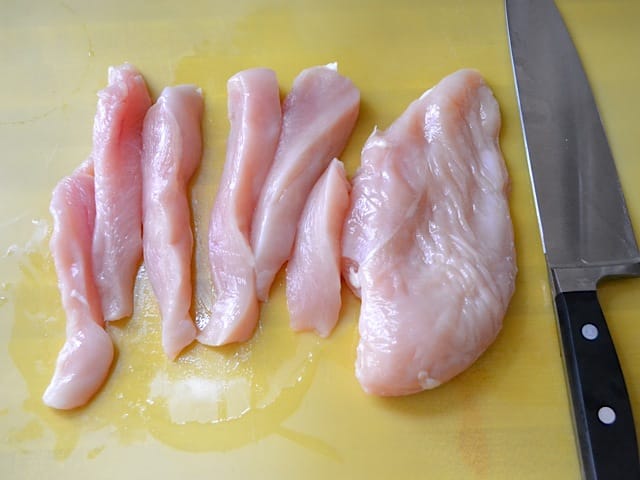 Sauté the Chicken pieces and set aside.
Cook the onions until beginning to caramelise. Add the tomatoes and mix well. Continue cooking until liquid has evaporated and tomatoes have begun to melt into the onions.
Mix chicken with tomato & onion mixture, add 1/2 litre of water and bring to the boil. Reduce heat and simmer, uncovered, for 20 minutes.
Add wine and pastis, return to the boil, reduce heat and continue simmering.
After 20 minutes add prawns. Simmer for another 20 minutes until chicken is very tender, adding more water if necessary.
Blend together garlic, bread, chocolate and finely pre-ground almonds. Blend in the parsley. Add enough olive oil to make a thick paste. (This is the Picada, traditional Catalan sauce).
Add salt and pepper to taste and stir in the picada