Meurtres à Collioure
Starring:
Stéphane FREISS (Pascal Loubet), Helena NOGUERRA (Alice Castel), Michel ROBIN (Fernand Sarda), Christine MURILLO (Christine Sarda), Maria VERDI (Maria Sanchez), Arnaud Bedouet (Pierre Castaldi)
---
Made for television, the 90 minute film "Meurtres à Collioure" ("Murder in Collioure") was shot between late March and April 2015, mainly in Collioure, but also Argelès-sur-Mer and Perpignan.
Story:
The body of a young woman is discovered in a barrel full of nails and glass shards, hurtling down a hill in the middle of the night.
Her death is strangely reminiscent of the legend of Paracols, about a medieval lord of the manor who put a witch into a barrel filled with nails and shards of glass, and pushed it down a ravine. .Suspicion falls on her husband, a violent and jealous Collioure painter, for whom the victim was both model and muse.. Alice Castel, of the Port Vendres gendarmerie, and Pascal Loubet of the police judiciaire, Perpignan, will have to join together to solve a more complex affair than expected .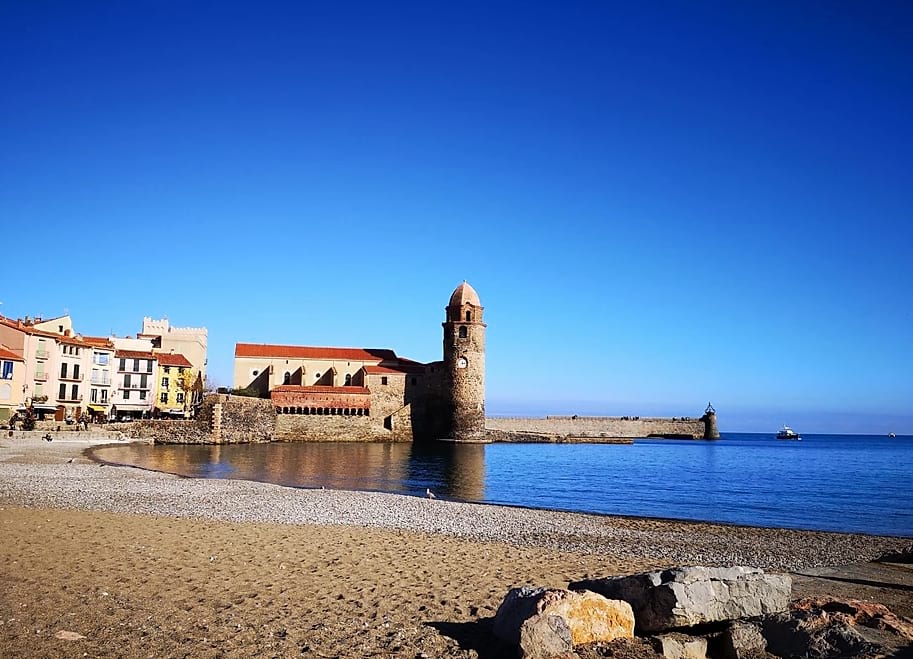 If you'd like to see it you can buy the DVD version here