P-O Life Arts Anthology
In times of crisis, we turn to the arts.
Picasso's Guernica, McCrae's In Flanders' Fields, even Newton's discovery of gravity… times of hardship give rise to great creativity and we're sure that our current situation is no different!
Each week we publish YOUR artistic offerings based on a chosen theme.
Check out the previous themes of FREEDOM, WATER, COURAGE and SPRINGTIME… they really are worth a look!
And again, this week, we have some wonderful creations to share with you based around the theme of MOUNTAINS. Enjoy!
---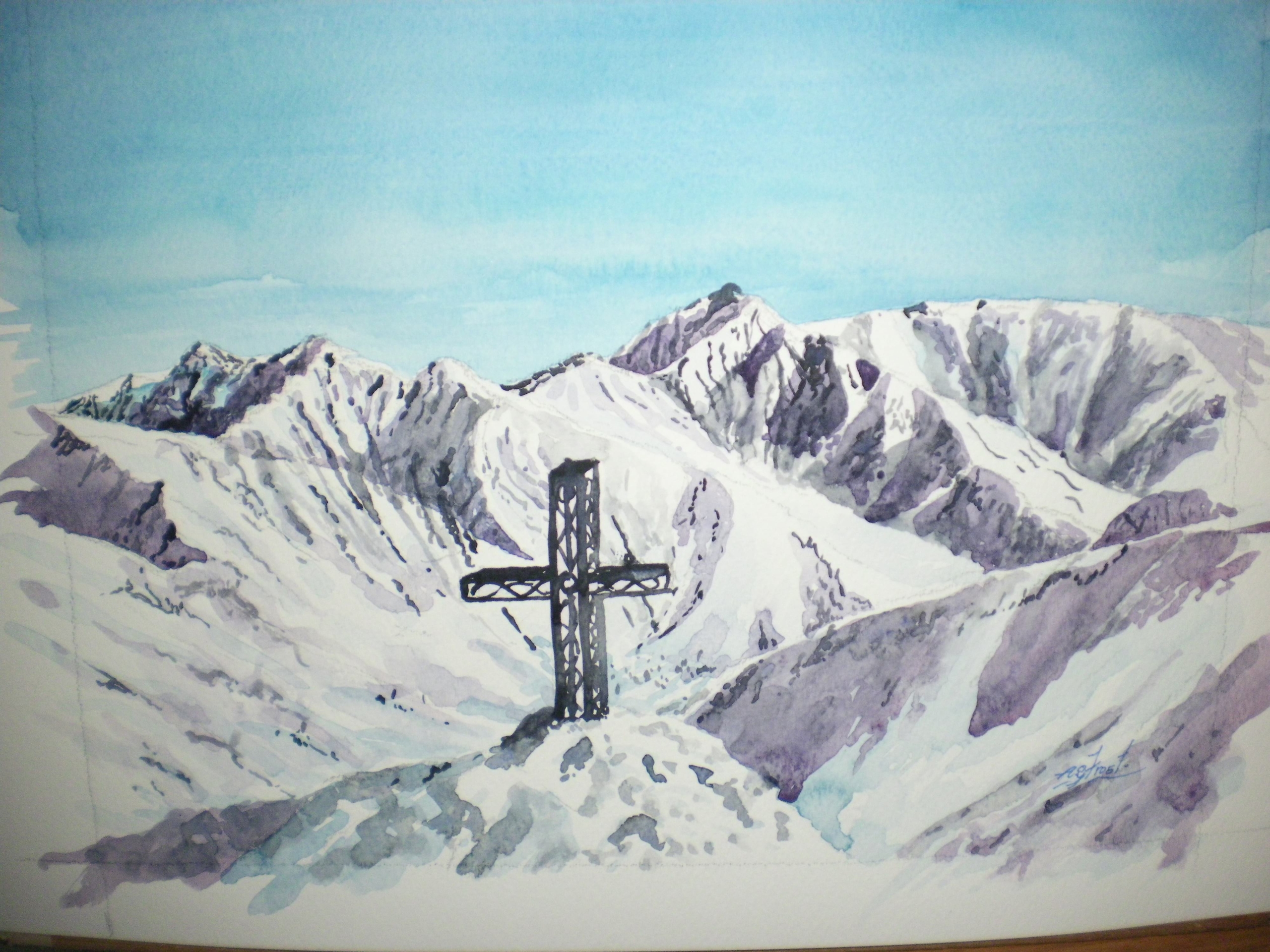 Graeme Frost
Graeme says: A watercolour of the Canigou in spring, painted from a photograph taken in February 2020 (not by me as climbing the Canigou in the snow is far above my abilities.)
---
A Villanelle: The Pyrenees viewed from the Étang de Canet, by Caroline Papworth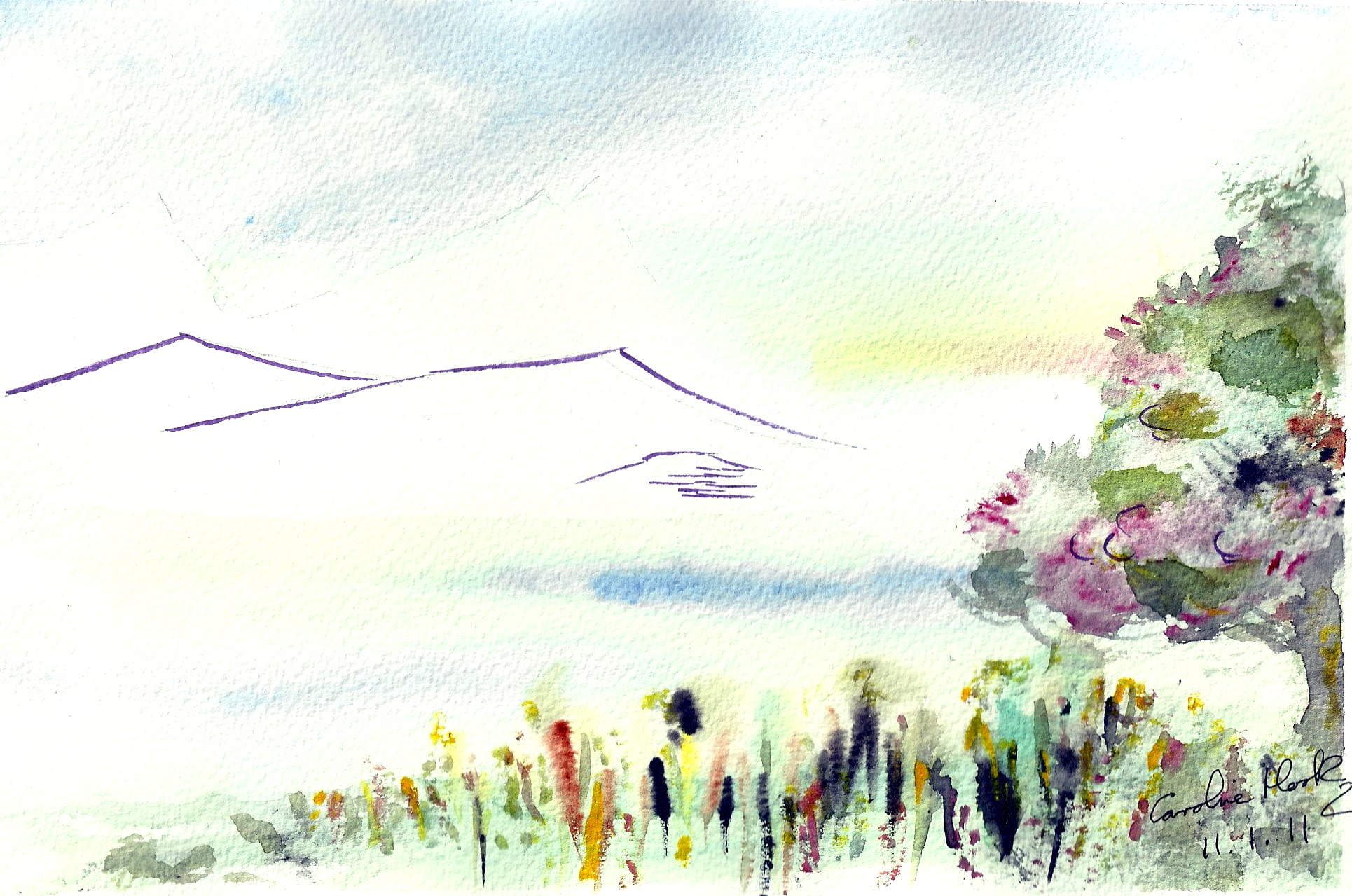 Reed cabins line the shore.
Mountains shimmer in the sun.
The air is clear and pure.
Nets are draped from the door
to boats whose days are done.
Reed cabins line the shore.
Flamingos dredge the lake floor.
A jogger starts to run.
The air is clear and pure.
Prowling cats meow for more
smoked eels as they are done.
Reed cabins line the shore.
Mountain's here to explore.
Birds flock and wheel as one.
The air is clear and pure.
Above the mountains eagles soar
forcing prey to run.
Reed cabins line the shore.
The air is clear and pure.
---
P-O Life Library
We had a scroll back through the extensive image library that we have built up over the years. Here are a few of our favourites. If you recognise your handiwork, let us know so we can credit you!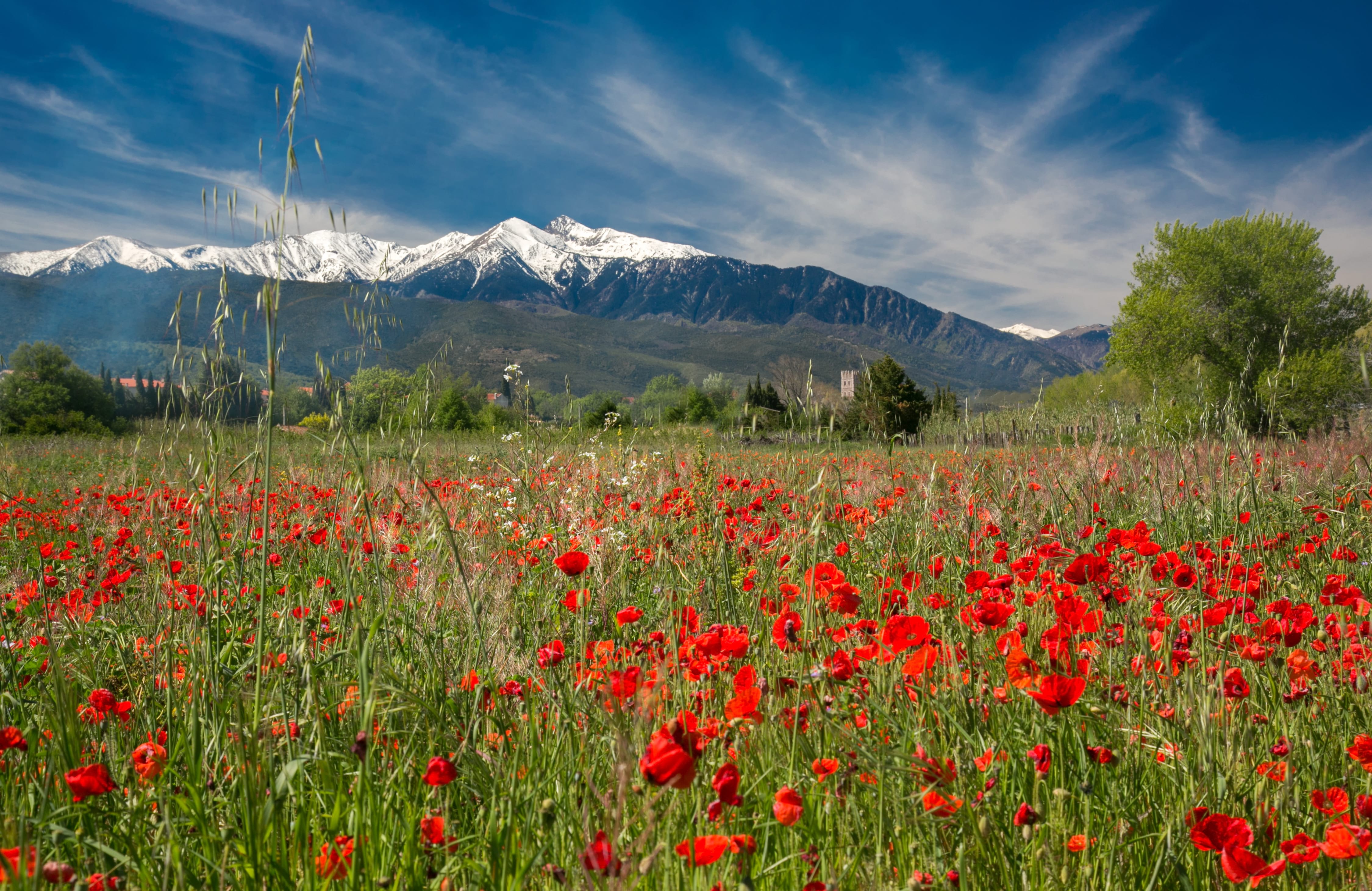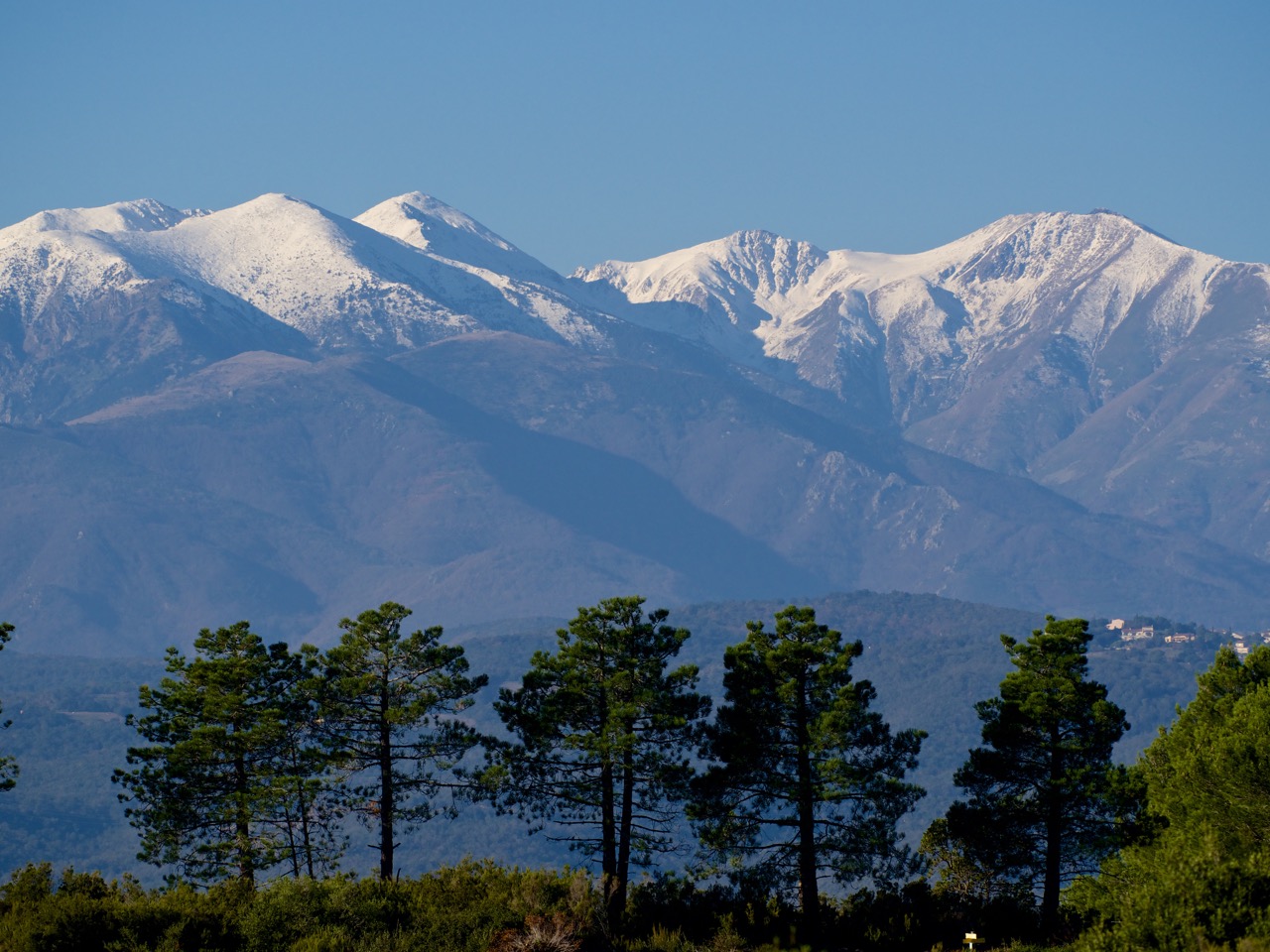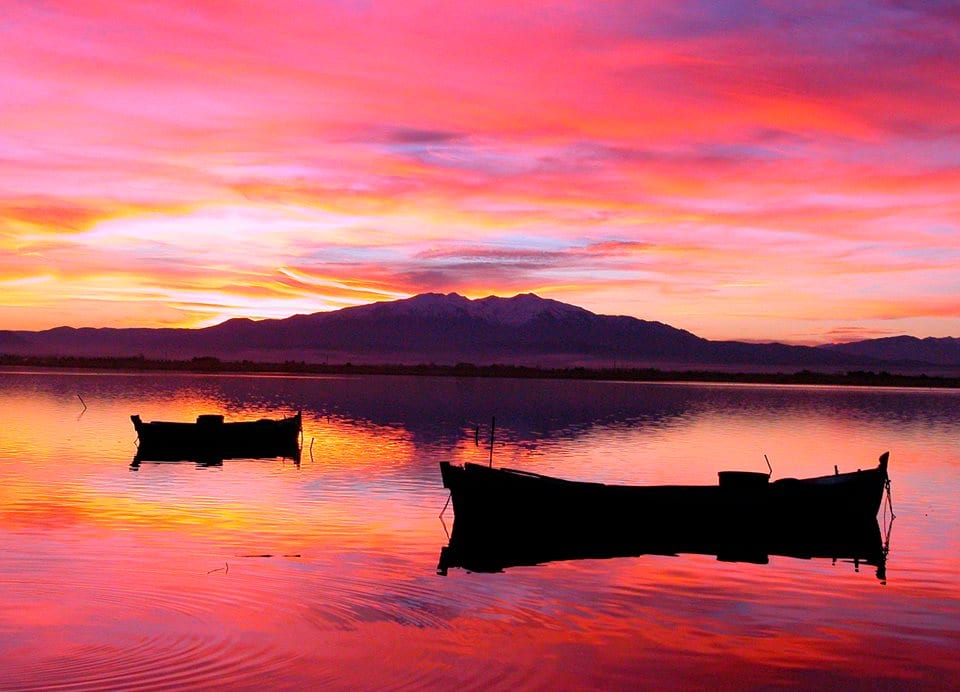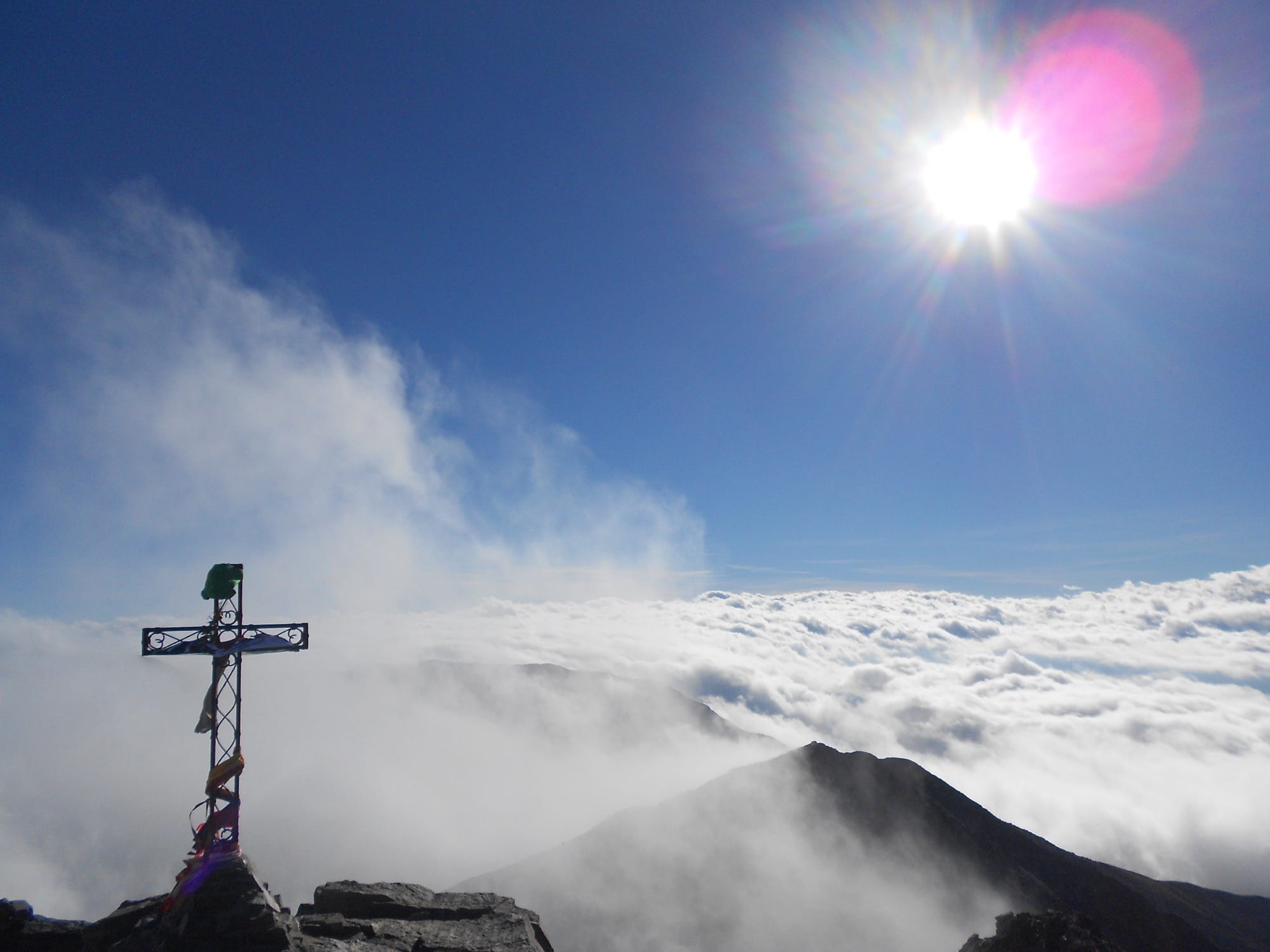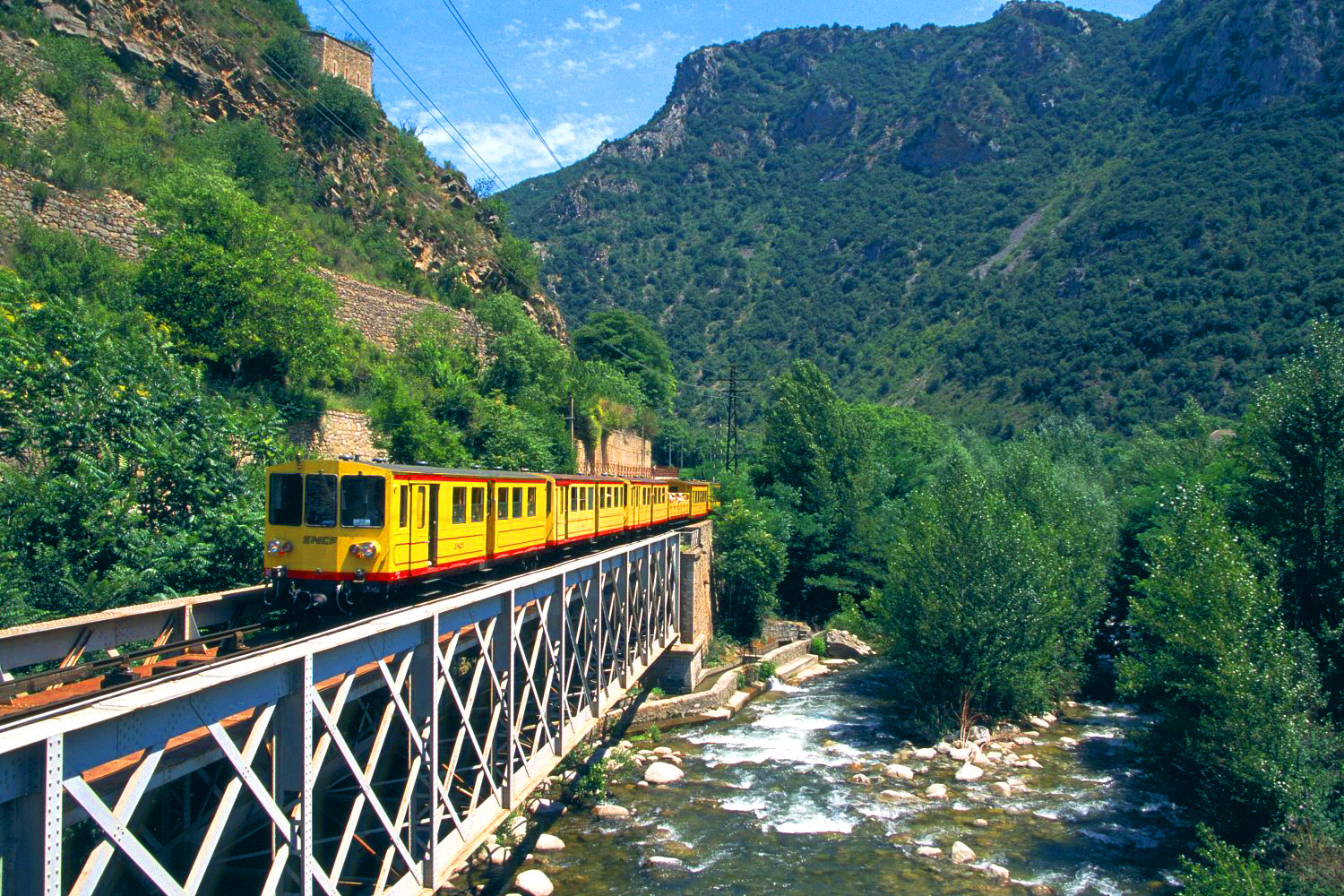 ---
All readers, whatever your medium or ability, are invited to send us your musings by email to laura@anglophone-direct.com, and they will be published in the following week's newsletter.
We're looking for poetry, drawings, paintings, short stories, sculptures, embroidery, music recordings or even face painting!!
The only rule is that the work must be YOUR OWN (if you prefer to remain anonymous, just let us know!)
Extra marks if your creation is P-O related, of course!
Let's keep the creative juices flowing, share a little beauty with our fellow readers and who knows, perhaps launch a budding career or two?!
So if you've been inspired by this week's collection, pick up you your paint brush, get out the guitar and send over your work before 12pm Tuesday 5th May.